Assam's firebrand Chief Minister Himanta Biswa Sarma is not known for mincing his words when it comes to supporting his Hindu brethren. His recent unequivocal and categorical support towards Hindus wishing to return to India has again established him in a league of politicians not willing to kowtow to liberals to gain popularity.
Himanta Biswa Sarma welcomes Hindus:
Recently, Himanta Biswa Sarma was invited to express his opinions on various issues, at the Times Now Conference, 2021. When anchor Padmaja Joshi asked him whether he would support the Hindus from Bangladesh looking to get citizenship in India, he went a step further and said that any Hindu from any part of the world will be welcomed in India. Elaborating the rich history of Hindu civilisation, Himanta said "India belongs to Hindus. The word 'Indian' came in 1947, for 7,000 years, we were known as Hindus. I believe in civilisation. This is a Sanatan civilisation. This is a Hindu civilisation. After we enacted the constitution it was known as India, but you cannot disconnect us from our roots. Every Hindu who is in trouble has his motherland to come back to."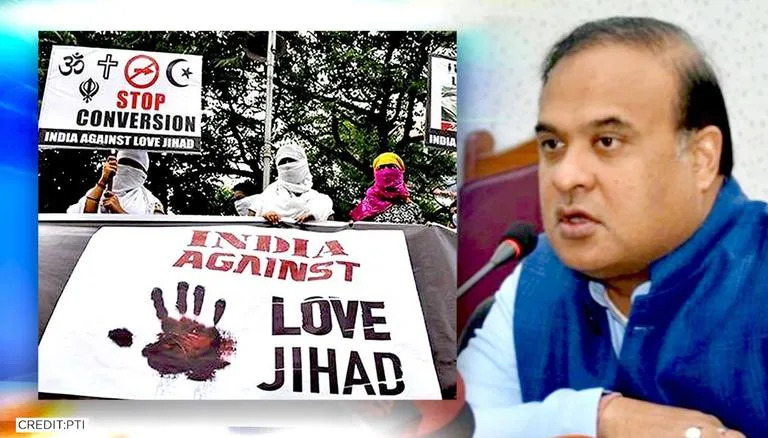 #TimesNowSummit | Assam CM @himantabiswa shares his perspective on the Citizenship Amendment Act.#TimesNowSummit2021 pic.twitter.com/YUzWKEMHRL

— TIMES NOW (@TimesNow) November 10, 2021
Referring to the poor state of Hindus and Sikhs in Afghanistan, he asked every Indian to support the Citizenship Amendment Act (CAA), which makes it easier for Hindus to gain Indian citizenship, if they come from majorly-Islamic nations like Bangladesh, Pakistan and Afghanistan.
Also read: If you are an Assamese, think thrice before praising Taliban because Himanta will put you behind the bars
Establishing a cultural bridge between northeastern states and the rest of India:
Sarma spoke on various issues at the conference. He mentioned how the central and state government's efforts in establishing a cultural bridge between northeastern states and other states of India have been successful in assimilating the northeast to the rest of India. He also did not hold back in naming the Islamist All India United Democratic Front (AIUDF) leader Badruddin Ajmal's role as the divider-in-chief of Assam.
Also read: What is it about Assam that made Himanta say that it could become the new Kashmir?
Ever since Himanta came to power in Assam, he has been on a roll to weed out various communal elements present in the state. Recently, his efforts to eliminate land-Jihadists from the region was met by fierce violence by the Islamists. However, the spirited Himanta did not budge, and continued his quest to throw out illegal Bangladeshis from the state. Other than this, he has also introduced a legislation against love-jihad in the state.
Owing to the CM's bold moves, even extremist Islamist groups like the Popular Front of India (PFI) have been running for cover ever since Himanta took charge of the chief ministerial post.
Also read: Himanta Biswa Sarma liberates Lumding forest from Bangladeshi encroachers
At a time when Congress leaders along with their left-liberal intelligentsia are hell-bent on comparing Hindus with genocidal and barbaric terrorist organisations like Boko Haram and ISIS, emerging national-level leaders like Himanta Biswa Sarma and Yogi Adityanath have come off as a ray of hope for Hindus. Perhaps, the Congress should learn a lesson or two from them.