In many of Bihar's villages, members of the Muslim community are hardly getting vaccinated against Covid-19. At a vaccination centre in Bihar's Sharfuddinpur village, not even one Muslim is getting vaccinated for days on end. This, despite the fact that Sharfuddinpur lies in the Muzaffarpur district, which has a 16 per cent Muslim population. The situation is very similar across Bihar, and throughout India as well. Muslims, irrespective of their literacy and education, are simply refusing to get vaccinated against Covid-19.
According to a report by ThePrint, deep-rooted insecurities, ill-conceived apprehensions, a distrust of the Modi government and a lack of information are all contributing to very few Muslims getting vaccinated in Bihar. As a matter of fact, this is in sync with TFI's recent analysis, in which we had explained how the uncontrollable spate of deaths at Aligarh Muslim University was in fact, attributable to baseless rumours prevalent within the Muslim community, a general sense of distrust of the Modi government and a desperation to get vaccinated with Halal-certified vaccines.
As reported by TFI, various rumours relating to Covid-19 vaccines are circulating within the Muslim community. Many Muslims have come to believe that vaccines lead to infertility and impotency, cause deaths after the first shot and lead to people getting infected due to the jabs. Death and devastation surround Aligarh Muslim University (AMU). In the past few weeks, over 40 AMU teachers, including 17 serving ones, have died of Covid or Covid-like symptoms. This is apart from the non-teaching staff of the university.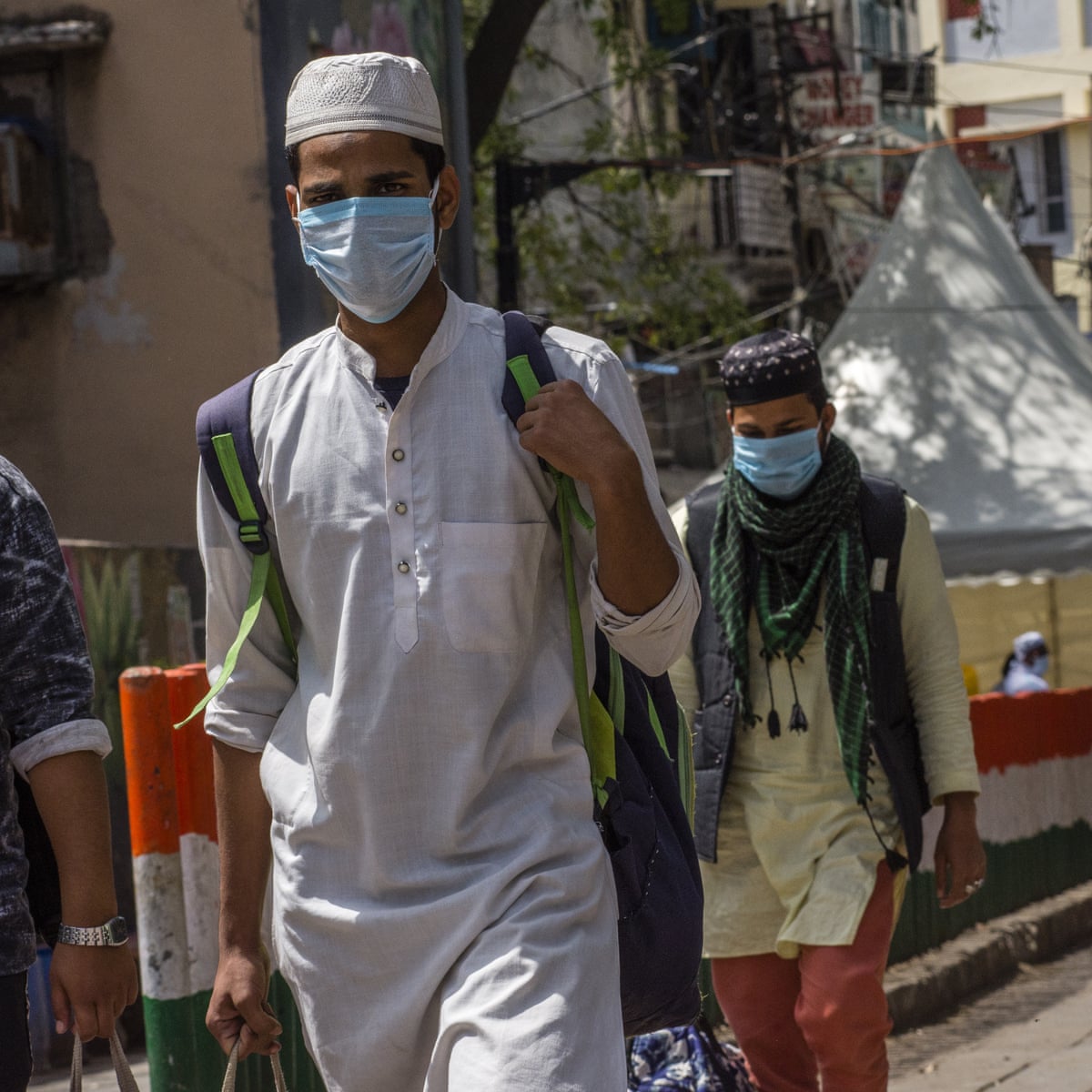 While many might think that the deaths at AMU are a rare, inexplicable exception, we are afraid they are not. In fact, the situation for the entire minority community seems to be very similar. Their refusal to get vaccinated against Coronavirus is leading to many members of the community succumbing to the disease. According to members of the Muslim community quoted by ThePrint, the vaccine hesitancy was attributed to the "BJP's anti-Muslim policies". One villager from Bihar said, "We can't ignore the Citizenship Amendment Act, National Register of Citizens, Ram temple etc. So, it's clearly a wicked ploy to reduce our population in the garb of vaccinations."
Vaccine hesitancy, or rather, resistance towards vaccines is not new among the minority community of India. Even during India's spirited fight against polio, many Muslims played spoilsport as they believed the polio drops were a means of making them impotent. During the Covid-19 fight since last year, many radical Muslims have harassed, attacked and abused India's healthcare and frontline workers and refused treatment. For the country to now expect them to get vaccinated is especially silly.
Aligarh Muslim University, for that matter, provides us with a glimpse of the kind of rumours which have come to plague even educated Muslims. Aligarh and AMU both have a high density of the minority population. If their number of fatalities at AMU are anything to go by, it can be safely estimated that Muslims are dying disproportionately due to Covid-19 during the second wave simply because they did not avail timely vaccination.
Read more: 'Vaccines kill, make you impotent,' The rumours that killed 38 faculty members in AMU
In Madhya Pradesh's Indore, Muslim-dominated localities witnessed an "abnormally high" number of deaths in April. According to a report, the four Muslim cemeteries of Indore saw a burial of 127 Muslims in the first six days of April compared to 130 in the month of March. Interestingly, Indore is the same city in which radical Muslims went on a rampage last year and brutally attacked health workers while hurling pathetic abuses at them.
The conservative sections of the Muslim community have always opposed vaccination on religious grounds or conspiracy theories. Many clerics have issued a fatwa against immunization and argued it to be West's conspiracy to sterilize their community. They have also said that this is against the teachings of the Quran. Needless to say, the unscientific thinking of the community is costing it dearly, as many members of the community continue to disproportionately succumb to Covid-19.