Chotila Temple, Gujarat – Overview
Chamunda Mataji's temple is built on a hill in Chotila, Gujarat, at an altitude of 1,173 feet above sea level. More than 700 stairs are made to bring devotees to the door of this temple to see the maa. You have to travel uphill for 30 minutes.
After crossing this climb, you will enter Chamunda Mataji Temple. Many havan kunds have been made in the temple. Where jyoti lamp keeps burning. To reach Chotila, you have to go to Surendranagar district of Gujarat.
History of this Temple
In ancient times, Chotila was called Chhotgarh. It was originally a holding of the Sodha Parmars, but was won over by the Khagar Kathis from the Jagsio Parmars who made it one of their principal seats. Most of the people of Khachar Kaithi trace their origin to the Chotila household. Chotila in 1566 AD. In was acquired by saddles. It is the headquarters of an agency thana during the British period.
The story is about when the demons Chand and Munda came to conquer goddess Mahakali and in the fight that followed, the goddess cut off their heads and presented them to mother Ambika, who in turn asked Mahakali to give them Chamunda Devi will be worshiped as the idol of Chotila temple is self-manifested.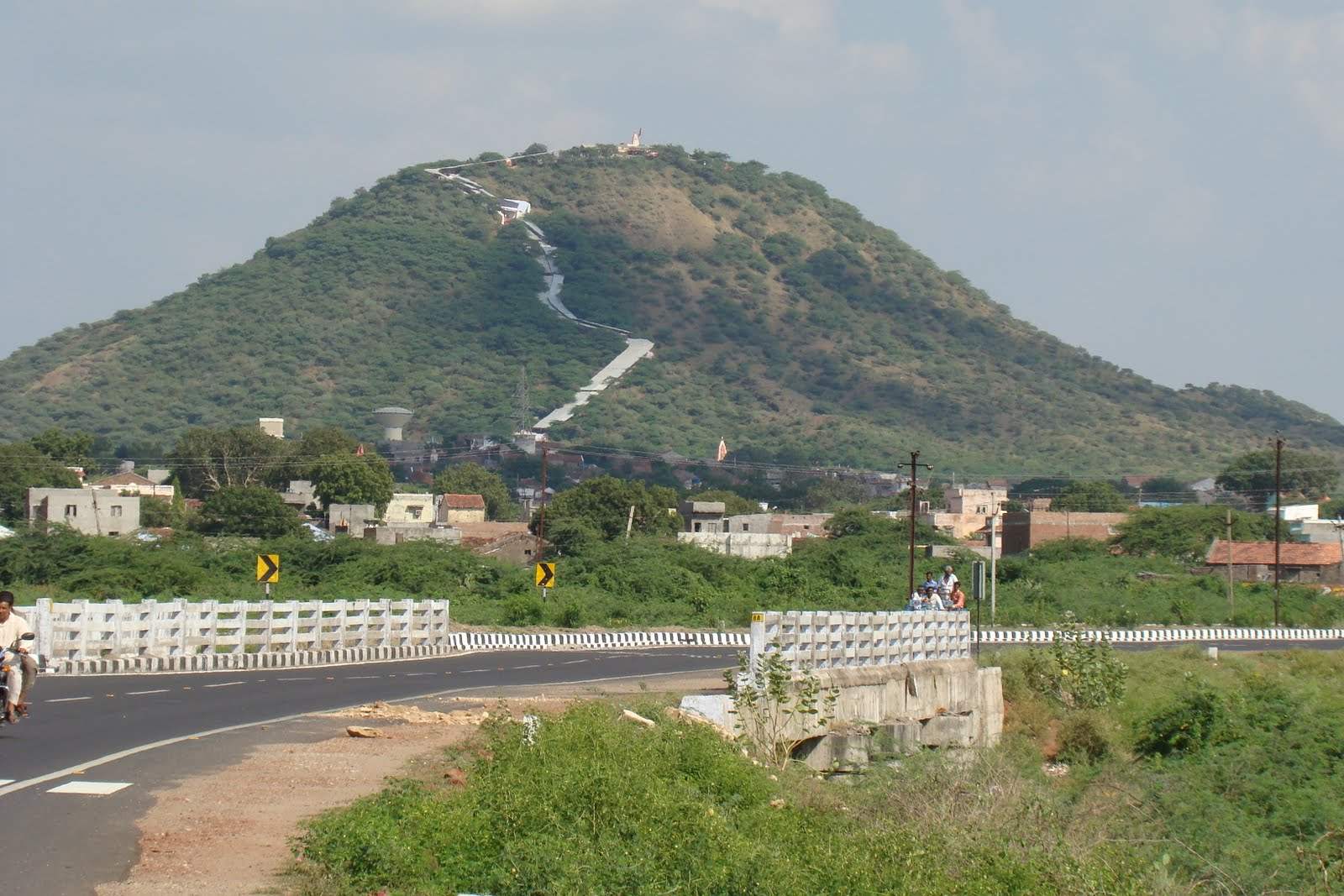 Mata once appeared in the dream of her devotee. He ordered him to dig a certain spot and unveil his statue. He did so and got the idol of Chamunda Maa. The temple was constructed at the same place. Even today the temple is at the same place yet has undergone many changes with extended halls and stairs with carpets for the convenience of the pilgrims.
Also Read: Simhachalam Temple, Andhra Pradesh: Timings, Travel Guide and How to reach
Chotila Temple Timings
Chotila Temple opens at 5 am in the morning and close at 7:30 pm in evening.
Days
Timings
Monday To Saturday
6.00 am
Sunday
5.30 am
Every Purnima
Morning: 4.00 am
Evening: 6.00 pm
AARTI  PROCEDURE: Aarti starts with offering "Dhoop" to mother goddess and then with aarti of "Diyas or Lamps"

Also Read: Nishkalank Mahadev Temple, Timings, Travel Guide, History and How to reach
Place to visit near Chotila Temple
Shree Swaminarayan Temple
Shree Swaminarayan Temple is a famous religious place in Surendranagar. This temple is dedicated to Shri Swaminarayan. This temple is located at Wadhwan in Surendranagar. In this temple you get to see very beautiful idols of Narnarayan Dev, Shri Swaminarayan, Shri Radhe Krishna Ji, Ghanshyam Maharaj, Hare Krishna Maharaj Ji. This temple looks very attractive. You get to see beautiful carvings in the walls and ceilings of the temple.
Raj Mahal
Raj Mahal is a beautiful palace in Surendranagar. This palace used to be the residence of Raja Balsingh ji in the 19th century. Now it has been converted into a hotel and royal facilities are provided here. There is a beautiful garden here.A beautiful pool is available to see and there is also a fountain.
Also Read: Rajarani Temple, Bhuvaneswar Timings, History and Travel Guide
How to reach this Temple
By Train- Rajkot is just 47 km away from Chotila Temple. So, nearest railway station is Rajkot railway station. From here you can easily travel to Chotila by cab or any public transport.
By Road- The most convenient way to reach the temple is to travel to Chotila by bus. For this temple GSRTC buses are easily available from major cities of Gujarat. Chotila bus stand is just 700 meters away from the temple.
By Air- Nearest airport to Chotila Temple is Rajkot Airport. This temple is situated 50 km from the airport. From here you can hire a taxi to reach the temple.
Subscribe our TFI Dharma YouTube channel to watch Devotional videos because we are here to serve Sanatana Dhrama: TFIDHARMA