Turkish President Erdoğan is getting surrounded on all sides. By waging back-to-back proxy wars in Syria and Libya, and harassing Greece, Turkey has already antagonised the Western world and made enemies out of UAE, Greece, Cyprus and France. But now Ankara faces a new enemy in the Eastern Mediterranean- Israel.
According to The Times, the head of Israel's Intelligence agency Mossad, Yossi Cohen said that Turkey is a bigger threat than Iran while talking to his Egyptian, Emirati and Saudi counterparts. This comes as a major setback for Turkey because Mossad has for several years successfully challenged the Iranian leadership's resolve to 'obliterate' Israel now seems to be targeting Turkey. Mossad could do to Ankara what it has been doing to Tehran all this while.
Mossad has allegedly been assassinating nuclear scientists, sabotaging Tehran's Nuclear facilities and supplying Iran with faulty wrong material through bogus companies. But it seems that Israel and its elite intelligence agency is now reassessing its threat perception in the context of Iran's weakening stature and Turkey's increasingly belligerent behaviour in the Eastern Mediterranean.
As per The Times, Cohen's point "was not that Iran had ceased to be an existential menace but rather that it could be contained: through sanctions, embargoes, intelligence sharing and clandestine raids. Turkey's coercive diplomacy, its sloppily calculated risk-taking across the Middle East, posed a different kind of challenge to strategic stability in the eastern Mediterranean."
Israel faces two primary threats from Turkey- belligerence in the Eastern Mediterranean and extensive Turkish support for the Palestinian cause, which is otherwise losing steam.
Turkey is the only country that has disputes with all its maritime neighbours in the Eastern Mediterranean and regularly crosses swords with Greece, Cyprus, Egypt and Israel to pursue its own extra-territorial claims in the region. Moreover, Erdoğan is using his influence over the Muslim Brotherhood regime in Tripoli, Libya to make an absurd interpretation of the International Maritime Law and steal the Greek maritime space.
Turkish advances into the Eastern Mediterranean threaten Israel's interests for two reasons- one, Israel's location in the Eastern Mediterranean and two, Tel Aviv's growing role in the troubled maritime region.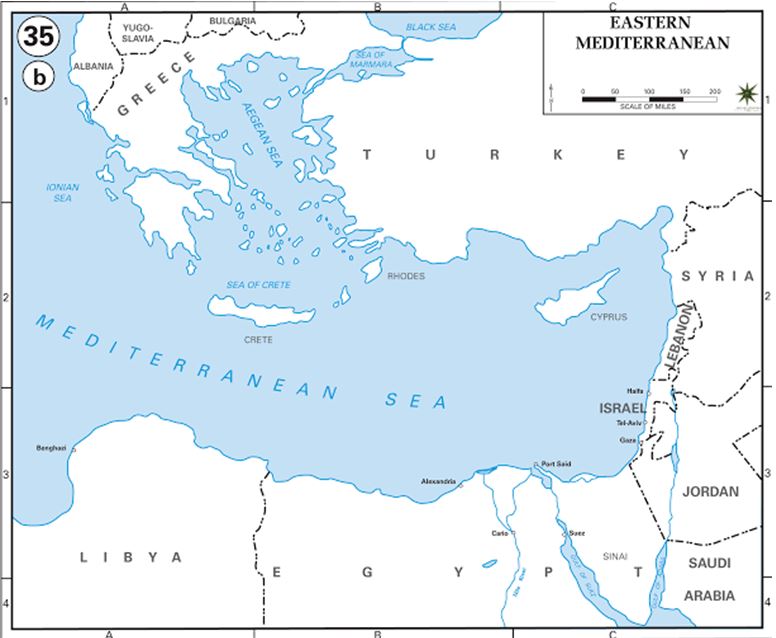 Last month, the Israeli cabinet approved a pipeline deal (EastMed) to move gas offshore via Cyprus to Greece and Europe. Needless to mention, the  1,900-kilometer gas pipeline project connecting Europe to the Eastern Mediterranean basin gas fields militates against Turkish expansionism in the Eastern Mediterranean.
Israel and Turkey are therefore on a collision course in the resource-rich region. Israel threatens to spoil Turkish research and exploration activities in the Greek and Cyprus waters, as the EastMed project is going to operate in more or less the same area.
In fact, Israel has already started backing Greece against Erdoğan. Israel-Greece military ties have been deepening, with Greece signing a deal to lease Israeli drones and the Israeli Air Force fighter aircraft participating in a Greek military exercise. Strategic circles in Israel are also giving a lot of importance to strengthening military ties with Greece.
Moreover, Israel's Prime Minister Netanyahu has himself said that Israel-Greek ties are expanding partly because of the "shared geopolitical interests of two democratic countries in the eastern Mediterranean." He added, "Of course we take any aggressive actions in the eastern Mediterranean seriously from any actors, including Turkey."
Israeli-Turkish relations have also hit a nadir because Erdoğan cannot conceal his Islamism. First, he made enemies in the West by reconverting the ancient Roman Cathedral-turned Mosque-turned Museum Hagia Sophia into a Mosque. And now Erdoğan wants to reaffirm his image as a 'liberator' of Mosques with the "liberation" of the Al-Aqsa Mosque in Jerusalem.
The Al-Aqsa (or Temple Mount) compound remains an emotive issue for Jews, being the site of the two historic Temples in Jewish tradition. Therefore, Erdoğan's fetish to relive the Ottoman brutality has rubbed Israel the wrong way by raking up Al-Aqsa. Moreover, Israel also understands that Turkey and Iran are the biggest sponsors of Hamas- the terrorist faction of Palestine fighting an existential battle against Israel.
While Iran remains crippled by sanctions, Mossad seems to believe that Turkey is the biggest threat. For decades, Iran was the biggest threat for Israel while Turkey was a NATO ally in the Eastern Mediterranean, and therefore not much of a threat. But Erdoğan's Islamist turn is creating new enemies for Turkey, and it seems Israel is going to add up to Ankara's woes.