"Chanakya believed in the policy of every individual in the state. So, when Narendra Modi said 'sabka saath, sabka vikas', I realised he has already read Chanakya's writings," said BJP President, Amit Shah in Pune while speaking on 'Life and Work of Chanakya'. On Narendra Modi's 69th birthday, let us take a look at how our Prime Minister's policies and decisions are greatly influenced by the Chanakyan school of thought.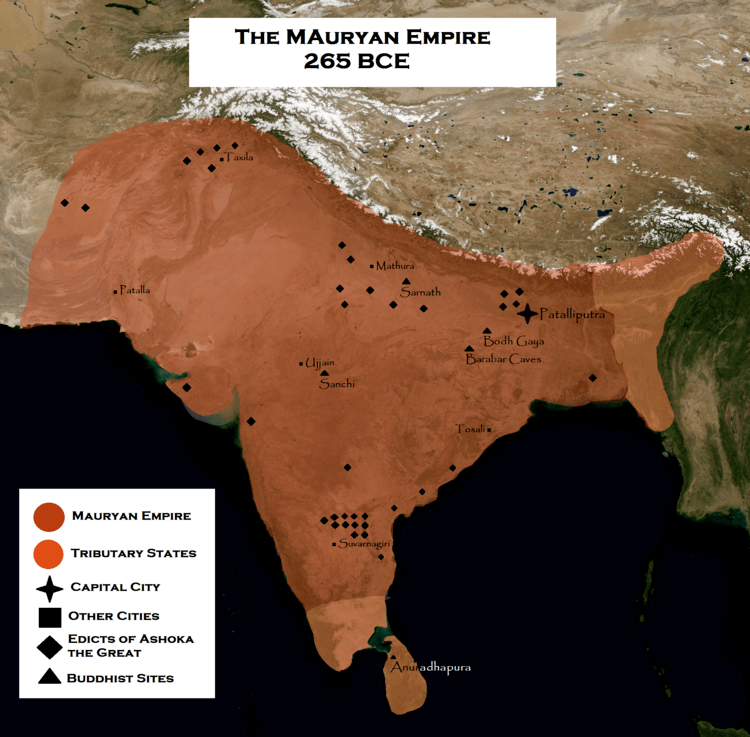 Chanakya was a fourth century BC philosopher, teacher, economist, jurist and royal advisor, who built the Mauryan Empire along with his disciple Chandragupta Maurya. The Mauryan empire was one of most powerful empires that ever existed in India, with boundaries ranging from modern day Iran to Myanmar and Kashmir to Kerala.
Most of his ideas on taxation, municipal laws, the legal system, property rights, and labor laws and so on are more relevant for human society than Marxism or Nehruvian socialism. Chanakya needs to be revisited because the great thinker built one of the greatest empires in the world and coded its laws on which the empire sustained itself for a long time.
If India wants to get back the days of glory and become 'vishwa guru', Chanakya needs to be revisited and Prime Minister Narendra Modi is doing exactly that by following the rules coded by the great Hindu philosopher.
Chanakya on Nationalism, and Modi's policies
Chanakya first gave the concept of Nation First, 'Nation is Supreme, not the Ruler', said Chanakya. 'Nation First' has been Modi government's philosophy in the last five years and every policy is driven by 'National Interest'. Chanakya said that the King's first duty is to serve the people, and when PM Modi says he is 'Pradhan Sevak', he manifests the wisdom of the great philosopher.
Chanakya abhorred primogeniture, in which the eldest son is the heir to the throne, and ended it. According to him, the best heir is the right heir. Under Modi and Shah, BJP destroyed most of the political dynasties of the country.
If a nation follows the doctrines of Chanakya, it could be called a Chankyan state. The idea of Chanakyan state argues for a limited intervention of the state in society with its role confined to areas like defense, internal security and establishing rule of law. PM Modi is trying to make India a Chanakyan state.
Chanakya on governance, and Modi's policies
PM Modi's electoral campaign in for 2014 general election was based on same philosophy of 'Minimum government, maximum governance'. In the last few years, the physical intervention by government officials has been minimized with the help of digitization. The delivery of public goods, taxation, and regulation has been digitized to reduce corruption.
Chanakya on foreign policy, and Modi's diplomacy
The 'Chanakyan School of foreign policy' is also prominent in the Modi government. According to this school, a country should adhere to 'Realism' on foreign policy matters and 'National Interest' should be supreme while dealing with any other country. This is in stark contrast with 'Nehruvian foreign policy' which used to see foreign policy as a tool of idealistic 'international good' rather than 'National Interest'.
The foreign policy of Modi government has been appreciated by commentators across the political spectrum. Under PM Modi, India has been recognized as a major global power and the countries around the world want to engage and collaborate with India. PM Modi's interaction with Indian Americans is being attended by President Trump indicating Indo-US relations are peaking. All through this, India has managed to assert its sovereignty over its decisions and has nurtured ties with Russia and plans to invest billions in the Russian Far East. This shows the prowess of Chanakyan School of political thought.
Chanakya's policies have been often summed up as 'Darwinian'. But the great philosopher was very much anti-Darwinian and called it Matsya Nyaya where the big fish eats the small fish. He argued for a 'rule based system' where the law of the land is supreme, and justice must be brought to everyone, from monk to millionaire.
Chanakya's tax regime, and Modi's
On taxation, Chanakya said that the Raja (king) should tax in the same manner as honey bees extract nectar from flowers without hurting them. Modi government 'forcibly retired' many Income tax officials for being corrupt and harsh on taxpayers. Currently, tax to GDP ratio of India is at 17 percent, same as at the time of Chanakya.
Chanakya's on internal security, and Modi's approach
To solve the internal security problems, Chanakya advises policy of conciliation and coercion. "He (King) may employ the policy of conciliation with regard to those who keep the appearance of contentment, or who are naturally discontented or otherwise. Gifts may be given under the pretext of having been satisfied with a favoured man's steadfastness… or under the plea of anxious care about his weal or woe," wrote the great thinker.
Modi government did the same in Jammu & Kashmir front and asked the administration to "Let an ordinary Kashmiri feel that it is his government and not of the elites." Chanakya was ruthless when it comes to coercive tactics to deal with internal threats and even supports 'targeted killings'. He prescribed death as punishment for the leaders of the conspiracy. The government is dealing with separatist leaders through coercion. "Yes, today there is a fear in their mind. It has to be there and it is only going to increase," said Shah in parliament on separatist leaders.
The treaties written by Chanakya have guided policies of Modi government in the last five years, and produced positive results. India could take a great leap forward by following great philosopher and can become Vishwa Guru "again".