5 Best Goa vegetarian food: Goa, a small jewel on India's west coast, is celebrated for its picturesque beaches, lively nightlife, and historic churches. But when it comes to its gastronomic scene, the conversation often veers towards Feni, the potent local spirit, and Vindaloo, the fiery meat curry. While these are undoubtedly iconic, Goa's culinary culture is much more diverse and eclectic. What often goes unnoticed is the state's rich vegetarian repertoire, which is as tantalizing as its better-known counterparts.
5 Best Goa vegetarian food to try
While Goa is famed for its seafood, the influence of Konkani, Saraswat, and Portuguese cuisines has led to the creation of an array of delightful vegetarian dishes that are mostly unknown outside the state. Here are seven such vegetarian delicacies that deserve your attention:
Khatkhatem
A mixed vegetable curry with a coconut base, Khatkhatem is a delightful example of traditional Goan vegetarian cuisine. Combining seasonal vegetables with a rich and creamy coconut curry infused with Kokum for a tangy twist, Khatkhatem is a feast for the senses.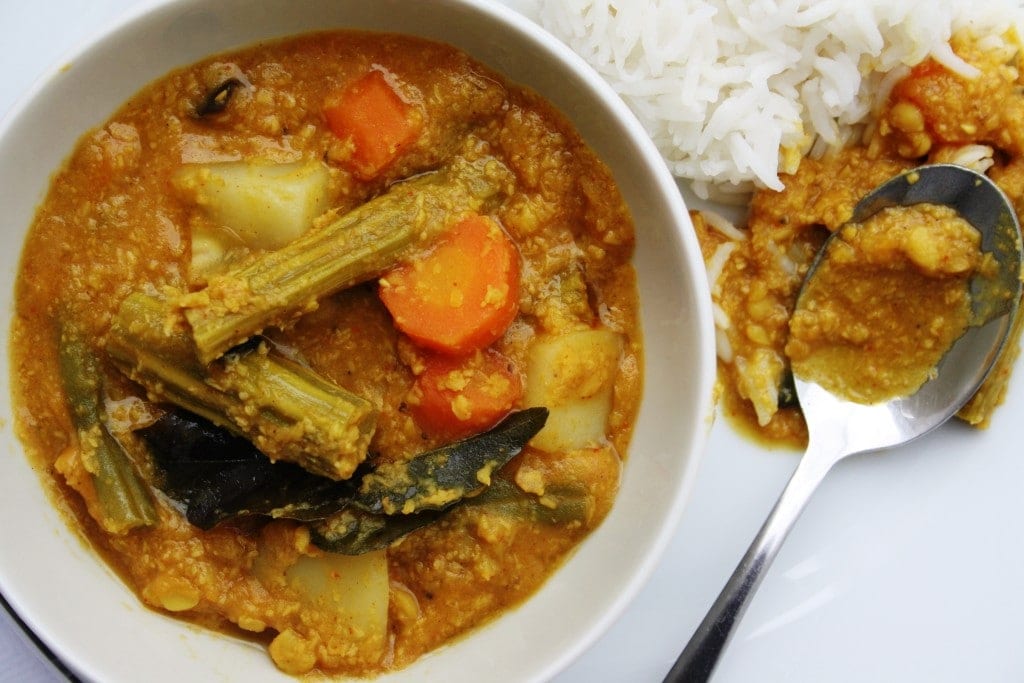 Also read: Vada Pav is Just the Tip of the Iceberg: A look into the rich culinary delights of Maharashtra
Feijoada
The Goan Feijoada is a delicious black-eyed peas curry that is sure to win over legume lovers. Named after the famous Portuguese stew, the Goan vegetarian version is made with coconut milk, tamarind, and a blend of spices. It is often enjoyed with rice or Goan bread.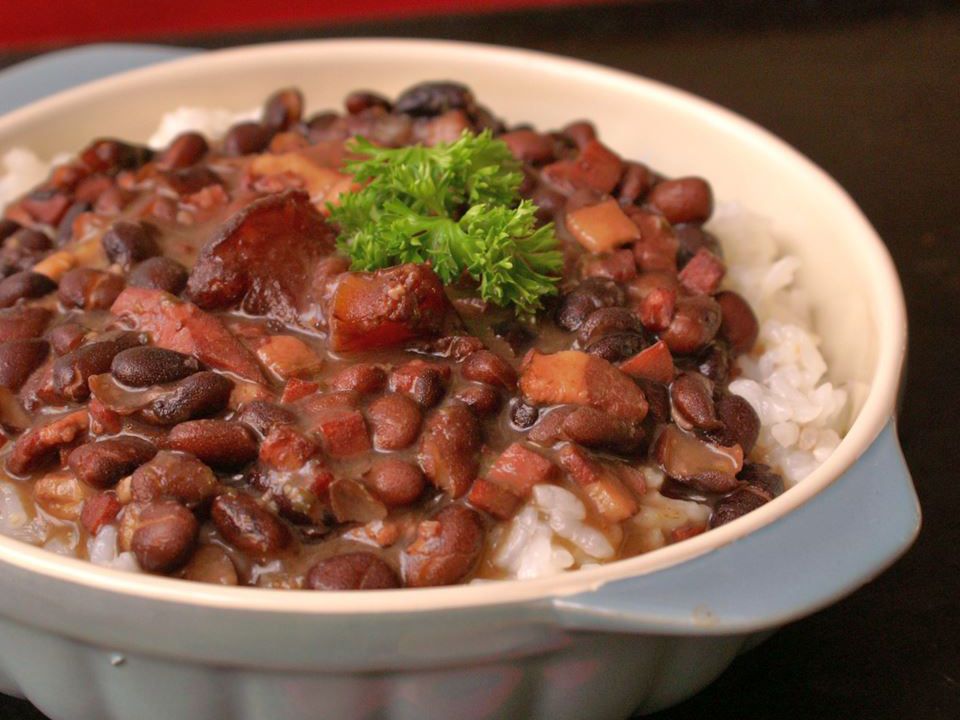 Mushroom Xacuti
Xacuti, typically a meat-based dish, also has a vegetarian version made with mushrooms. This dish has a unique blend of flavors, thanks to the rich and aromatic masala made from poppy seeds, coconut, and a mix of spices. The resulting gravy has a delicate balance of heat, sweetness, and tanginess.
Amsol Che Gojju
This dish is a classic example of Goan Saraswat cuisine. It is a sour curry made from Hog Plums (locally known as 'Amsol'), soaked in water and then ground with coconut and a mix of spices. This curry is served with hot rice and is a staple in Goan households.
Sanna
Sanna is a fluffy, white, spongy steamed rice cake, fermented with toddy or yeast. While it's usually enjoyed with meat dishes, it also pairs excellently with vegetarian curries. Sanna is especially popular during festivities and celebrations.
Also read: 5 Culinary Wonders of Uttar Pradesh the World Is Yet to Taste!
Undi
Undi or Oondi is another type of rice dumpling, traditionally steamed in a turmeric leaf for added flavor. It's made from a dough of rice, coconut, and cumin seeds, providing a mild, satisfying taste that pairs perfectly with a spicy curry or chutney.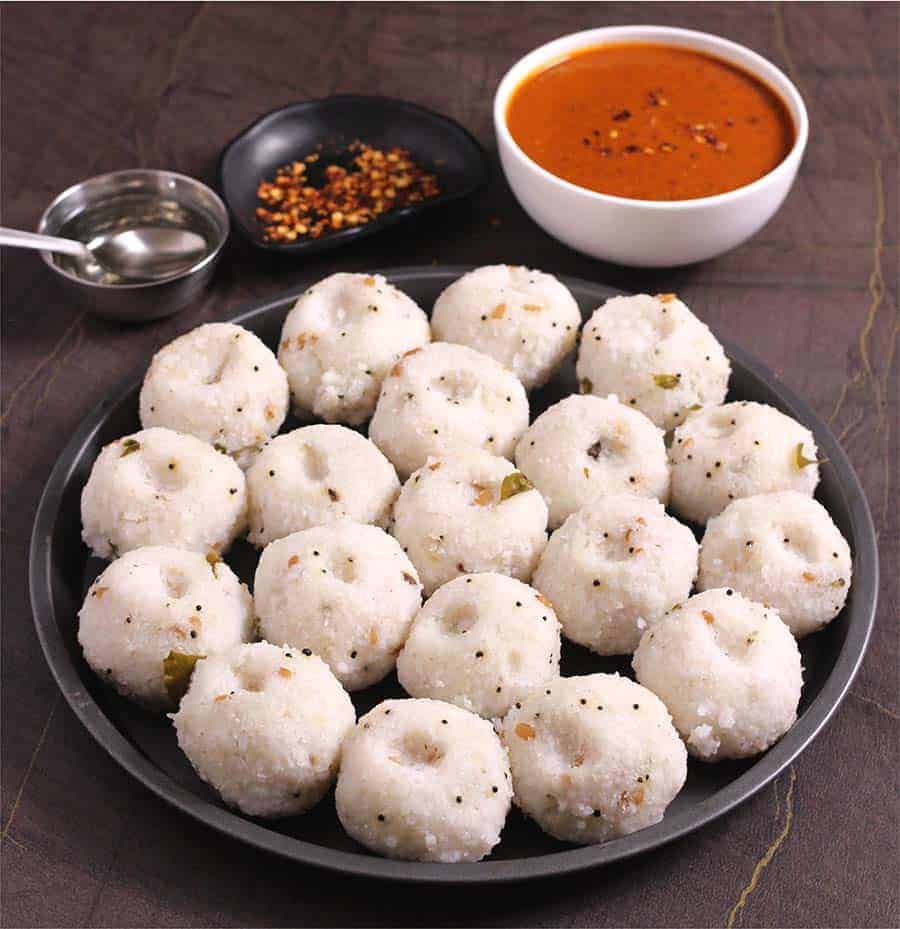 From wholesome curries to fluffy rice cakes and satisfying desserts, vegetarian cuisine in Goa is a treasure trove of flavors. It's a culinary journey that speaks volumes about the region's rich culture and history. So, the next time you find yourself in this coastal paradise, remember there's more to Goan cuisine than Feni and Vindaloo. Explore 5 Best Goa vegetarian food the vegetarian side of Goan cuisine, and your taste buds are sure to be rewarded.
Support TFI:
Support us to strengthen the 'Right' ideology of cultural nationalism by purchasing the best quality garments from TFI-STORE.COM
Also Watch: