When it comes to the vibrant and diverse culinary landscape of India, the state of Maharashtra stands out for its delectable cuisine. While most people are familiar with the iconic Vada Pav, Maharashtra has much more to offer in terms of mouth-watering dishes that showcase the state's rich culinary heritage. From savory snacks to hearty main courses and delightful desserts, Maharashtra's vegetarian cuisine is a treasure trove waiting to be explored. In this article, we will delve into seven vegetarian delicacies from Maharashtra that go beyond the popular Vada Pav, highlighting the culinary wonders of this incredible state.
Vada Pav
Let's start with the undeniable superstar of Maharashtra's street food scene, the humble Vada Pav. A flavorful batata vada (potato fritter) sandwiched between a soft bun, accompanied by spicy chutneys, and served with a side of fried green chilies – this iconic dish has captured the hearts of people across India. The simplicity and bold flavors of Vada Pav make it an irresistible snack that perfectly represents the spirit of Maharashtra.
Also read: 5 Culinary Wonders of Uttar Pradesh the World Is Yet to Taste!
Misal Pav
Misal Pav is a spicy curry made with sprouted lentils (matki) and a flavorful blend of spices. It is garnished with crunchy farsan (fried savory mix), finely chopped onions, fresh cilantro, and a generous drizzle of lemon juice. Served with pav (bread rolls), this dish offers a burst of flavors and textures that will leave you craving more.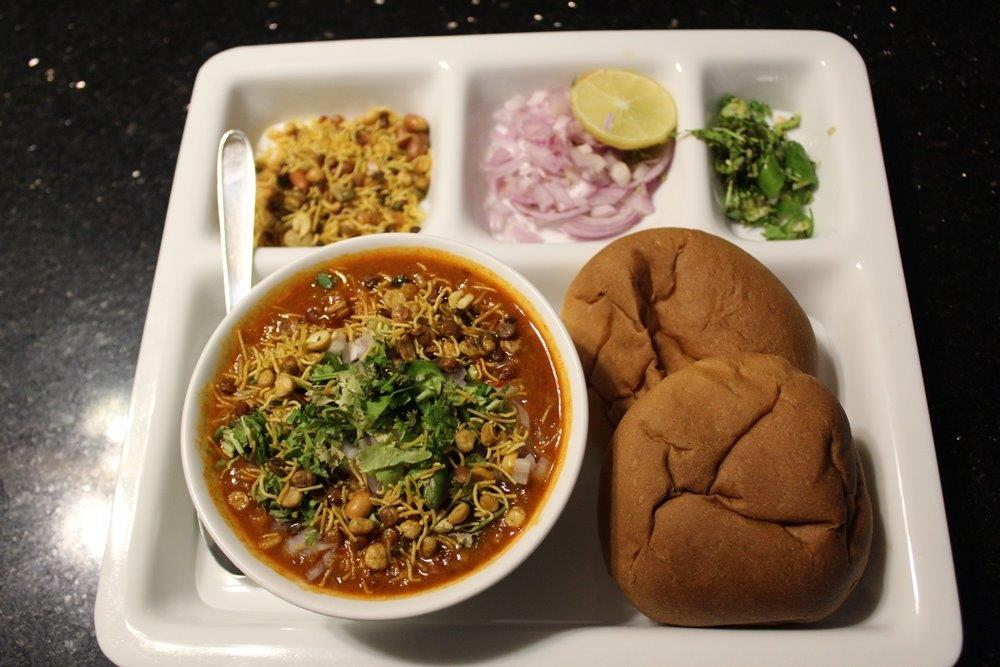 Puran Poli
Puran Poli is a sweet flatbread stuffed with a rich filling made of jaggery and lentils. It is usually enjoyed during festivals and special occasions. The combination of the melt-in-your-mouth bread and the sweet, aromatic filling makes Puran Poli a delightful indulgence that is sure to please your taste buds.
Also read: There is more to Telangana Cuisine than just Biryani
Sabudana Khichdi
Sabudana Khichdi is a popular fasting dish in Maharashtra, especially during religious festivals. It is made with tapioca pearls, roasted peanuts, and spices, creating a flavorful and wholesome dish. The unique texture and taste of Sabudana Khichdi make it a must-try for those seeking a nutritious and filling meal.
Batata Bhaji
Batata Bhaji is a simple yet flavorsome potato curry that is a staple in Maharashtrian households. It is made with potatoes cooked in a fragrant tempering of mustard seeds, cumin, turmeric, and curry leaves. Served with puris (deep-fried bread) or chapatis, Batata Bhaji is a comforting and satisfying dish that showcases the region's culinary traditions.
Bharli Vangi
Bharli Vangi is a Maharashtrian-style stuffed eggplant curry. The eggplants are slit and filled with a mixture of spices, peanuts, coconut, and jaggery, then cooked in a tangy and aromatic gravy. This dish offers a delightful balance of flavors and textures, making it a true Maharashtrian delicacy.
Also read: Litti Chokha is Just the Tip of the Iceberg: Bihari Cuisines are LIT!
Shrikhand
No culinary journey through Maharashtra would be complete without indulging in Shrikhand. This sweet, creamy dessert is made from strained yogurt and flavored with cardamom, saffron, and a touch of sugar. It is served chilled and often garnished with chopped nuts. The smooth and luscious texture of Shrikhand makes it a beloved dessert that is relished across the state.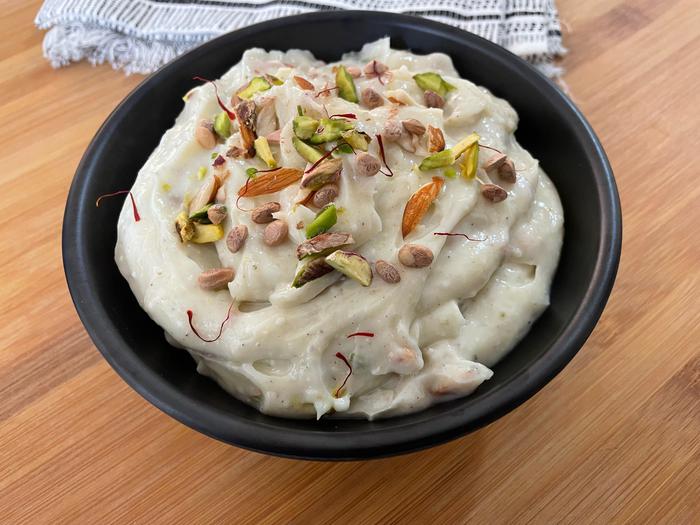 While the iconic Vada Pav has gained immense popularity, Maharashtra's vegetarian cuisine is a treasure trove of flavors and culinary wonders that extend far beyond this renowned snack. From the spicy and aromatic Misal Pav to the indulgent sweetness of Puran Poli and Shrikhand, Maharashtra offers a diverse range of vegetarian dishes that reflect the state's rich cultural heritage and culinary traditions. So, the next time you're craving a delightful vegetarian feast, remember that Maharashtra has much more to offer than just the tip of the iceberg – its vegetarian cuisines are truly LIT!
Support TFI:
Support us to strengthen the 'Right' ideology of cultural nationalism by purchasing the best quality garments from TFI-STORE.COM
Also Watch: