India is a country celebrated for its diverse culinary culture. Every region has its unique dishes, flavours, and cooking techniques that encapsulate its local culture and history. One such region is Bihar, a state located in the eastern part of India. While Litti Chokha has gained nationwide recognition as the signature dish of Bihar, the state's culinary repertoire extends far beyond this beloved delicacy.
Litti Chokha
Let's begin with the star of the show. Litti Chokha has found its way into restaurants and kitchens across India, and for a good reason. This hearty, rustic dish comprises Litti, a round wheat ball stuffed with a spicy mix of sattu (roasted gram flour) and herbs, traditionally baked over a coal fire. Chokha is a flavourful side made of roasted and mashed eggplant, potatoes, or tomatoes mixed with onions, green chillies, and a drizzle of mustard oil. The earthy flavours and the unique preparation method make Litti Chokha a gastronomic delight that truly embodies the spirit of Bihar.
Also read: Discover the Science-Backed 10 Health Benefits of Curd
Thekua
Thekua, also known as Khajuria, is a popular sweet snack made during festivals like Chhath Puja. This crunchy delight is prepared with wheat flour, sugar or jaggery, and ghee (clarified butter). The dough is shaped into intricate patterns and then deep-fried until golden brown. The simplicity of ingredients and the ease of preparation make Thekua a beloved treat.
Pitha
Pitha is a traditional Bihari snack that's a favourite during the winter months. It's a type of rice cake that comes in various shapes and sizes, with the filling usually consisting of a sweet or savoury mix. The sweet version is often stuffed with a mixture of jaggery and grated coconut, while the savoury one is filled with spiced lentils. Both varieties offer a delightful play of textures and flavours.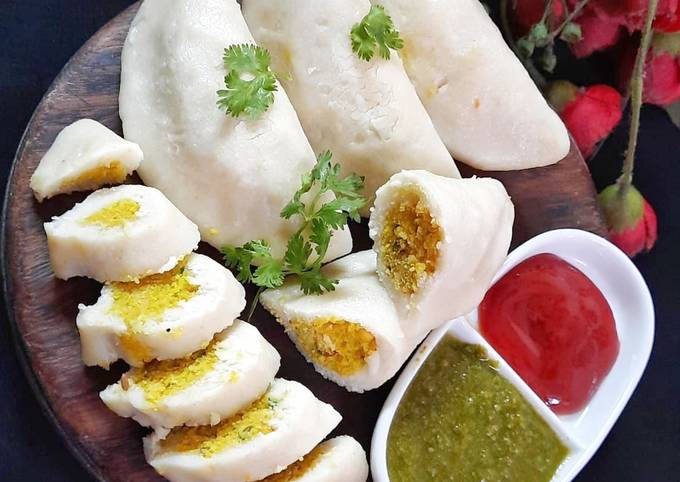 Khaja Mithai
Khaja Mithai is a crispy, layered sweet that holds a special place in Bihari cuisine. Made with refined flour, sugar, and ghee, it is deep-fried and then soaked in sugar syrup until it achieves a melt-in-your-mouth texture. It's a delicacy that's often offered to the Gods during religious rituals. Notably, Bihar won the Geographical Indication (GI) tag for Khaja Mithai over West Bengal and Odisha, recognizing the state's cultural claim over this special treat.
Also read: Savor the Flavors: TOP 10 Indian cities known for their street food
Chuda-Ghughni
Chuda-Ghughni is a typical evening snack that's beloved in Bihar. It features spicy fried Chuda (flattened rice) served with a bowl of curried black grams (Ghughni). The combination of the crunchy Chuda with the tangy, spicy Ghughni is a sensory delight that reflects the everyday culinary culture of Bihar.
While Litti Chokha has undoubtedly brought Bihari cuisine to the national spotlight, dishes like Thekua, Pitha, Khaja Mithai, and Chuda-Ghughni show that there's much more to explore. The gastronomic treasures of Bihar are waiting to be discovered by the broader Indian populace and indeed the world. They offer a culinary journey that's not just about satisfying your hunger but also an exploration of a rich and vibrant culture. So, the next time you think of Bihari cuisine, remember that it's more than Litti Chokha – it's a culinary iceberg with many delicious layers waiting to be uncovered.
Support TFI:
Support us to strengthen the 'Right' ideology of cultural nationalism by purchasing the best quality garments from TFI-STORE.COM
Also Watch: