At a time when the states across the country must band together to defeat the unprecedented second wave of the Wuhan coronavirus, the leaders of the states are indulging in political mudslinging thereby pulling back India's fight against the Chinese virus. In a sorry state of affairs, Haryana Health Minister Anil Vij has sensationally claimed that one of the oxygen tankers bound for the state was 'looted' by the Delhi government.
One of the oxygen tankers bound for Haryana's Faridabad via Delhi was looted by the Delhi government according to Haryana Health Minister Anil Vij. "Yesterday, one of our O2 tankers was looted by Delhi Govt that was going to Faridabad. From now, I have ordered police protection for all tankers," said Vij.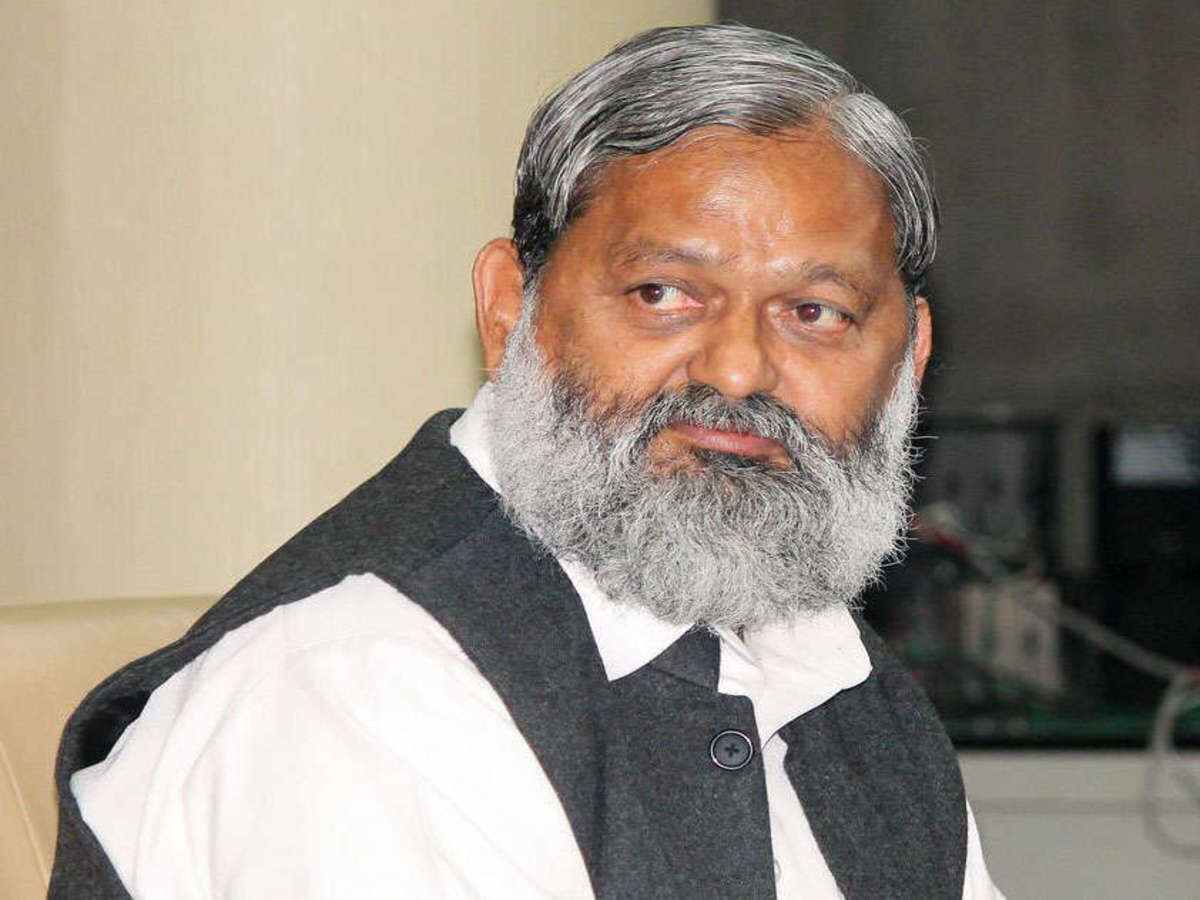 Vij, who is also the state Home Minister stated that Haryana has a sufficient supply of oxygen and it is willing to send it to Delhi but only after meeting the state's own demand. He added, "We are being forced to give our oxygen to Delhi."
Delhi has been reporting record high numbers of the Chinese virus and has even overtaken Mumbai in the daily cases of the virus. This has led to an unprecedented oxygen shortage in the country's capital with the Centre stepping in to ensure the supply of oxygen at a war footing.
Several oxygen cylinders have been supplied to hospitals in Delhi with the Ganga Ram hospital receiving 4500 cubic metres of oxygen and Lok Nayak Jai Prakash (LNJP) Hospital receiving 10 tons of oxygen since Tuesday. Delhi Chief Minister Arvind Kejriwal took to social media to thank the Central government for increasing Delhi's oxygen supply.
ThePrint reports that Haryana has stopped oxygen supply to neighbouring states citing the stoppage of oxygen supply from Rajasthan and Himachal Pradesh.
"First, we were getting oxygen from Baddi in Himachal Pradesh, but that supply was stopped. Then, the supply from Bhiwadi in Rajasthan was stopped. We have no option but to keep our oxygen for ourselves," said Vij.
Read More: Kejriwal-led Delhi Urban Shelter Improvement Board 'misappropriated' 207 crore rupees, CBI registers case
Reportedly, stated authorities have sealed oxygen supplier Linde India which resulted in a host of hospitals in Delhi reporting an acute shortage of oxygen.
Dr John Punnoose, associate medical director at St Stephen's Hospital, said, "They (oxygen tankers) cannot come to Delhi. They have refused."
It is being reported that the situation has been defused after the Centre stepped in to resolve the differences. There is a clear-cut need for a mechanism where the states must work with each other in order to defeat the China made pandemic.