Hindustan Unilever is in the news yet again, but this time for dishonourable reasons. The FMCG giant recently uploaded an ad on their official Twitter handle, which aimed to promote one of their products, with the Ardh Kumbh mela in the backdrop, as shown below: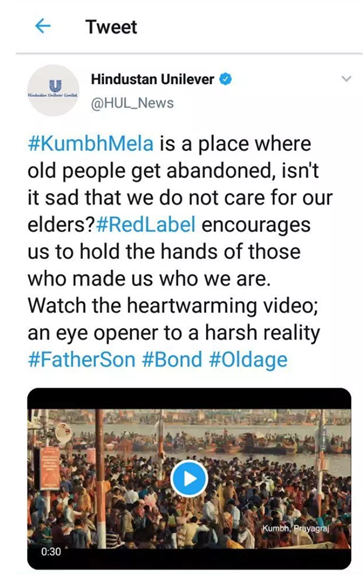 As is clearly visible, according to the ad by Hindustan Unilever, as shown through an example, Kumbh mela is a place where people come to abandon their old relatives. One of the largest gatherings of Sanatan Hindus, revered and attended by tourists as well as devotees from all around the world, as per Hindustan Unilever is just a place used to abandon one's parents or close relatives.
It's one thing to be concerned about a malpractice; it's another thing altogether to exploit the same for peddling personal propaganda. This ad was made in a highly bad taste as it's a known fact that abandoning one's parents in old age is an immoral act. Moreover, this revealed the vicious Hinduphobia that the creators of this ad suffer with. The advertisements represent the attitude and perspective Hindustan Unilever and are the only source through which the masses know about the services of the company. Such an act can have major repercussions as the advertisement effectively portrays the ideology of the Indian FMCG giant. Moreover, Hindustan Unilever is in position of power, can influence the minds of the masses and in such a situation, they should be responsible and sensitive towards what they represent.
Needless to say, the netizens went hammer and tongs after HUL for such a obnoxious advertisement. Following are some of the tweets made in protest against the same: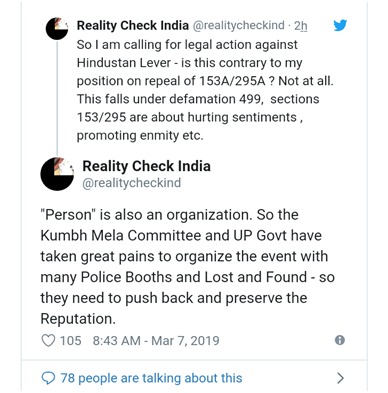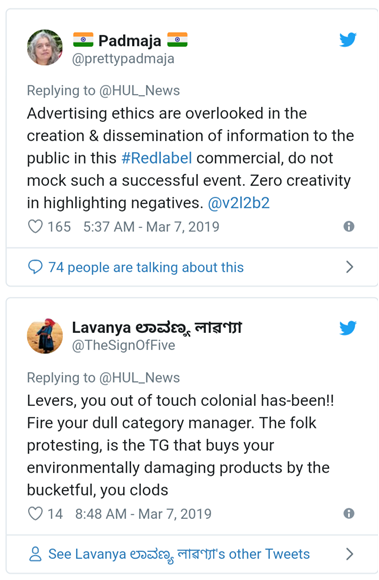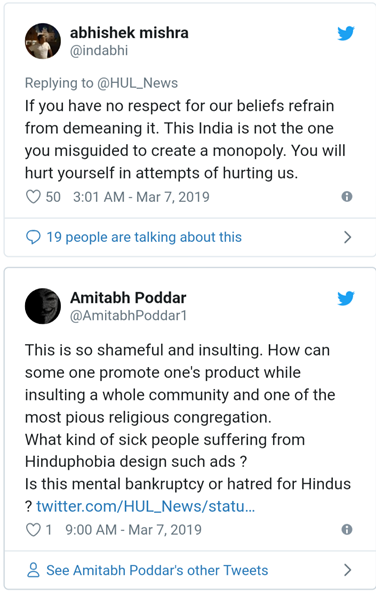 Following the protests, HUL deleted the original tweet. However, despite the edited tweet, the original text showcasing Hinduphobia remains in the video:
.@RedLabelChai encourages us to hold the hands of those who made us who we are. Watch the heart-warming video #ApnoKoApnao pic.twitter.com/P3mZCsltmt

— Hindustan Unilever (@HUL_News) March 7, 2019
This is not new, since media in an attempt to use their right to speech and expression has been slowly but steadily incorporating Hinduphobia in the entire nation, be it celluloid or cinema or even print media. Festivals like Holi and Diwali had been the favorable targets during previous occasions and now Kumbh mela has been added to the disgraceful list.
As such, the makers behind this probably took their cue from the notorious 'Placard Campaign' and thought that they could get away with it. However, they forgot that the people aren't that naive anymore, and HUL was ultimately left with a red face on this issue.