With just a few weeks remaining for the polls, innovative electoral campaigns are taking the center stage to attract voters. Narendra Modi, who is known for his unprecedented and innovative ways to connect with the voters, has again hit the bull's eye. The '#MainBhiChowkidar' campaign launched by PM Narendra Modi on Twitter has taken the Internet by storm. After the launch, it soon became the top world trend on twitter with more than 1 million tweets so far.
Your Chowkidar is standing firm & serving the nation.

But, I am not alone.

Everyone who is fighting corruption, dirt, social evils is a Chowkidar.

Everyone working hard for the progress of India is a Chowkidar.

Today, every Indian is saying-#MainBhiChowkidar

— Chowkidar Narendra Modi (@narendramodi) March 16, 2019
In the Campaign, Narendra Modi has urged everyone to take a pledge of 'Main bhi Chowkidar' and emphasized that while he is standing and working towards nation building, every Indian should also join him to protect national interest and work towards nation building. A call to every Indian who is against corruption, dirt, social evils and other issues to come together and work against them, is being seen as a masterstroke to mobilize the nation. Different users reciprocated to Narendra Modi's call by adding Chowkidar in their display names.
जनता बोली

हां, #MainBhiChowkidaar हूं। pic.twitter.com/Ooymqookbu

— BJP (@BJP4India) March 16, 2019
What can I say, the entire country is saying #ChowkidarPhirSe and #MainBhiChowkidar pic.twitter.com/sVWx7RwiJn

— Chowkidar Dr. Sumeet Bhasin (@drsbhasin) March 17, 2019
Desire +Stability = Resolution, Resolution +Hard work=success#MainBhiChowkidar ??#ChowkidarPhirSe ✌ pic.twitter.com/oYZudpMCro

— Chowkidar Chandra Maulli (@MaulliChandra) March 17, 2019
Narendra Modi's 'MainBhiChowkidar' campaign comes as an effective counter to  Rahul Gandhi's 'Chowkidar chor hai ' jibe , which he and other Congress party members have been loosely using to target the Prime Minister. Unsubstantiated and haphazard claims over Rafael acquisition by the Congress have also been disregarded. The'MainBhiChowkidar' campaign further shows the resolve of the people towards Nation Building and against corruption.
However, the 'MainBhiChowkidar' has more to it than just being an electoral campaign. India in the past few years has experienced massive changes in working of the Government together  with the inculcation of visionary  and much needed Swachh Bharat campaign, Make in India Campaign and Digital India Campaign to name a few, positive changes have instilled a feeling of pride for the past and hope of a prosperous future of the nation.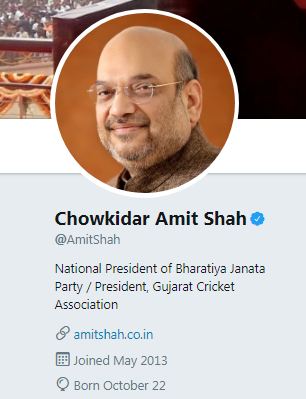 The campaign has shifted focus from Individual responsibility to collective responsibility, towards the Nation. Swachh Bharat campaign is a shining example where a collective sense of responsibility was the major driving force towards synergistic resonance of Indians. The Multidimensional 'MainBhiChowkidar ' campaign was not just an effective rebuttal furthermore the 'MainBhiChowkidar' campaign succeeded in effectively instilling a positive sense of collective responsibility towards the development of the nation, irrespective of barriers of Caste, creed, Religion etc. and of sex. Inclusion and empowerment of lower strata of the society is inherently amalgamated in this Campaign, which has been the emphasis of the Prime Minister in his political discourse.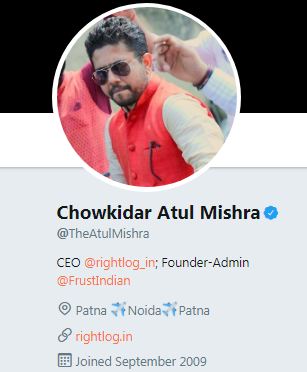 In a much-appreciated gesture, Narendra Modi had also washed the feet of sanitation workers to express his gratitude over their contribution to the cleanliness of Kumbh mela. When attacked by a Congress top leader Mani Shankar Aiyar by the 'chaiwallah' jibe, which many felt, was insulting to people involved in the profession of making tea. Narendra Modi Instead of losing his cool used this classist jibe against Congress and gave it the shape of the famous campaign before the 2014 general elections called the 'Chai pe Charcha' campaign which saw huge participation from every strata of the society. The sense of inclusivity and responsibility for National development, which this campaign signifies has been a trademark of Narendra Modi's political stand.