Cow vigilantes or gau rakshaks have been in the news for the past 1 or 2 years and their portrayal in the media houses have been majorly negative. These groups were accused of being violent and aimlessly targeting the members of the minority community. But recently an alternative story came up and now the media is under pressure to talk about it. The stories of cattle smugglers who mistreat not just the animals involved but the people who oppose their illicit trade as well. On July 14th, 2017, Kanan along with his friends were attacked by meat mafia goons in Odisha's Rayagada district. A software engineer by profession Kanan was on his way to a sightseeing trip when he encountered men on the streets armed with sticks and axes, the men were thrashing cattle.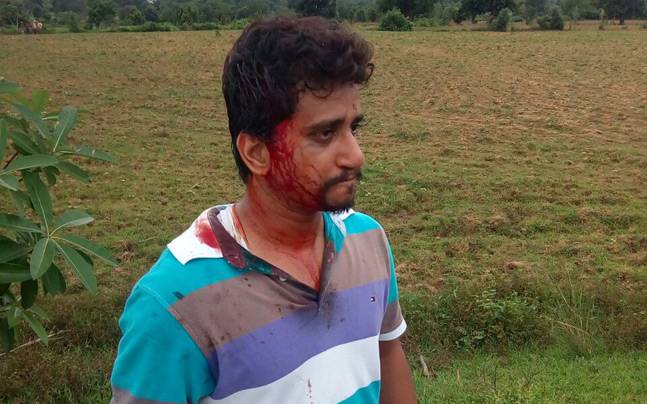 "It was about 4 pm when all four of us were on a sightseeing trip in Khedapoda village in Chandili in Odisha's Rayadaga district when we saw some miscreants armed with sticks and knives, thrashing cattle. With the police not responding promptly, we tried to reason with the goons ourselves. Little did we know that they would attack us with the same sticks and axes with which they were beating animals. I was attacked while my wife was molested by these barbarians. They snatched and smashed my phone which had all the recordings. It is a miracle we are still alive", Kanan narrated about the happenings of the fateful day. Till date there have been no arrests made in the case. Although, an FIR was registered with the Bissam Cuttack Police Station in Odisha.
Rewari, in Haryana witnessed the cow smugglers opening fire on police team which tried to stop them from speeding away after they had broken through a police check post in July. An Animal Welfare Board on India officer was thrashed by a mob of meat mafia goons in front of the police in Karnataka. The incident happened in Hassan district after the AWIB officer had rescued calves which were kept for slaughter. Women too were not spared by these smugglers, a lesson which AWBI officers Joshine Anthony and Kavita Jain a volunteer of the Gau Gyan Foundation learned the hard way after being attacked by cattle and meat smugglers countless times in Karnataka.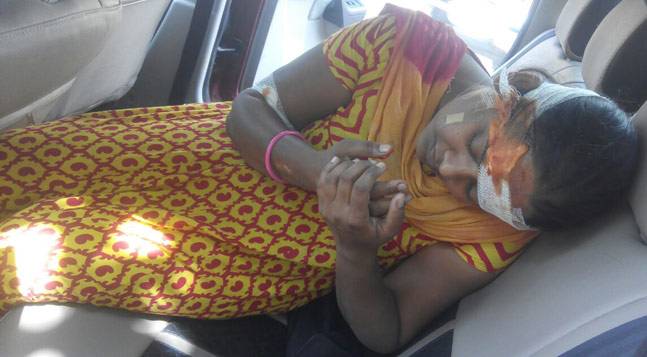 The media through portrayal of Hindu terror and cow vigilantes actively tries to hide the criminals who engage in cow smuggling and slaughter. True, the violent cow vigilantism should be condemned but then again the same should be said and done for the criminals who engage in this trade. 
In states like Uttar Pradesh, Bihar, Jharkhand and West Bengal there are more and more reported incidents of cow smuggling. Public vigilantism has uncovered the extent of this crime which had been ongoing for decades, the government should indeed take some strict steps to curb this trade. The farmers suffer the most because of these smugglers as they lose their livestock on which they depend for their daily bread and butter. The sentiment of crores of people too takes a major hit every time a sacred animal is slaughtered. The minority religions for once should take into consideration the sentiments of the majority religion and should decide on their own to stop this activity. This would work better than any appeal, rule or interference of law in stopping the smuggling and slaughter of the cows in India. A beautiful message of harmony and brotherhood for the majority Hindu population will also boost the image of India and Indians irrespective of their religion and culture to the rest of the world.