Akhilesh Yadav and Rahul Gandhi's roadshow in Lucknow on Sunday had to overcome many hurdles as their Vijay Rath was interrupted at every step by overhead electric wires.
Passing through Nazirabad market to Aminabad, the sitting CM and his new partner in politics Rahul Gandhi struggled to stand straight, while their security guards kept the wires at bay with bamboo sticks.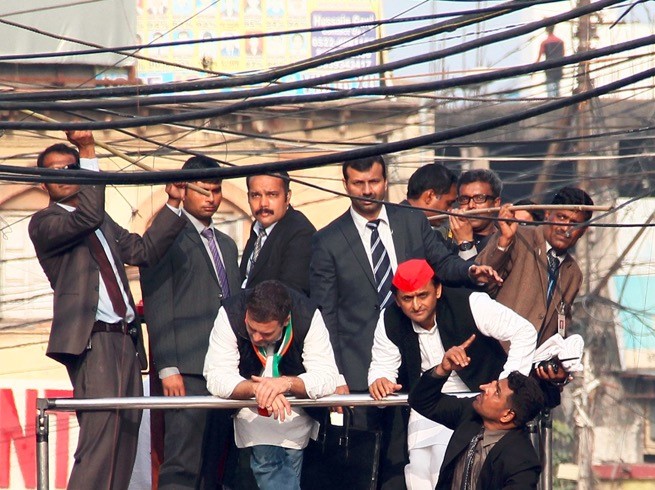 Waving to the crowd had to be given up many times in order to avoid the overhanging web of wires . This is the state of affairs despite the fact that the UP government had inaugurated an underground cabling project worth ₹25 crores in Aminabad in February 2013. Their promise to the people of Lucknow was that the area would be rid of overhead electric wires within six months of the project. It's 2017, and in the capital city of the poll bound state, the roadshow of the ruling party is showing the sorry state of infrastructure.
As Navbharat Times reports, LESA (Lucknow Electricity Supply Authority) chief engineer Ashutosh Kumar claims that the underground cabling work is complete, while other officials are passing the blame between departments. One explanation being given for the presence of overhead electric wires is that streetlights and traffic lights are attached to the poles. There is no communication however between Nagar Nigam and LESA to expedite the removal of wires.
While Lucknow awaits the removal of entangled electric wires, PM Narendra Modi's constituency Varanasi is witnessing a fast paced replacement of overhead wires with underground cabling. Thanks to regular monitoring of the work at the highest level by Power Minister Piyush Goyal, the work is being carried out with defined timelines and transparency. All progress of the work is updated real-time on the Kashi-IPDS app and on kashiipds.com. Landmarks in the city have drastically changed in appearance due to underground cabling, which also helps in preventing power theft. The Varanasi example shows how monitoring and transparency in governance can yield results, but it needs the will to deliver on the promises made.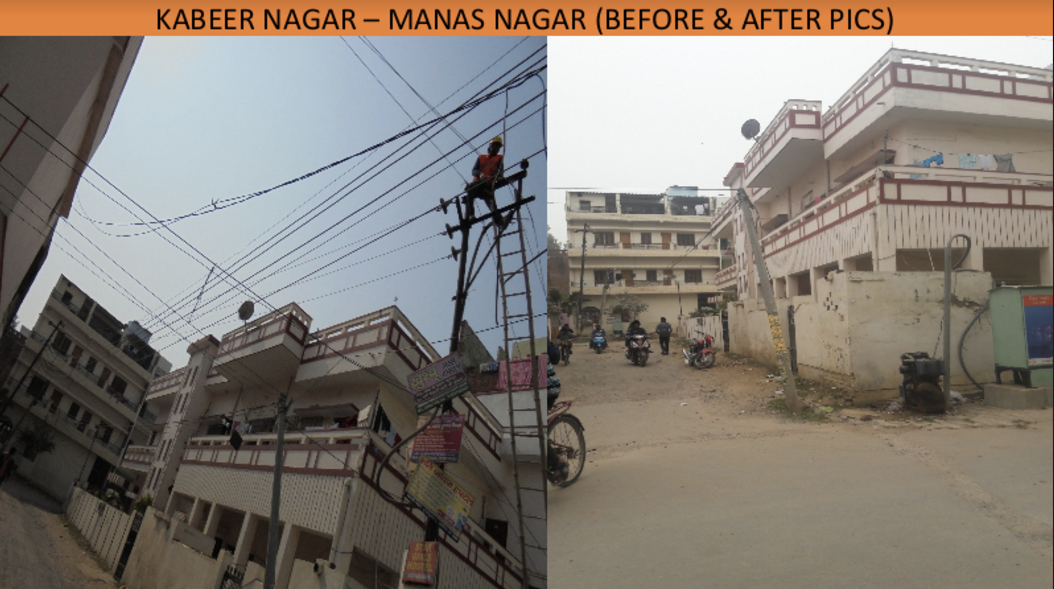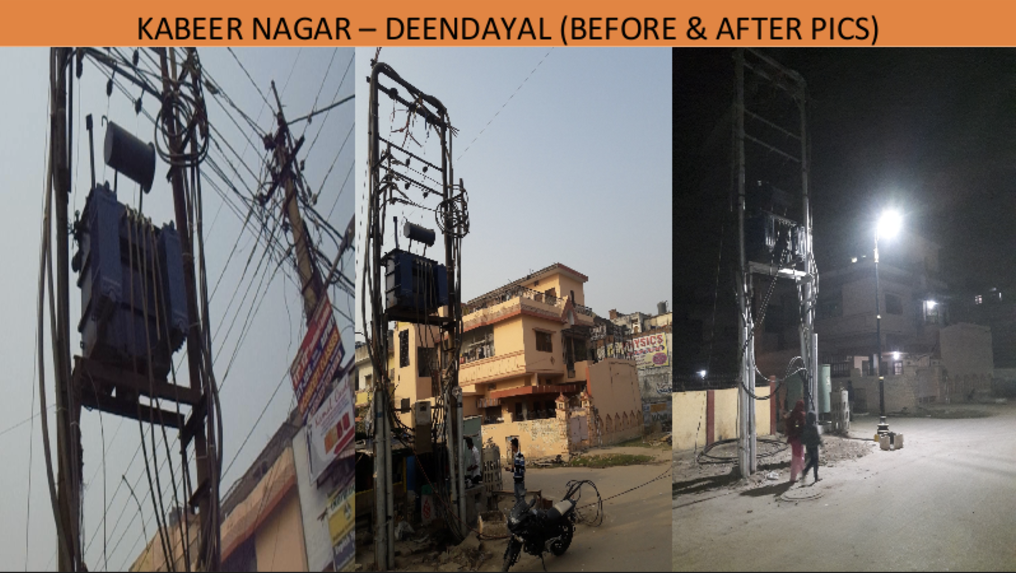 It is said that pictures speak louder than words, and the photos of the UP CM Akhilesh Yadav and Rahul Gandhi dodging the overhead wires is a sign that many other promises of progress in Uttar Pradesh may need further investigating.