From the past few days our parliamentarians were uncharacteristically calm. There were voices of dissent, the speakers were booed and hassled a few times but all in all the winter session had the makings of a successful stretch in it. In came the proclamation on the National Herald case which demanded Rahul Gandhi and Sonia Gandhi to be presented in a court of law and all civility went for a complete toss. National Herald case unleashed the uncouth ruffians in our esteemed politicians. The hallowed chambers of the Indian Parliament reverberated with the chants of "Political Vendetta" and "Proxy War" both of which are funny assessments.
The Background: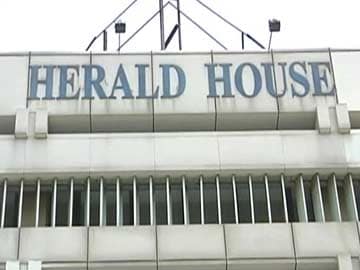 The Congress party gave an interest-free loan of Rs. 90.21 crore to Associated Journals Limited (AJL) a company which ran National Herald, a newspaper founded by Shri Jawaharlal Nehru himself. A company called Young Indian Pvt Ltd bought the bad loan off the Congress for Rs. 50 lakh. AJL couldn't fork over the loan amount, so it presented all its shares to Young Indian.
This is where the game begins. AJL owns assets worth between Rs 2,500-5,000 crore in many cities which after the share transfer are owned by Young Indian. The Registrar of Companies records suggest that Sonia and Rahul Gandhi jointly own 76% of Young Indian.
On 1 November 2012 Subramanian Swamy alleged that both Sonia and Rahul Gandhi have committed fraud and land grabbing to a tune of ₹20 billion (US$300 million) by acquiring a public limited company called Associated Journals Private Ltd (AJPL) through their owned private company, Young India.
Sonia Gandhi and her son Rahul Gandhi were directed to appear in person on December 19 by a Delhi court on Tuesday.
The Political Vendetta:
To say that Political Vendetta doesn't occur in this country will be unfair. BSP chief Mayawati has accused SP government of indulging in political vendetta so many times. VK Singh was the target of Congress's political vendetta even before he joined the Bhartiya Janata Party. MK Stalin accused Congress of political vendetta as well. So till the time there is politics, there will be political vendetta but in cases of settling scores and political vendetta, the instruments used are CBI and other probing agencies and state polices. Using the Judiciary for settling scores is both farfetched and laughable. Our Constitution makes the judiciary absolutely independent. It means the freedom of the judgments and free from legislative interference. But then that's logic. Considering Congress as one set and logic as the other, it is fair to assume that the intersection part of the two sets yields a perfect nil.
The Proxy War:
Another laughable point raised by Congress yesterday was that BJP is using Subramanian Swamy as a proxy to attack on Sonia and Rahul Gandhi. If my knowledge is indeed up to date, Subramanian Swamy is a BJP leader. How can a party use its own leader to indulge in a Proxy war? If it's a war, it is a direct war. And anyone who knows Mr. Swamy knows that he is a maverick who works as per his own code of ethics. He does have a pathological hatred for the Gandhis but doesn't attack them without doing his homework first. The National Herald Case was filed on 1st November 2012. Back then Modi was not the PM Candidate. BJP was in complete disarray. UPA2 was not completely in shambles and Swamy was still to join BJP. Even if we consider for a moment that Modi and Swamy sat together predicted everything and hatched this evil plan, what explanation does the Congress have for November 2008, when Swamy filed a case in regard to 2G spectrum scam? Political Vendetta? What explanation does the Congress have for 2004, when Swamy filed a case against Sonia Gandhi's affidavit to the Election Commission of India citing a false degree? Political Vendetta? So how does National Herald become Political Vendetta? Because Modi is in the Center and the Winter Session was all set to clear the GST bill?
Mai Indira Gandhi ki Bahu Hoon, Mai Kisi se nahi Darti
We are Indians, our daily soaps, movies and even news shows are incomplete without some high voltage emotional drama. That's what Mrs. Gandhi did yesterday, she played the Indira card, a name that's synonymous with empowered lady. The name Indira Gandhi serves so many purposes. First of all it instantly connects with the audience on the emotional front, secondly it reminds how the family of martyrs are being harassed and thirdly it also reminds us of the fact that political vendetta and witch hunting ultimately bombs at the political box office. The Janata Party government had filed a number of cases on Indira Gandhi in the post emergency era but they failed to prove most of the allegations. Cases against Indira Gandhi were stalled for lack of evidence, and her continued prosecution began to evoke sympathy for her from the Indian public and anger of her supporters, who saw it as a "witch hunt". That's exactly what Sonia Gandhi wants this emotional nation to believe. The daughter in law of a martyr, the wife of a martyr is now being prosecuted.
BJP is second biggest victim of the National Herald Case, the biggest of course are the Gandhis whose image is at stake. The reason why I am calling BJP a victim of the National Herald case is that the timing of the case doesn't suit it, especially when BJP was able to create an atmosphere of accord in the parliament and stage was set for the house to pass the GST bill. Subramanian Swamy is a proven nonconformist and not even Modi can persuade him to do something. And the Indira Card is a political master stroke. As much as I hate Mrs. Sonia Gandhi, I am a big fan of her realpolitik skills!
Picture Courtesy: The amazing Kureel