In a world where erstwhile colonial nations are pressurizing their old imperial rulers to right their wrong by offering a formal apology, liberals' dominated Indian film industry is still scared to offend the Britishers. The reason given by the Indian Jury behind not forwarding the movie 'Sardar Udham' is yet another example of that.
Sardar Udham fails to make the cut
Recently, Sardar Udham was touted by many as a top contender for India's official entry into the Oscars this year. . But the hype around the historical drama did not substantiate as the jury selected the Tamil movie 'Koozhangal' for India's nomination for Oscars this year. Koozhangai beat Sherni and Sardar Udham in the race. The responsibility of sending a movie to be considered for Oscar falls on a jury selected by the Film Federation of India (FFI)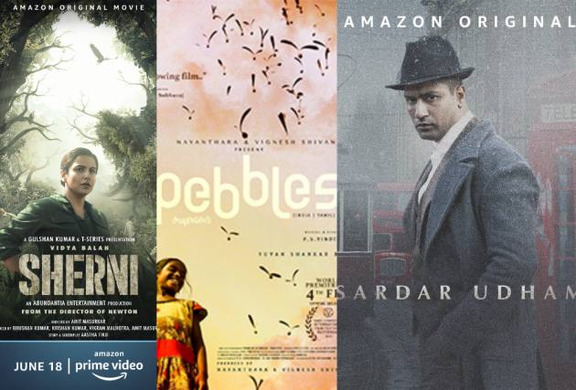 Movie villainises Britishers, says the Jury
Though Sardar Udham is an inaccurate and pro-communist, biased movie, still these were not the official reason behind the rejection of the movie. The reason behind the rejection given by Indraadip Dasgupta, a member of the jury created a storm in the country. According to Indraadip Dasgupta, the movie was rejected because it showcased India's hatred towards the Britishers. "It is an honest effort to make a lavish film on an unsung hero of the Indian freedom struggle. But in the process, it again projects our hatred towards the British. In this era of globalization, it is not fair to hold on to this hatred," said Indraadip. He further cited the length of the movie as a reason for its rejection. However, Dasgupta praised the cinematography of the movie and said that film's production is of international standards.
Sumit Basu, another Jury member also echoed Dasgupta's positive sentiments towards the movie but also criticised the length and delayed climax of the movie. "Many have loved Sardar Udham for its cinematic quality including camerawork, editing, sound design and depiction of the period. I thought the length of the film was an issue. It has a delayed climax. It takes a lot of time for a viewer to feel the real pain for the martyrs of the Jallianwala Bagh massacre," said Basu.
Cinema lovers bash the Jury
As Indraadip's confession about the reason for rejection started to make headlines, various netizens, as well as people from the entertainment industry, expressed their disappointment.
Ashish Chanchalani, a famous YouTuber drew a parallel between 'Sardar Udham' and American movies made against racism and asked whether American movies made against racism should be rejected as it shows US' racist history.
So #SardarUdhamSingh has been rejected for oscars list for projecting hatred against britishers in the era of globalization.
By that sense every american film made against racism should also be rejected for "projecting" hatred against americans by showing their racist history.

— Ashish Chanchlani (@ashchanchlani) October 26, 2021
Another user Nidhi Dutta called members bootlickers and held these kinds of people as a sole reason behind the nation's downfall.
Bigoted slave mentality at its best…. It's shameful that these dogs n bootlickers occupy every other big post in this country…. These idiots r the sole reason for our downfall#SardarUdhamSingh https://t.co/E9D0cETeUU

— Nidhi Dutta 🇮🇳 (@empowered_girl1) October 26, 2021
Another user Mahua even asked Jury members about their expectations from historical dramas based on the independence movement. She exclaimed that a period film showcasing pre-independence India cannot be a movie showcasing 'Bhaichara'(Brotherhood) in the movie.
The Jury had rejected the movie #SardarUdham as an official entry to Oscar 2020 as "It projects hatred towards the British" !
Unbelivable …A film on Udham Singh and Bhagat Singh and they expect what..to show some bhaichara to the British Rule?

— Mahua/ মহুয়া (@mahuadey20) October 26, 2021
A handle @NidhiiTweets exposed the hypocrisy of the movie industry by drawing an exact comparison between Sardar Udham and Slumdog millionaire.
So #SardarUdham movie is rejected for Oscar nomination because "the movie projects too much hat!red against the British."

But #SlumdogMillionaire movie won Oscars because it had shown India in very good light. Everywhere hypocrisy only.

— Nɪᴅʜɪ ✨ (@NidhiiTweets_) October 26, 2021
Other members distance themselves from Indraadip
Meanwhile, other jury members have distanced themselves from Indraadip's statement. Bengali Actress and Jury member Ananya Chatterjee called Indraadip's opinion his personal one and not a representative of the Jury. "I can say this is not the opinion of all of us," she said. Another Jury member Shaji N Karun, a Malayali filmmaker said that Koozhangal was the 'best of the lot' and that is why it was chosen. He also pointed out the complexity involved in the selection of the movie for the Oscars. "How many Indian films have won an Oscar? Zero. There's a reason behind that. One has to strategise and pick a film we think will match the sensibilities of the jury at the Academy Awards," said Shaji.
Sardar Udham – A historical misrepresentation
As reported by TFI, Sardar Udham is a 2021 movie based on the life of Sardar Udham Singh, who assassinated Michael O'Dwyer, the former lieutenant governor of Punjab in India, who was responsible for the Jallianwala Bagh massacre. The main character in the movie is played by the actor Vicky Kaushal. The movie has been much appreciated by every corner for its film-making and other features. However, the movie has been under fire for an overemphasis on Communists' role in the independence movement and other historical inaccuracies.
Read more: Sardar Udham is a horrible misinterpretation of history with a Marxist twist
Stockholm Syndrome of Indian intellectuals
India is going to celebrate its 75th independence day in 2022. But some people are still stuck in colonial hangovers. The liberal lobby especially worships the foreign occupation of the country. To date, they look down upon Indian cultures, rituals and people while living in the same country. They consider speaking English as a status symbol and are ready to chalk out Rs1000 in STARBUCKS while admonishing an Indian fruit seller for as low as Rs 10. The love for the west is so much there that they have filled Indian children's books with garbage and unauthenticated literature which institutes hatred among kids for their own culture while glamorising Islamic invaders and Christians.
Read more: What is your child learning in school? 8 times NCERT books lied about history
Bollywood is another product of that filthy Marxist indoctrination. While Prime minister Narendra Modi is putting responsibility on western nations to pay their dues for their past misdeeds, Bollywood is trying to whitewash their crimes in the name of 'globalization. The selection of members in FFI should be closely monitored by nation-loving voices so that this type of reasoning, a symbolical feature of Stockholm Syndrome should not be given for any movie not being selected for Oscars.