Rahul Gandhi – the man-child of the Congress party who follows a destructive, disruptive and dystopic line of politics has been locked out of his Twitter account. His party is outraged. Twitter was supposed to be their friend. It was supposed to be a platform using which Congress would drive Prime Minister Narendra Modi and his government out of power. Twitter was supposed to be the platform that would specifically target right-wing, conservative individuals and suspend them, thereby depriving them of their right to free speech. Twitter was supposed to be a den for liberal propaganda in an India which according to Congress, has taken a fascistic turn.
Everything was going as perceivably planned until Prime Minister Narendra Modi stepped in. In India, a foreign company has never been hounded before. But Twitter dug its own grave by siding with liberals and censoring conservatives for the past many years. It targeted members and leaders of the ruling BJP. It even went on to the extent of locking out former IT Minister Ravi Shankar Prasad from his account for over an hour. Then, it removed the blue-ticks from no less than the accounts of the country's Vice President, Venkaiah Naidu and senior RSS functionaries. By now, PM Modi knew that Twitter is begging for the stick.
Rahul Gandhi and the Congress party have been having it too good for too long now. Across India, the only place where the Congress party, its charlatans and its supporters had a significant presence was on Twitter. On his part, Rahul Gandhi has had stringent action coming his way for quite some time. The man has had some narrow escapes, which he should have never had. Case in point being the Congress' toolkit fiasco, when it was caught red-handed co-opting India's fight against Covid-19 at the height of the destructive second wave.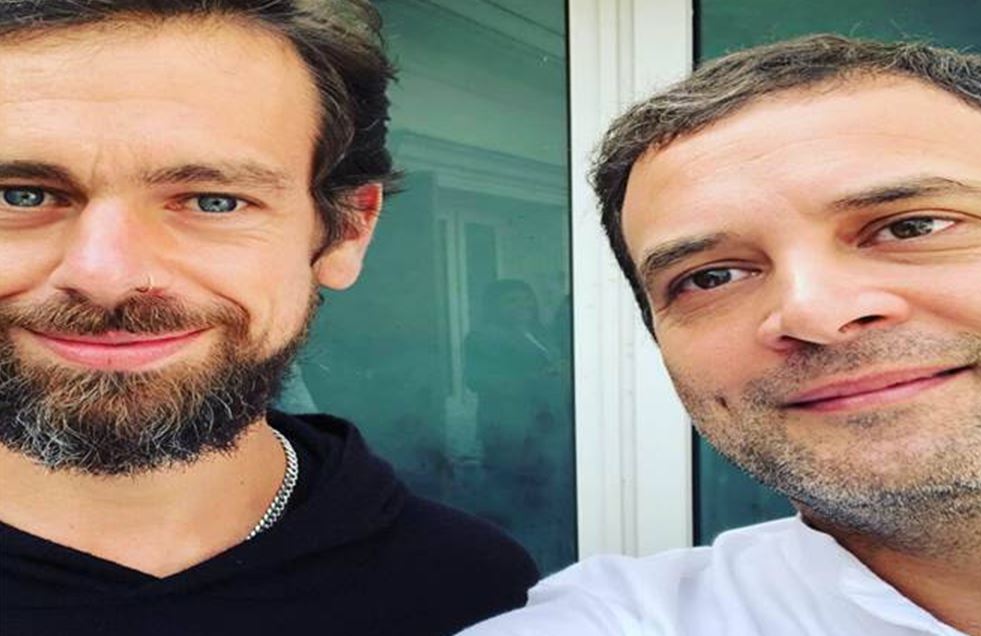 Ever since Prime Minister Narendra Modi has taken decisive steps to reign in Twitter and clip its wings. First among them was the replacement of Ravi Shankar Prasad with a heavyweight technocrat in the form of Ashwini Vaishnaw. By handing him out massive portfolios, PM Modi made it clear that the time of games was now over, and that Twitter better fall in line or face severe consequences. After Ashwini Vaishnaw stepped in, the process of Twitter taming itself began. The message which PM Modi sent was simple – if I can sack my IT Minister for failing to deal with you appropriately, I can bring the world down on you in a matter of moments.
Read More: New IT Minister Ashwini Vaishnaw has his job cut out— kick Twitter first. Everything else next
Twitter is no longer granted an intermediary status in India. As such, it is liable to be prosecuted under relevant sections of the law for any hateful and illegal content posted on its platform. If it hadn't taken action on Rahul Gandhi, another bout of court cases could have been pressed on the company which is already reeling under a plethora of judicial proceedings. Rahul Gandhi doxing and revealing the identity of an alleged rape victim and her family became the last straw. Acting on the complaint of the NCPCR, Twitter was forced to act against Rahul Gandhi – rightfully so.
Rahul Gandhi has been left astounded. The Congress party has no clue what hit them. Liberals suddenly realise that a platform they used for flexing muscles against conservatives and the Modi government is suddenly beginning to abide by Indian laws – having a detrimental effect on their personal and political ambitions. Still, Gandhi has some hope left. Eventually, he will be back, but with bruised credibility, and an understanding that he and his lackeys cannot get too far from Indian law now, even on Twitter.
Rahul Gandhi's sinister agenda to destabilase India and the Modi government has not been given a miss by anyone. Behind the man-child is an evil ideology that seeks to resuscitate the Congress party's stranglehold over India. None of this is possible on PM Modi's watch. With a single strike, PM Modi has killed two birds. Rahul Gandhi's Twitter adventurism is over, and will never be the same again. Twitter's adventurism in India, meanwhile, has been put deep into a grave.