Trinamool Congress (TMC) MP Mimi Chakraborty recently got duped by a man impersonating as an IAS officer and organising a fake COVID-19 vaccination camp. The camp was organised under the name of Kolkata Municipal Corporation (KMC) in the Kasba area of Southern Kolkata. Even though the camp was organised by using KMC's name, neither the Special Commission of KMC nor local councillor Susanta Ghosh was aware of any such vaccination drive. About 200 to 250 people were administered with fake Covishield vaccine, along with Mimi Chakraborty. The mastermind behind the camp was Debanjan Deb and people at the camp were reportedly injected with an antibiotic.
The culprit – Debanjan Deb is no novice. In fact, he appears to be a well-connected and influential personality in Kolkata, with ties to top TMC functionaries and leaders in the city. Photographs of Debanjan Deb hobnobbing with the top leaders of Trinamool Congress are now doing the rounds on social media. The man has been pictured with senior ministers, including mayor Firhad Hakim, Subrata Mukherjee, and others. IMA president Dr Shantanu Sen and Avishek Dalmiya, president of Cricket Association of Bengal, have also been spotted in photos uploaded by Debanjan Deb on social media.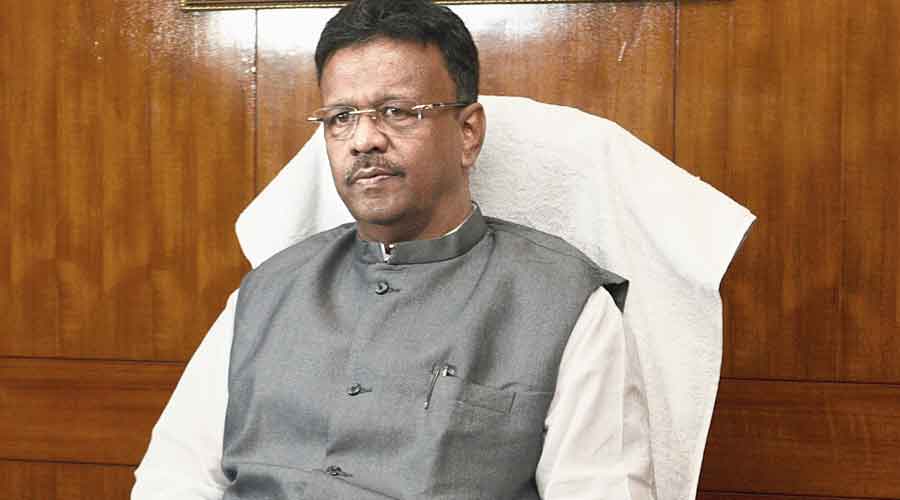 That a man was impersonating a senior IAS officer and running an entire fake vaccination centre in the heart of Kolkata without the slightest knowledge of the top TMC leadership is impossible. Add to that, he has been photographed with multiple senior leaders of the ruling party. Suvendu Adhikari – leader of opposition in the Bengal assembly has meanwhile said that such an exercise of fraud cannot happen without the blessings of the highest offices.
He alleged that Kolkata Mayor Firhad Hakim, Minister Subrata Mukherjee, TMC MP Santanu Sen, TMC MLAs Debasish Kumar, and Lovely Maitra, KMC councillor Baiswanor Chatterjee and others were seen endorsing the activities of Debanjan Deb and that there were photographs of them. BJP MLA Saumitra Khan claimed that TMC MPs and MLAs are involved in this case. "How is the vaccine available in the open market?" Khan asked.
For Debanjan Deb to run a fake vaccination centre in Kolkata during a crisis, and be photographed with top TMC leaders, while duping a sitting TMC MP like Mimi Chakraborty points to one direction – the top leadership in the state was aware of the scam. Deb would have never dared invite Mimi Chakraborty to his fake vaccination centre had he not had the blessings of the state government.
Read More: Ground report: How Mamata's 'khela hobe' call turned into a call for political violence and rapes in West Bengal
This is not the first time that people have been duped in a vaccine drive. As reported by TFI, an ANM (Auxiliary Nurse Midwife) named Niha Khan deputed at Jamalpur urban primary health centre was caught throwing 29 vaccine-loaded syringes in the dustbin. Niha used to insert syringe needle inside the body of the vaccine recipients but took them out without releasing the vaccine.
Reportedly, the in-charge of the Centre, Dr Afreen, was aware of Niha's action but she did not take any action, nor tried to inform her superiors about the incident. After interrogating the entire staff of the primary health centre including Niha and the doctor, the committee submitted its report and recommended termination of Khan and her services.
The Kolkata vaccination scam merits a central agency probe, to ascertain how deep the rot runs in West Bengal.