The infamous Khan Market of New Delhi is once again making news, and this time, because a huge black-marketing nexus has been busted therein. At a time when the nation reels under an unprecedented health crisis, the owners of Khan Market business establishments have been found to be indulging in hoarding of oxygen concentrators and selling them to needy consumers at four times the market price. Khan Chacha – a celebrity eatery in Khan Market was raided on Friday by the Delhi Police and 96 oxygen concentrators were seized from the establishment. Khan Market's Town Hall restaurant was also raided, leading to the seizure of another 9 concentrators.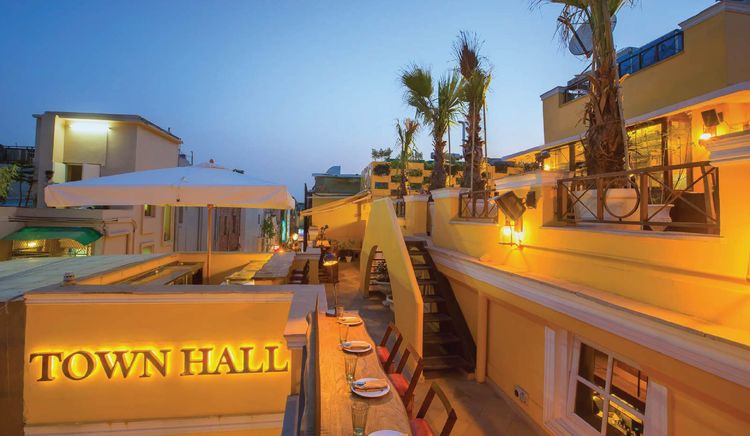 According to Delhi Police, these restaurants are owned by Navneet Kalra, a businessman who also owns Dayal Opticals. "We tried contacting Kalra but his cellphone is switched off and he is absconding. Notices will be served to the management of all the three restaurants to join the investigation and explain their role in the entire hoarding and black-marketing of oxygen concentrators and as to why 96 such concentrators were stored in their restaurant," said deputy commissioner of police (south) Atul Kumar Thakur.
On Wednesday, Delhi Police had seized 387 concentrators from a warehouse operated by Matrix Cellular in Chhatarpur. Nege Ju, a restaurant in Lodhi Colony was also raided, and its manager Hitesh Prakash, besides three other men – Gaurav Singh, Satish Sethi and Vikrant Singh were arrested. All those arrested were employees of Matrix Cellular – a firm that deals in SIM and calling cards and is owned by Gagan Duggal. As per sources quoted by the Indian Express said that while it was Duggal who imported the machines, he allegedly contacted his friend Navneet Kalra and asked him to keep them at his restaurants in Lodhi Road and Khan Market.
So far, Delhi Police has managed to seize 524 oxygen concentrators out of the 650 which were imported by the Duggal-Kalra duo. "During questioning, the accused told the police that they started importing the concentrators in October last year," a senior police officer said. In February, they imported more units from China — at an imported cost of Rs 16,000-Rs 22,000 for each and subsequently sold them at an inflated cost of ₹70,000-₹80,000 per concentrator. The concentrators were collected from the airport after it was claimed that they were being sent to hospitals across the national capital.
Read More: Fearing getting exposed for mismanagement, Kejriwal govt opposes audit of oxygen usage
Importantly, Khan Chacha, Town Hall and Nege & Ju – are all restaurants owned by Navneet Kalra. Deputy Commissioner of Police (south), Atul Kumar Thakur said that buyers were being fooled by fake stickers put on the concentrators. "To portray that the machines were being sold at a fair price, stickers carrying fake maximum retail prices (MRPs) were pasted on them. The concentrators costing about ₹20,000 each were sold for as much as nearly ₹70,000," he said.
Hindustan Times reported that in a separate raid, a Greater Kailash police station team arrested two individuals, Saeed and Muqueem, and seized 3,486 digital thermometers, 10 oxygen concentrators, 263 digital gun thermometers, 684 oximeters and 10 nebulizers, allegedly meant for sale in the black market.
The latest developments reported from the national capital show how the black-market industry is flourishing at a time of national crisis. Truly, the description of Khan Market elites as the 'Khan Market Gang' was not entirely non-contextual.