At a time when Mumbai has temporarily halted the inoculation of the 18-44 age group citing shortage of vaccines, BJP MLA Mihir Kotecha has levelled sensation allegations of vaccination scam. According to the Mulund MLA, a woman received her provisional certificate for vaccination despite not taking her first dose. Kotecha has demanded a city-wise audit to probe such irregularities.
In what can spell further trouble for the embattled Uddhav Thackeray led Maharashtra government, BJP MLA from Mulund, Mihir Kotecha has alleged that a vaccine scam is taking place in the island city.
Kotecha took to Twitter to highlight the "scam" as he said, "A Lady from Mulund got an appointment for her first dose at BMC's Vikhroli centre. She couldn't go, shockingly she received her vaccine certificate in the evening. I demand Municipal Corporation of Greater Mumbai Commissioner conduct a thorough audit of the vaccine."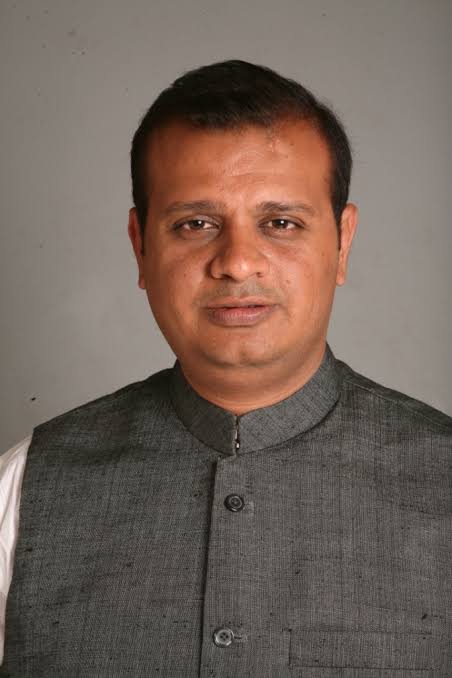 Kotecha further alleged that post his tweet, many people approached him with the same predicament as they also received their vaccination certificate without receiving their first dose.
Kotecha said, "After my tweet, I have received at least 8 to 10 responses from people telling me that they also received vaccine certificates without getting their jabs. This smells like a big vaccine scam, a thorough probe should be done in the matter. Every vaccine administered to Mumbaikars should be audited."
He added, "Any officer of Bombay Municipal Corporation found guilty should be terminated. If I don't get a satisfactory reply from BMC Commissioner within two days, then I will write to Maharashtra Chief Minister and Health Minister."
Last week, the Bombay High Court bench of Justices Kamal Kishore Tated and Nitin Borkar permitted Hyderabad based Bharat Biotech's associated company Biovet Private Limited to take possession of a fully operational and ready-to-use vaccine manufacturing plant on a 12-hectare plot in Pune to produce Covaxin. The decision comes after a lot of tug of war between Biovet and the Maharashtra government as the latter gave one excuse after another to stall the process.
The division bench allowed Biovet's interim application in a petition challenging the Forest Department's decision to disallow them from restarting a manufacturing unit on forest land.
Read More: Uddhav government was trying to suppress Bharat Biotech's Pune facility. The company went to court and won
When Biovet sought the Maha Vikas Aghadi government's approval for the transfer, the deputy conservator of forests (Pune division), allegedly at the behest of CM Uddhav Thackeray, pointed out that it was a reserved forest and the initial 1973 grant itself was bad. Subsequently, Biovet was forced to file a petition in HC challenging the version of the Forest Department.
Kotecha has levelled some serious allegations and it would be in Mumbai's best interests to conduct a thorough audit of its vaccination program.