As the truncated Monsoon session of 18 days begins today, one would have expected that the opposition, with whatever little strength they have in both houses of parliament, will try to corner the Modi government on multiple issues, particularly the economy, CoVID-19 pandemic and their handling of it, Indo-China border standoff, among others. However, as it turns out, the opposition, whose mantle the Congress carries, is good only for social media theatrics. When it comes to real debate in the floor of parliament's houses, the entire opposition quivers at the very thought of facing the government, therefore, deciding to refrain from attending the session.
What is the opposition, if not a handful of senior leaders from various parties not a part of the parliament session? These senior leaders are precisely the ones deciding not to participate fully in parliamentary proceedings this session. Sonia Gandhi and her son, Rahul, are said to have flown off abroad for a routine annual treatment of the former, who is also the interim Congress chief. Rahul Gandhi is accompanying her for the same. Reportedly, the two have delegated the decision-making power to second-tier Congress leaders, to decide upon how the Government is to be cornered during the session, while they conveniently give parliament a miss.
Speaking on the monsoon session of Parliament, Leader of Opposition in Rajya Sabha, Ghulam Nabi Azad on September 13 stated that, "The Parliament session is commencing in a weird situation. There is an atmosphere of fear across the country, as well as the MPs. But the situation is changing across the world and in the nation, and it's important to discuss that." "COVID, India-China are face to face in Ladakh and there is tension, GDP has tumbled, inflation, New Education Policy – there are multiple issues before the House that the citizens of this country would want to hear about and Parliamentarians would like to discuss," he added.
But, Azad's own party senior leaders like P Chidambaram and Dr Manmohan Singh too will not be attending the session, due to health issues. Sharad Pawar, who is in Pune, is not expected to travel to Delhi, while former Prime Minister HD Deve Gowda is said to attend it for a day or so. Trinamool Congress' Lok Sabha floor leader Sudip Bandopadhyay will not come to Delhi but will guide the party's MPs from Kolkata itself.
Two other Lok Sabha MPs from TMC – Sisir Adhikary and Choudhury Mohan Jatua are also said to skip this session. Additionally, two TMC Rajya Sabha MPS also will not be attending the Monsoon session which is set to go on till October 1. Former defence minister AK Antony, 79, may not attend the House daily but may be present on some days. Similarly, Congress leader and former UPA minister Vayalar Ravitoo may not attend the house every day, Hindustan Times reported.
With the senior leadership of the opposition absent from parliament, the Modi government is all set to take up crucial legislative business and pass it through both houses without much hassle. This includes an amendment to the Insolvency and Bankruptcy Code, providing more teeth to the FCRA Act, among others. Being a government with surprises always up to its sleeves, it wouldn't be hyperbole to suggest that ideological legislation could also be taken up for passing through both houses because the opposition has given them a walkover this session.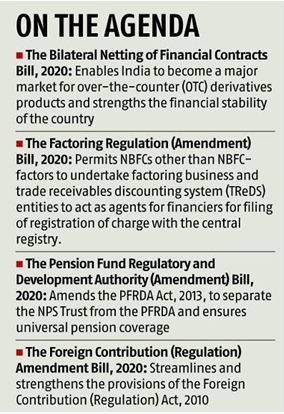 While the opposition satiates itself by running flimsy social media campaigns against the government, when it comes to debating with it in Parliament, many senior leaders find an easy way out to save themselves the embarrassment of getting exposed by the BJP. It was expected that the opposition would mirror its social media ire against the government in Parliament too. However, party minions have now been given that responsibility. This shows how the fear of Prime Minister Modi is alive and kicking among the opposition ranks.