India, the largest democracy in the world, and Japan, the richest democracy in Asia are "made for each other" partners of the 21st century. "India's buoyant economy, young population, and large market combine well with Japan's technological prowess, manufacturing skills, and financial resources to create a win-win situation for both the countries," said former Prime Minister Manmohan Singh in India-Japan bilateral summit in Japan in 2010.
However, like in most of the other matters, the Manmohan Singh government had a vision but it failed in the implementation. For the implementation of the grand vision, one needs efficient, charismatic, and popular leaders like PM Modi. Ever since the Modi government came to power, the Indo-Japanese cooperation has grown exponentially in every sector ranging from defense to economy.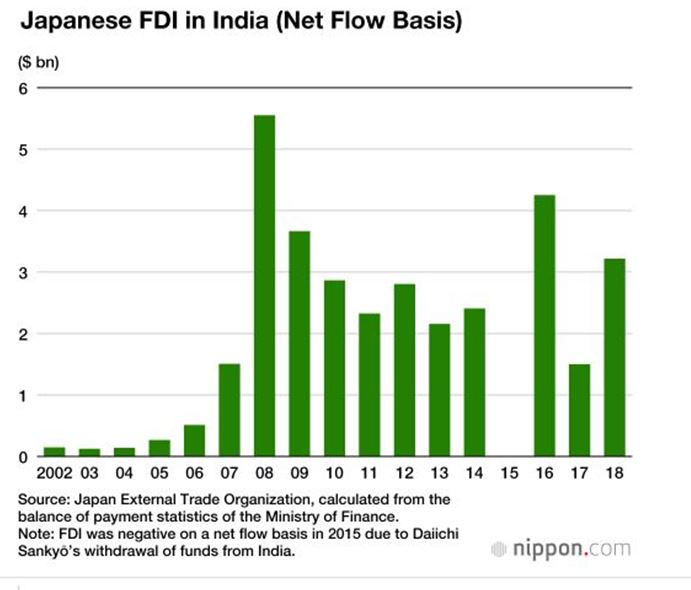 The best thing about Indo-Japan ties is that their strengths and weaknesses are complementary. Japan has the oldest population in the world while India has the youngest demography in the world among large countries. Human resources are scarce in Japan and labor is very costly while in India there is an abundance of human resources and cheap labor is also available.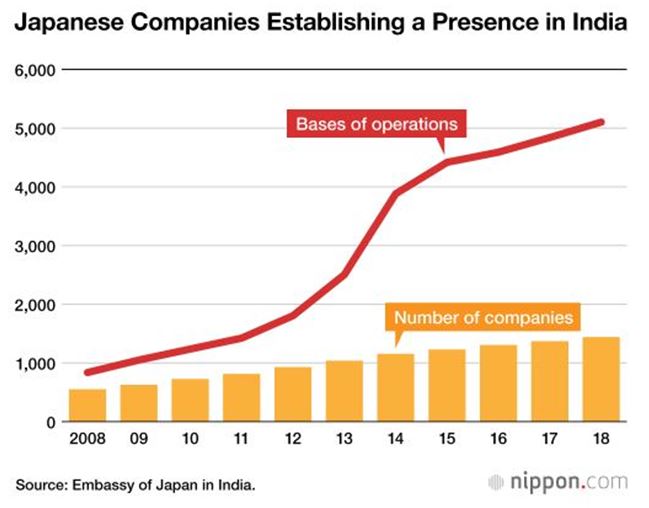 Japan has technical strengths and manufacturing capacities and India has a large market to consume those goods and services. Japan is capital-rich and resource-scarce while we are resource-rich and capital scarce. Japan has soft power and India has the second-largest standing army and is among the most powerful countries in the world militarily.
So, the relationship between India and Japan is vital for the world and it will, certainly, decide the future of the Indo-Pacific. Coming together, India and Japan can save Southeast Countries and Indo-Pacific naval region from the evil eyes of China. Indo-Japan ties are the most essential element of "free and open Indo-Pacific" said former Japanese Prime Minister Shinzo Abe who played an important role in bringing the countries together.
Both countries have taken economic cooperation to the next level in the last few years and have started integrating their militaries. Recently they signed a logistics sharing agreement, formally known as the Acquisition and Cross Servicing Agreement (ACSA), which means their militaries can utilize each other's logistics.
India and Japan are ready to take on China in the Indo-Pacific region as well as Russia's far east. According to a report in DNA, India's External Affairs Minister Dr S Jaishankar has called for expansion of the India-Japan partnership for projects in a third country to Russia's far east and Pacific island countries.
India is a big investor in Russia's Far East as last year, PM Modi after visiting Vladivostok had extended a $1 billion line of credit to Russia for the development of its Far East region. New Delhi is simultaneously looking to develop a sea route linking India's Chennai with the Russian Far East city of Vladivostok that will pass through the South China Sea, securing the Russian Far East territory and at the same time needling China.
Together, India and Japan can convince Russia that they will help a sanctions-ridden Russian economy to cut dependence on China. Currently, the proposal is only at a conceptual stage but the offer to work on joint investments and projects with India and Japan would be too tempting as an offer for the Russian President Vladimir Putin to reject.
Similarly, for Southeast Asia, India can provide the naval capabilities to smaller countries to take on China. Countries like the Philippines and Vietnam have already invited India for joint exercises in the South China Sea. But, military capabilities are not enough and as these countries purge the Chinese investment from various sectors- like Myanmar, Thailand, and Indonesia have already started doing- a capital-rich country like Japan will be required to provide an alternative to Chinese investment.
So, the Indo-China relations will not help India and Japan, but to Southeast Asia as well as Russia. A healthy relationship between the two countries will ensure "free Indo-Pacific" and end the growing Chinese influence.