The Economic Survey published this year ahead of the Union Budget makes a strong case of labour reforms in the country. "Deregulating labor law restrictions can create significantly more jobs, as seen by the recent changes in Rajasthan when compared to the rest of the states," reads the third chapter of Economic Survey.
Chief Economic Adviser (CEA) Krishnamurthy Subramanian has again made a case for labour reforms during an interaction with reporters in Indian School of Business where he was a professor before joining the government. "I think there are four-five labour reforms that Rajasthan did. And what we are saying is that by doing the labour reforms, Rajasthan was able to increase number of firms of above 100 employees. It has increased the output of the factories and also number of workers and factories as well," said CEA. He presented Rajasthan as an ideal model for the states to carry out labour reforms.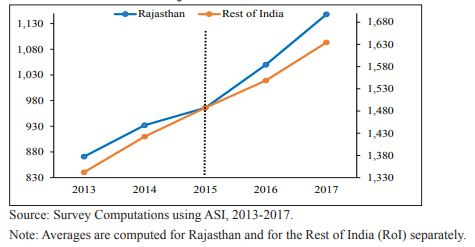 The labor reforms in Rajasthan were introduced under BJP chief minister Vasundhara Raje. The states amended the Industrial Dispute Act, 1947, the Factories Act, 1948, the Contract Labour (Regulation & Abolition) Act, 1970 and the Apprentices Act, 1961 to make labor laws more market-friendly. "No major labour reforms were initiated by the states from 2007 to 2014. In 2014, Rajasthan was the first State that introduced labour reforms in the major Acts. Thereafter many States followed on the path of Rajasthan," reads the Economic Survey.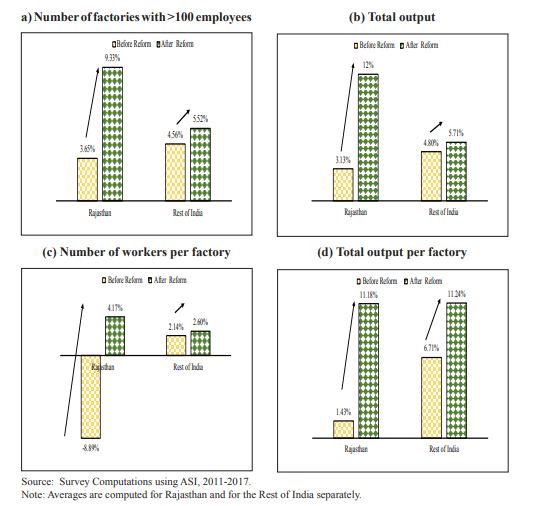 The labour reform that should be implemented by the government is labor laws. The country has 37 central laws and six amendments to regulate labour. The economic discourse in the country has been dominated by Marxist since the independence and therefore 'labour' is given priority over 'capital'. The successive governments brought different labour laws for different sectors (separate regulatory laws for newspaper employees, journalists, cinema workers) to give a sense of entitlement to certain sectors. There are 1,200 minimum wages related to 429 types of scheduled employments. The government needs to unify the labour laws and compress them into safety financial remuneration aspects.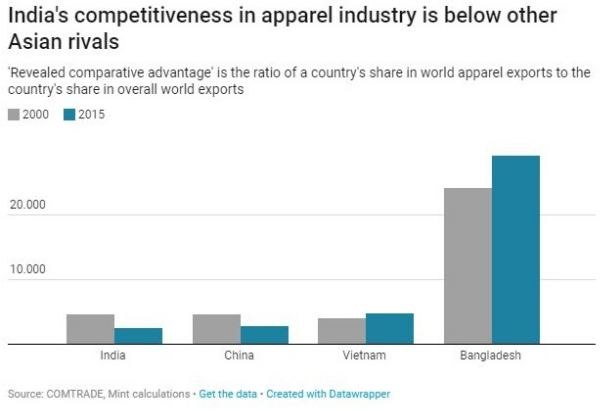 Since India's liberalization more than a quarter-century ago, India's share in global exports in labour-intensive sectors such as textile and footwear has declined even as smaller economies such as Bangladesh and Vietnam have seen their market-share rise sharply. India's apparel exports accounted for only 4% of the USA's overall apparel imports in 2015, while Vietnam, Bangladesh, and China accounted for 12%, 6% and 37% market shares respectively.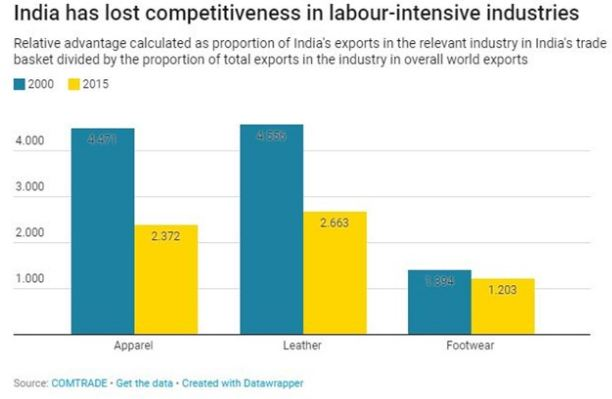 As wages increase in China has limited its expansion in world markets for labour-intensive products in recent years, other Asian peers such as Bangladesh and Vietnam gained relatively more compared with India. When it comes to apparel and leather exports, Bangladesh and Vietnam have been far more competitive, compared with India.
"Deregulating labour law restrictions can create significantly more jobs, as seen by the recent changes in Rajasthan when compared to the rest of the States," said the Economic Survey.
So, the message is very clear, if India pushes for labour and market reforms to improve its competitiveness then it will be able to reap benefits from the decline of China as an export powerhouse. But if it does not go for quick reforms then the countries with surplus labour and low wages like Bangladesh, Vietnam, and Pakistan will grab the chance. It is important for India to go for reforms and opposition parties like Congress (It opposed the previous labour-reform law introduced by the government) should support the government on these matters of national interest.