In modern Indian lexicon, Dalit is a much used but less understood word, similar to 'reform'. The word is used in English and Hindi media to represent what is classified as Scheduled Castes in the constitution. Since Gayatri Chakravorty published her much celebrated work 'Can the subaltern speak?' in 1998, the Indian intellectual discourse has flooded with the discourse on rights of minorities and oppressed.
 When a Cornell University educated ivory tower academic asks whether the marginalized section of society could 'raise their voice', it is rather hard to believe whether they actually know about the conditions they are speaking about or simply their aim is 'personal recognition' in global left liberal academia. The plethora of works published on 'oppressed section of the society' by 'privileged left liberal intellectuals' like Chakravorty is distant from their sad reality.
The left-liberal establishment of the country has monopolized the discourse on Dalit. This 'representative voice of the marginalized', as they like to believe, is removed from the reality. To borrow a favorite term of this particular group, they simply lack the 'lived experiences' essential for understanding. Their work is often based on the previous literature published on the topic and some 'personal imagination and theoretical construct' but never on ground reports and empirical evidence.
The leftist academicians and journalists view Dalit as a single identity and expect them to behave, vote, and live in a similar manner. However, the reality is completely different. The country has more than 1,200 Scheduled Castes with Karnataka alone having more than 100 and Tamil Nadu having 76, as per the ministry website.
The entire electoral strategy of BJP in 2014 general election in Uttar Pradesh was based on unity of Non-Jatav Dalits and Non-Yadav OBCs. But the left liberal elites, from a position of privilege, are not able to differentiate between Dalits and paint every one of them with the same broad stroke.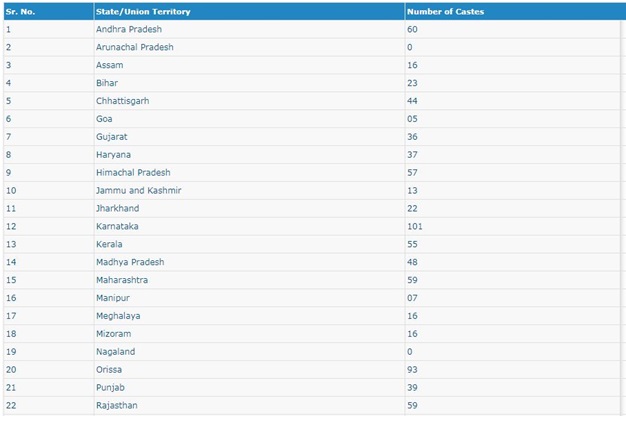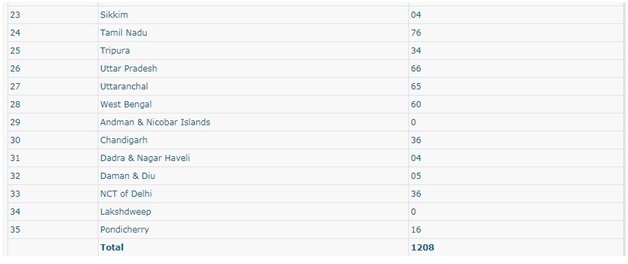 Scheduled Castes by States in 2008
Therefore, continuing their ignorance, they expect the Dalits to vote for BSP in Uttar Pradesh, Communists in West Bengal, DMK in Tamil Nadu, and Congress in Punjab so on and so forth. In the view of leftists' academicians, Dalits would never vote for BJP, a 'Brahmin-Bania' party in their 'theoretical construct'. According to them, BJP is an anti-Dalit party and they 'should and would' not vote for the party.
Another popular perception among leftists is that Dalits are not concerned about Nationalism, development, and social welfare. All they care about is their caste allegiances and they would vote for the leaders of respective castes and not on 'national issues'. The other popular assumption is that Dalits are not concerned about Hindutva and Hindu nationalism is seen as purely upper caste construct. 
All these assumptions about Dalits, BJP and their interaction have forced the leftist academics to predict wrong electoral outcomes for BJP in every election, at least in the Modi era.
As per Lokniti-CSDS electoral survey, the preference for BJP among Dalits has increased exponentially in the last decade, especially since the emergence of PM Modi. In 2004, only 14 percent of Dalits voted for BJP while the percentage increased to 24.5 percent in 2014. In the last general election, the vote percentage increased by 10 points to 34 percent.
In SC dominated areas, BJP won 41 percent of seats compared to 28 percent by UPA, a 13 percent lead. In West Bengal, state earlier dominated by Communist parties and TMC, BJP emerged as the first choice for Dalits. The party won 57 percent of the constituencies dominated by SC population.
The mainstream media construct that BJP and Dalits are incompatible stands no ground on empirical data. In 2019, when it became very visible that Dalit vote is shifting towards to BJP, the left-liberal establishment and self-proclaimed Dalit rights activist completely lost it.
The BJP is inherently anti-Dalit. It is but natural for the BJP Govt led by Mr Bisht to have no intention of safeguarding Dalits in UP. https://t.co/nZUNOHeV3m

— Congress (@INCIndia) May 2, 2018
In the above tweet, Congress says that BJP is inherently anti-Dalit while the fact remains that the saffron party had double digit lead in terms of Dalit votes in 2019 general election. 
Growing anger against Ramdas Athavale in dalit community. https://t.co/o653uu8BYa

— nikhil wagle (@waglenikhil) April 9, 2018
Nikhil Wagle, a left-liberal journalist claims that Dalit community is not happy with Ramdas Athawale, a Dalit leader from Republic Party of India (A) who joined National Democratic Alliance.
Dalits going to Hindu Temple and offering prayers with coconut is like nurturing own opresser. It's like Dalit saying in prayer, "hey bhagwan 5000 se aap hamara soshan karwa rahe ho aur chahta hoon aur karte raho"

Dalits who claims to be Hindu are like animals with no brain.

— Prashant Jagdish Kanojia (@PJkanojia) June 5, 2019
Prashant Kanojia, a self-proclaimed Dalit activist abuses the community and calls the Dalits who embrace Hinduism 'animals with no brains'. 
Despite all the misinformation and propaganda by social justice warriors, Dalit activists, and left-liberal establishment, it became very evident in 2019 general election that Dalits are increasingly embracing BJP and Hinduism.
They are as much ardent supporter of Nationalism, Hindutva, and development as any other caste of the country. The social welfare schemes of Modi government like Ujjawala, PM Awas Yojna, electricity connection benefited Dalits the most. And this is the reason that Dalits shed the caste allegiances and voted for BJP. The left academia, however, has still not been able to digest this fact since this does not fit in their 'theoretical construct'.