A great geopolitical game is underway in the Afghanistan-Pakistan region. The contestants are India, Pakistan, Afghanistan, Iran, and China. The battlefield is the Balochistan region having coastline in the Arabian Sea. The major portion of Balochistan region is shared between Pakistan, Iran and Afghanistan with Pakistan having largest share of land and coastline. China and India both seek to take the region under their influence due to its geopolitical importance in trade. India started developing Chabahar port in Iranian Balochistan while China started working on Gwadar port in Pakistan's Balochistan. The Iran-Afghanistan-India alliance in the region is being led by India while dragon leads the China-Pakistan alliance.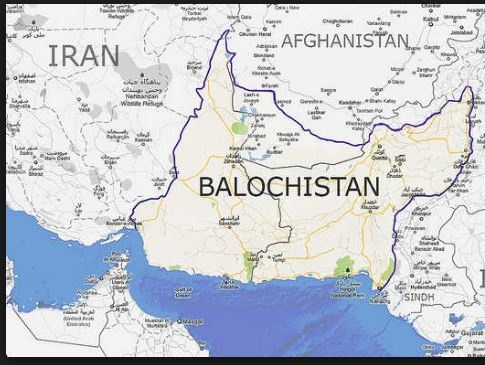 India has taken the first-mover advantage in the region after it took over Chabahar port in December last year. "The Government of India took over the operations of a part of Shahid Beheshti Port, Chabahar, in Iran during the Chabahar Trilateral Agreement meeting held there on December 24, 2018," said the shipping ministry in a statement. With the opening of Chabahar port, Afghanistan will no longer be dependent on Karachi port for exports and imports. This will end Pakistani leverage over Afghanistan. 
The geographical location of the port is such that it will open up road connectivity for India up to Afghanistan. From Chabahar, the Iranian roads lead up to Zaranj in Afghanistan. India already has constructed the Zaranj-Delaram road in 2009 and this road further leads to Afghanistan's Garland Highway. With the help of these road networks, India can get access to four major Afghanistani cities- Herat, Kandahar, Kabul and Mazar-e-Sharif.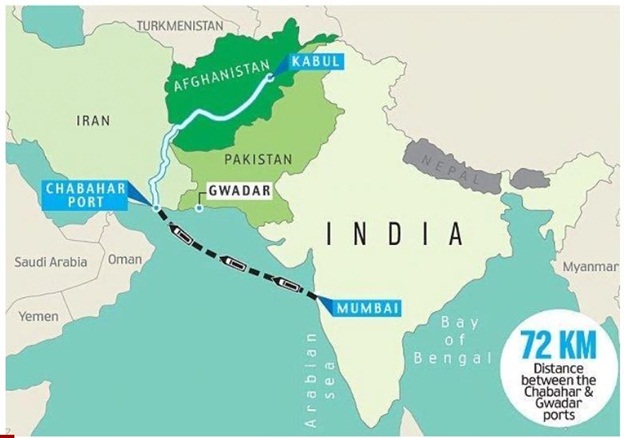 Afghanistan is shifting its trade activity to Chabahar and as the result of that the bilateral trade between Afghanistan and Pakistan has come down from 5 billion dollars to 1.5 billion dollars in last year. "We have lost a captive market," said Ahmed Rasheed, a prominent policy analyst of Pakistan at a seminar titled "Crisis or Peace: Pakistan, India and Afghanistan", organized by Institute of Policy Reforms (IPR) in wake of recent India Pakistan episode.
India has taken over the fully operational Chabahar port in just four years after its development began in May 2015. On the other hand, China is still developing the Gwadar port which is less than 100 kilometres away and opens into the Arabian Sea. The second phase of Gwadar port is being developed under China Pakistan economic corridor (CPEC) project. However, the project is stuck due to many problems including cost renegotiations after Imran Khan came at the helm of affairs. The Pakistani Senate has expressed concerns over slow pace of the project. It was crucial for India to have control of Chabahar port to counter the presence of China in Gwadar. Also, India has been getting US' assistance to counter China. Given the strategic importance of the port, US exempted India from the sanctions it has imposed on Iran.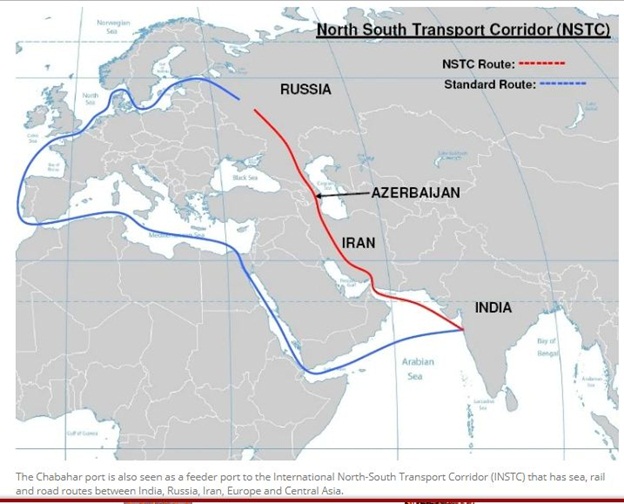 The Chabahar port is also crucial as it will, under the International North-South Transport Corridor, provide for an alternative route for India to access Central Asian Countries and even Moscow and Europe through the Caspian Sea slashing time and costs by about 40 per cent. The control of fully operational Chabahar port is a major victory for India's foreign policy in the region which had earlier been reduced to a stagnated version of itself. Pakistan and China remain apprehensive over India's first-mover advantage in the region. As pointed out by defense analysts from Pakistan, opening of Chabahar port before Gwadar is big strategic advantage for India.