5 Best New York Destinations: New York City may be home to thousands of restaurants, events, and cafes, but out-of-town guests can't visit all of them in a long weekend.
When you've got friends visiting, you want to take them to the most impressive places that they will remember long after they've left the busy streets of Manhattan or the brownstone-lined streets of Brooklyn. Whether it's your parents visiting or childhood friends, here are some of the best 5 New York Destinations and most impressive food and entertainment venues that your friends from out of town will instantly fall in love with.
5 New York Destinations That Will Impress YOU
1.   Big Deal Casino, Times Square
When you're on holiday, you can often feel like the luckiest person alive, so why not put this luck to the test in one of the largest casinos in the city? Big Deal Casino provides guests with the ultimate experience for guests. Here, you can sit down and soak up the ambiance of the venue, and place a few bets while you're at it.
Playing casino games can be fun, especially for those who may have gotten used to playing casino games on an online poker site or other gambling platforms with various offers. When you have the virtual experience, utilizing it in real life can be both challenging and more immersive.
Like the online platforms, physical casinos also offer their novice players to sign up for poker classes if they want to brush up on their skills, or they can just enjoy the constant stream of entertainment that will keep them on their toes in between games. Whether it's your first time in a casino or your hundredth, you can beat a casino in the city that never sleeps.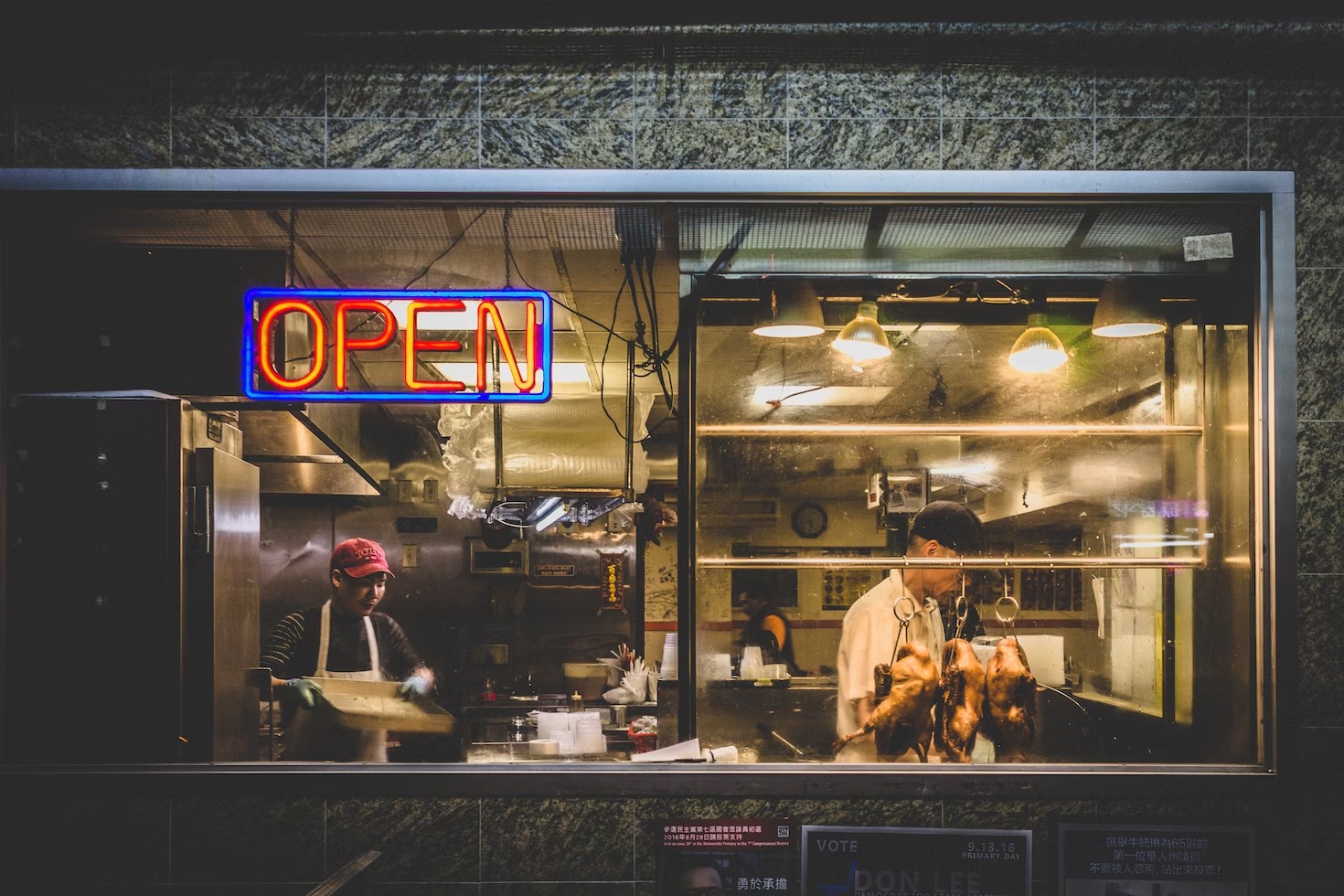 2.   Carbone, Multiple Locations
If you are looking for a restaurant that your guests already know, chances are they've heard of Carbone already. With their pasta sauces being a staple in grocery stores nationwide, we'd be more surprised if they weren't aware of this iconic Italian spot.
With multiple locations dotted across the city, this restaurant is a little pricey compared to other top Italian restaurants in NYC you may already frequent, but the extra dollars you pay are well-spent on their tasty dishes.
Dishes on the Carbone menu cover your traditional Italian pasta dishes, with some fish and meat dishes in there that are just as delicious to sink your teeth into. If you can't settle on one dish, we'd recommend ordering a couple of plates for the table and eating everything "family style".
3.   Jacobs Pickle, Upper West Side
If you ask a New Yorker where you can find the best macaroni cheese, chances are they are going to point you in the direction of Jacob's Pickle.
A modern American restaurant that is famous for its pickle obsession, Jacob's Pickle has a wide menu of classic American dishes, but it's the macaroni cheese that they are most famous for. With a healthy amount of cheese, baked until it's molten hot with perfectly cooked pasta underneath, this dish could not go wrong.
Eat it plain, or add some of their famous buffalo sauce to the mix if you want to add a little bit of a kick to your dish – whatever way you have it, you can be sure it's going to be a meal that your guests remember for a long time. While you're there, don't forget to order a range of pickles for the table, after all, it's what the restaurant is named for!
4.   Le Baratin, West Village
Have you ever been to a French restaurant where everyone gets up and dances at the table at the end of the night? Well, visit Le Baratin in the West Village and you'll be able to experience all of the fun for yourself.
This cozy French restaurant may not look like a party spot when you first walk in, with a sophisticated menu of classic dishes like Coq Au Vin, moules, and escargots, but once it gets to a little later in the evening the entire vibe of this food destination will change.
Before long, you'll find yourself having drinks, standing up on the tables, and dancing the night away. This is a great spot to bring out-of-town guests as it's something they will never expect but will give them memories that will be hard to forget any time soon
5.   Bad Roman, Columbus Circle
The final restaurant has recently opened in Columbus Circle, right on the southwest tip of Central Park, making it a great location to visit after a touristy day or before one of the many Tony-award-nominated Broadway shows. Housed within a shopping center, this new restaurant has already made a name for itself across social media for its innovative dishes and flavourful meals.
The interior of this restaurant will have anyone pulling out their phone to take a picture for social media, which is reason enough for people to bring their visiting guests for a visit. Aside from that, the food is also exceptional regardless of the dish you choose to order.
With a mixture of pasta, salad, and meat dishes, Bad Roman also has a raw bar where you can get your favorite oysters or a shrimp cocktail. The menu has something for everyone, which makes it perfect for guests who want to experience a luxurious NYC eatery for themselves.
Also Read: These are the 10 Best Historical places to visit in the World