If there is one success story under the Modi government which is conceivable for both the general public and intelligentsia, then it is UPI. It has single-handedly driven the success of India's fintech story. Now, it is going to have its impact on remittances coming to India.
UPI for NRI
National Payments Corporation of India (NPCI) has given its assent to UPI for Non-resident Indians (NRIs). Now, it will be possible for people of Indian origin to send their money in India through UPI. Accounts classified as Non Resident External (NRE) or Non Resident Ordinary (NRO) accounts will be using this facility. NRE is used to park foreign earnings in India while NRO is used to park Indian earnings in Indian banks.
Now, NRIs will connect their foreign phone numbers to their UPI connected bank accounts and use it to transfer money. Initially, the facility has been provided to NRIs operating from 10 countries namely United States, United Kingdom, Singapore, Canada, Australia, Oman, Qatar, UAE, Saudi Arabia and Hong Kong. The facility is expected to be rolled out in April. Till then, NPCI is checking compliances regarding anti-money laundering and combating of financing of terrorism.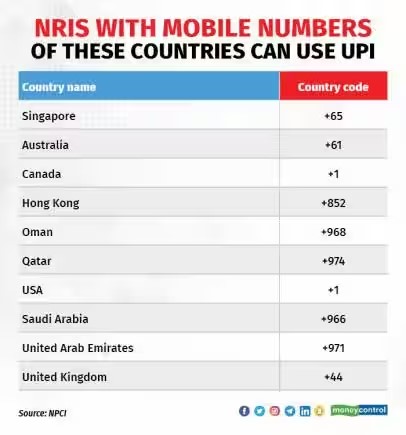 Also read: Modi government puts its weight behind RuPay and UPI to bid farewell to Mastercard and Visa
NRIs and remittances
The move is mainly aimed towards increasing liquidity in the Indian economy. Currently, a large chunk of Indians is earning abroad and sending money to their family members. According to the Ministry of External Affairs, there are more than 3.2 crore overseas Indians. Unofficial numbers must be greater than that. The very fact that more than 3.2 crore choose to give information to the Indian government is testament to the fact that they have not ditched their country.
It is quite reflected in the remittance numbers too. Indians have been more prolific than any other countrymen to send their incomes back home. Between 1995 and 2022, India topped the remittance receiver chart for 23 years. The gap between India and the second biggest recipient of remittance, keeps growing. The World Bank said that in 2021, India received remittances worth $89.4 billion. IT was nearly 3 per cent of our GDP. Though official figures are not yet out, the number is set to touch well above $100 billion in 2022. With this India will become the first country to get to that mark.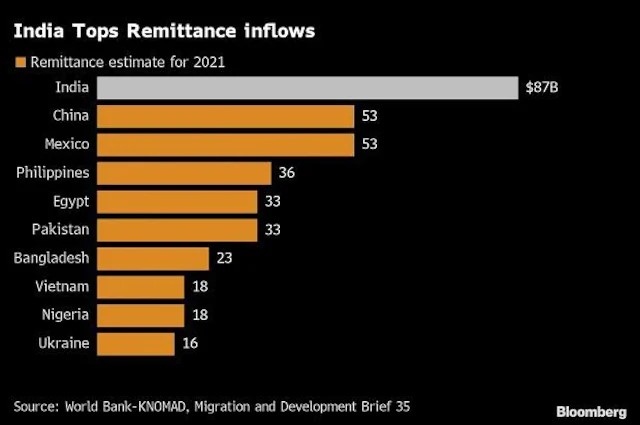 Significance of UPI for remittances
But there is a problem with it. The problem is that it costs too much. For every $100 they send, their family members get only $93.5. Moreover, a substantive chunk of people who send their remittances are daily wage labourers in the Arab world. Their mediators end up eating a good pie of their foreign earnings. Between 2016 and 2021, 28 per cent of India's remittance came from Saudi Arabia, UAE Kuwait, Oman, and Qatar. Though, it is almost half in percentage terms compared to previous years, it still calls for reformatory change in the transaction process.
One more reason the necessity for that change emerged is because America is quickly becoming the key source of remittances. RBI figures tell us that last year, 23.4 per cent of our remittances came from the USA. It is 30 per cent above that of second position UAE. Nearly 45 lakh overseas Indians are there in the USA. On an average Indian households earn 70 per cent more than the average American one.
Apart from the US and Gulf world, the UK and Singapore are other major contributors of remittances to India. In fact, USA, UAE, Singapore and the UK together account for 54 per cent of total remittances inflow to India. Government's far-sightedness can be observed from the fact that all 4 countries are in the latest scheme. Rest 6 countries are also among top 12 sources of remittance for India.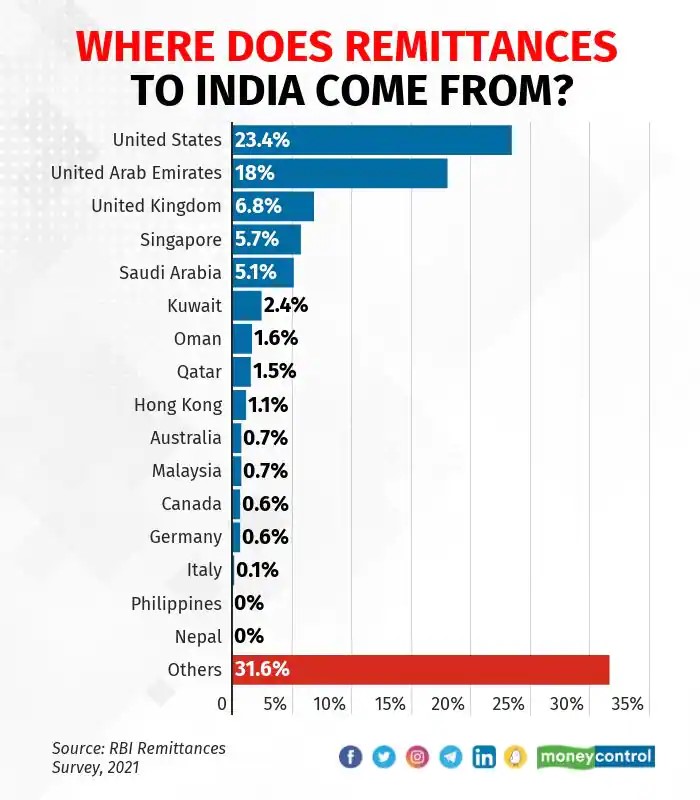 Allowing UPI will bring down the cost of transfer, resulting in an increase in total value of money. Apart from getting global recognition for UPI, the word of mouth will make it easy for further acceptance of Indian fintech products.
Support TFI:
Support us to strengthen the 'Right' ideology of cultural nationalism by purchasing the best quality garments from TFI-STORE.COM
Also Watch: