There was a time when Cinema was said to be the mirror of society. The contemporary changes in society were reflected in the storylines of movies. The stories were based on societal norms. Things shown in the movie were somewhat pragmatic like landlords in the role of villains giving hardships to poor farmers. While everything was not right back then either, it was way better than the majority of the cinema of the past two decades.
The directors like Karan Johar who live in their ivory towers have completely taken the purpose of cinema for a toss. Their whims and fancies completely diminished the aura of Bollywood. Movies started portraying unfounded la la-land romance, utopian schools, colleges and mafia/gangster glorification. All these were spiced up with Hinduphobia as the main central theme to please their masters and get their source of income running.
Apparently, a new Hinduphobic movie, Shamshera is around the corner. From the character arc and dress-up of the villain Shuddh Singh to recent statements by star casts, all prove that Bollywood will never learn its lesson. It will keep on indulging in activities that hurt the sentiments of the Hindu community.
Read More: Sanjay Dutt has played the most irritating and over-the-top characters in the last 5 years
Hatred for Hindu attire Dhoti
While promoting the movie Shamshera, actor Ranbir Kapoor exposed the inside of the Bollywood celebs and their line of thinking. In a way, he accepted that there is minimal or no acceptance of the attire, traditions and customs of Hindus. He made these revelations in reply to a question as to why he had not done any period film in his 15 years of cinematic career.
Read More: Boycott Bollywood actually works. Here is how?
He remembered the advice given by his father which was to never do a movie that requires him to wear a dhoti. According to his father Rishi Kapoor, such a movie will not work and will not reap monetary benefits.
He said, "My father told me never to do a film that requires you to wear a dhoti because it doesn't work. Always do commercial films."
Read More: "Astron ka Sikander" and more – Brahmastra Trailer has the makings of a colossal disaster
Why does the villain have to be Hindu?
The Ranbir Kapoor starrer Shamshera is a period film in which the actor is playing a double role. His co-actors include Vani Kapoor and Sanjay Dutt. In the trailer, Sanjay Dutt is portraying the role of villain Shuddh Singh. Daroga Shuddh Singh is a tilakdhari, Shikhadhari character.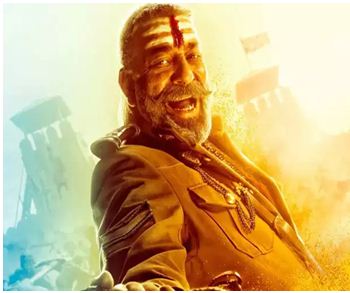 Through him, Bollywood has yet again demeaned the rituals and traditions of the Hindu community. As the question arises why do the villains in Bollywood movies have to be Hindu Godmen who does inhuman atrocities while performing Puja and other such picturisation depicting Hindus as evils.
In many historic and reality-based movies, the names of the protagonist, antagonist and several key characters are changed to suit only one narrative. This is an open secret now as to why such adulteration with names is done in the movies yet the Bollywood never shuns this pathetic behaviour after repeated backlash.
Read More: The 100 Crore Flops – Welcome to Bollywood
Advice should not be adharmic
Another thing to note, why only advise against Hindu attire? Wearing a dhoti has been a tradition in many Hindu families and is a matter of pride.
To typecast or speak against the use of Dhotis, what does Bollywood want to say?
Why is there no outrage/advice on villain glorification, objectification of women, normalising and giving shields to drug use like the one in Sanju? Does no one advise them to stop eulogising gangsters and drug use?
Read More: Amazon's unconditional apology over Tandav is the beginning of the end of OTT apps' Hinduphobia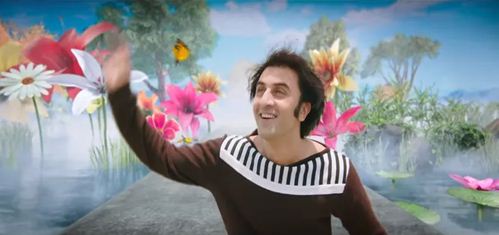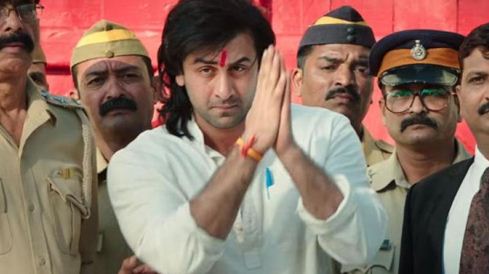 Keeping the acting, direction and other things aside, the matter of fact is that the Ranbir Kapoor starrer Sanju had only one purpose which was to clean the image of Sanjay Dutt. Giving obnoxious reasons for all of his criminal and immoral activities, objectifying women and showing him as the stud was the only theme of the movie and other than peddling this agenda had nothing constructive to offer to the general masses. Even in terms of entertainment quotient, it has been left far behind regional and other content-driven cinema that promotes Hindu traditions and religion. It is high time that Bollywood shuns its Hinduphobia and stops peddling unfounded stories. Otherwise, the entertainment industry will face oblivion if it doesn't shun its Hinduphobic ways.
Support TFI:
Support us to strengthen the 'Right' ideology of cultural nationalism by purchasing the best quality garments from TFI-STORE.COM
Also Watch: