Veteran Congress leader and former union minority affairs minister Rahman Khan shocked the nation when he deviated from his party's traditional approach towards the treatment of Muslims and raised questions about their minority status in the country.
Muslims, not a minority-Rahman Khan
Speaking to the reporters, Ex-Deputy Chairman of Rajya Sabha pointed out the dichotomy between numerical strength and minority status of Muslims. "There are about 20 to 22 crore Muslims in the country; according to me, they are not minorities. How can 22 crores be a minority? We have been giving such a colour," Khan said. Khan abridged the nation about his book 'Indian Muslims: The Way Forward' in which he has asked Muslims to contribute towards nation-building. The veteran leader criticised both political parties as well as the Muslim community for engaging in appeasement policies through doles, he said," "We have to contribute to society. We should be the givers and give to society, become good citizens. Instead of asking from the government, we should give to society,".
Rahman warns parties about utilising Muslims as a vote bank
Further, Mr Khan launched a castigating attack on those who claim that Muslims are their vote bank. Citing constitutional protection to Muslims, Khan said, "The Constitution protects all the citizens. The Constitution is our protector, not any political party, no party can claim Muslims are with it.". When asked about JD(s) and Congress fighting to get Muslim votes in the upcoming by-elections in Hangal and Sindgi in Karnataka, he said that it was an insult to the community if they are used like that. "Don't minorities have knowledge of who to vote for and whom not to? Are minorities usable?" asked Rahman.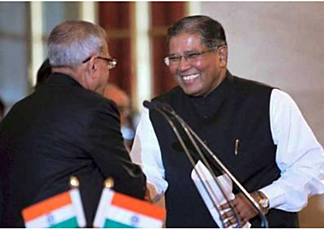 Rahman was quick to underline the constitutional provision under Articles 14, 15, and 16 which provides for the government to take steps towards the upliftment of the backward communities. He further added that no party is doing any favour to Muslims, the parties are just fulfilling their constitutionally defined roles.
Muslims Appeasement- post-independence fabricated crisis
For the last 70 years, most of the political parties in India have thrived on using Muslims as a vote-bank community. The parties have mainly relied on making Muslims dependent on them by promising different freebies like Haj subsidy, welfare schemes like funding of Maulvis' salaries, etc. As earlier reported by the TFI, the minority appeasement in the country has gone to such an extent that politicians have been found shedding tears on the encounters of terrorists, simply because he/she belonged to Muslim community. Furthermore, a few politicians are ready to bring in Muslim immigrants from neighbouring countries to garner power.
Read more: Bengal Vs Assam: How Didi settled illegal Muslim immigrants in Bengal Vs How Sonowal govt settled tribals in Assam
Rahman's statement comes as a breath of fresh air for the people who are tired of political discourse, which presents every Muslim as a victim. It's true that the constitution provides for protection to vulnerable communities who are at the risk of getting subdued by the majority of the country. But, politicians have taken unfair advantage of this provision by putting the Muslim community under duress for the longest possible time.
Read more: 'Can't secular leaders show a little Muslim love?,' Mamata gets notice for Muslim appeasement statement
For a country like India whose, civilisational values uphold Sanatani traditions, special constitutional provisions for minorities feel like the non-recognition of those traditions. It's that time in the evolution of our country where Muslim appeasement needs to stop and efforts should be put in for modernising the community which is still being ruled by a constricted version of a 1300-year-old book.