After India's independence, successive governments have launched a multitude of schemes to solve the problems which have mired Indian farmers for decades, but the benefits of the scheme have rarely reached those farmers for whom they were designed. Now, with the advent of the WANI scheme along with projects like BHARATNET, introduced by the Modi government, India is set to maintain a separate and transparent record of farmers.
Farmers to be formalised
The Indian government has started generating 12-digit unique IDs for farmers, which will help them in seamlessly availing all farm-related facilities provided by the government. The 12-digit unique id number will be made after collating data from schemes like PM-Kisan, Soil Health Card, and PM Fasal Bima Yojana and will be linked with land records. Vivek Aggarwal, Additional Secretary, Agriculture, and Farmers' Welfare said- "The intent is to create a unified farmer service interface. The unique ID will enable them to seamlessly avail various Government schemes and credit facilities, and help the Centre and state governments in better planning of procurement operations".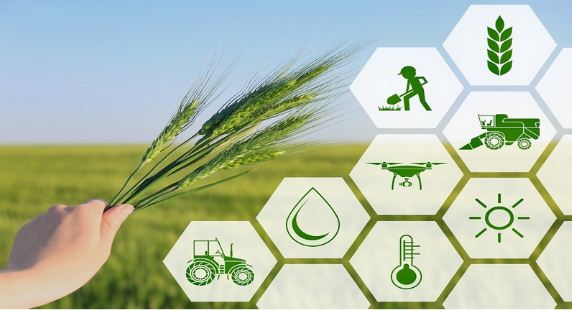 The government will be launching the database after 8 Crores unique ids are generated. "So far, the database has been prepared for 11 states, including Madhya Pradesh, Uttar Pradesh, Rajasthan, and Andhra Pradesh. The remaining states, including Telangana, Kerala, and Punjab, will be covered in the coming months," said Aggarwal. Elaborating on the use of Aadhar for the purpose, Aggarwal explained- "All farmer data in Central schemes will be linked to land record details available with state governments. Aadhaar will be used as a deduplication mechanism."
Massive Inequality leads to malpractices in farming
There is massive inequality in the farm land-ownership pattern in India. More than 85 per cent of India's farmers' operate less than 5 acres of land. 80 per cent of farmers in India are small farmers, who contribute 51 per cent of agricultural output with 46 per cent of operated land and a much higher share (70 per cent) in high-value crops. These small farmers are mostly illiterates and belong to the marginalised community due to which they are informally employed like daily wage labourers.
The rest 20 per cent of the farmers are rich and affluent individuals who employ most of these small farmers to increase the productivity in their fields. While the top 20 per cent of farmers benefit from them, the bottom 80 per cent are forced to live a marginalised life due to the inefficiency of the system.
The big farmers' are tech-savvy, clever, and educated individuals who know how to bend the existing system to garner benefits from different government schemes. On the other hand, most of the small farmers are not even aware of the schemes available for them. They face hardship in getting their farm loans, and even when the farm loan waivers are announced, it is mostly the big farmers' who benefit from the waivers.
Though PM-Kisan has been able to make a significant change in welfare distribution patterns in agriculture, it is still a far-fetched dream to give every farmer his/her due benefits.
Even after more than 70 years of the creation of a modern welfare state, India did not have a registry of its actual farmers'. The absence of proper land and ownership records meant that farmers are always played by the political stooges of different parties. Despite various schemes available, the real beneficiaries could never get their rights, which led to rising rate of suicides among farmers' and stopped the integration of farmers' with the market. Now with the digitization of farmers' registry and passing of farmers' friendly new agricultural laws, India is well on its way to double its farmers' income.