Union Minister of Road Transport and Highways Nitin Gadkari, during an interaction with the media in Dausa, rebuked a journalist asking for a waiver of toll tax for media persons. The journalist urged that all NHAI (National Highways Authority of India) toll taxes should be waived for media professionals. In a witty response to journalist's demands, Gadkari said he does not endorse those who seek things for free.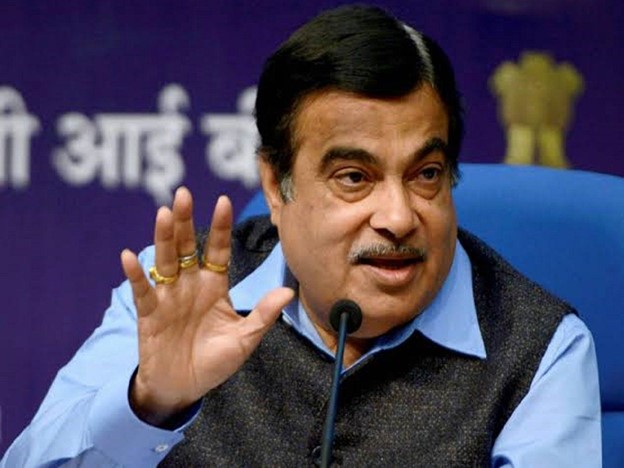 'Fokat ka kuch nahi milega,'- Union Minister Nitin Gadkari
Gadkari clearly refusing to endorse such practices said that "Tum ko bilkul nahi milega. Main yeh fokat class ka samarthan nahi karta. Jis ko achhe road par jana hain usko paisa dena padega. Swatantrata sangramsenani, divyang, patrakar phir mahila. Ye dhandha bilkul bandh hain, aapko toll dena padega," (You will not get it at any cost. I do not endorse the 'fokat class'. It is necessary to pay the toll in order to travel on a good road. Be it freedom fighters, individuals with disabilities, journalists, or women. This sort of activity is not tolerated. You must pay toll)."
🤣🤣🤣

Transport Minister @nitin_gadkari gives reality check to a journalist.pic.twitter.com/4fTGlYXUpj

— Rahul Kaushik (@kaushkrahul) September 17, 2021
'Have to pay to travel in good roads'-Nitin Gadkari
While defending the toll charges, Gadkari suggested that people have to pay for better roads and infrastructure. He said, "If you want to use an air-conditioned hall, you have to pay for it. Otherwise, you can arrange a marriage on a field as well."
He further stated that expressways help in reducing travel time along with fuel costs. Gadkari added, "The Delhi-Mumbai Expressway will decrease travel time to 12 hours. A truck takes 48 hours to reach Mumbai from Delhi. But on the expressway, it will take only 18 hours.  "So, a truck will be able to undertake more trips, which would, in turn, mean more business."
READMORE: Delhi to Meerut in 45 minutes. Nitin Gadkari has made PM Modi's dream a reality
Gadkari reviewed Delhi-Mumbai Expressway (DME)
The minister conducted a two-day aerial survey to review the progress of the 1380-km eight-lane Delhi-Mumbai Expressway (DME) covering Delhi, Haryana, Rajasthan, Madhya Pradesh and Gujarat in Sohna. During the review, he suggested the farmers who have their land near the expressway, to partner with developers and build roadside amenities. The highway, which costs Rs 98,000 crore to develop, is expected to be completed in March 2023. Moreover, the eight-lane access-controlled expressway is assumed to be expanded to a 12-lane expressway depending on future traffic volumes.
READ MORE: Nitin Gadkari – a minister who seldom talks but his work speaks for itself
Connectivity is essential for the economic growth of any country and the huge investment made by the Modi government for the highways will help the country in achieving the target of double-digit economic growth. Surely, the person who shall be credited as India's 'builder-in-chief' is Nitin Gadkari.