"RTI: Threats to Hinduism 'imaginary', says Union home ministry", blared a TOI headline as the entire left-liberal political establishment in the country and several Congress politicians or affiliated activists started tweeting how the Amit Shah-led Union Home Ministry has dismissed threats to Hinduism as 'imaginary'. The New Indian Express too carried a similar headline- "Look who's saying threats to Hinduism are imaginary."
हिंदू धर्म ख़तरे में नही है, ये बात काल्पनिक है
– गृह मंत्रालय

Union Home Ministry Says Threats to Hinduism 'Imaginary'

— Srinivas BV (@srinivasiyc) September 22, 2021
मनीष जबलपुरे की गृह मंत्रालय की RTI के जवाब में गृह मंत्री अमित शाह जी ने "हिंदू धर्म ख़तरे में है" को काल्पनिक बताया है।
मोदीशाह जी आप हिंदुओं को कब तक गुमराह करते रहोगे?#जागो_हिंदुओं_जागो

Union Home Ministry Says Threats to Hinduism imaginary https://t.co/p1iaIvqA8Z

— digvijaya singh (@digvijaya_28) September 22, 2021
Ministry of Home Affairs has responded to an RTI saying threats to Hinduism are "imaginary".

Uff. What is this yaar. Now what will our poor TV news channels do? Run shows on "Hindu khatre mein NAHI hai?"https://t.co/c2HnqPaNFI

— meghnad 🔗 (@Memeghnad) September 21, 2021
Hindu khatre mein nahi hai?
Threats to Hinduism 'imaginary': Home Ministry https://t.co/s1ccuOdEOR @deccanherald

— Satish Acharya (@satishacharya) September 21, 2021
Threat to Hinduism is imaginary !!

The Ministry of Home Affairs headed by BJP leader Amit Shah has categorically stated that it has no records or evidence concerning any so-called 'threats' to Hindu religion, in a recent RTI reply to Nagpur-based activist Mohnish Jabalpure.

— Odisha Pradesh Congress Sevadal (@SevadalOR) September 21, 2021
Even Jagran carried a report by the Union Home Ministry reply to an RTI query by a Nagpur-based activist Mohnish Jabalpure who had sought proof of "threats to the 'Hindu religion' in the country" that the Ministry of Home Affairs (MHA) has in its possession. With such media reports, the left-liberal establishment started taking political potshots at the ruling BJP and claiming that Hindus can never be victims in India. So, let's examine- did the Home Ministry really say that Hindus are not in danger?
Interestingly, none of the reports about the MHA reply to the RTI query has given a text of the RTI reply, nor have they attached an image of the reply that they could have procured on a request to the applicant. The media houses have simply published what seems more like a misinterpretation of what the MHA would have stated.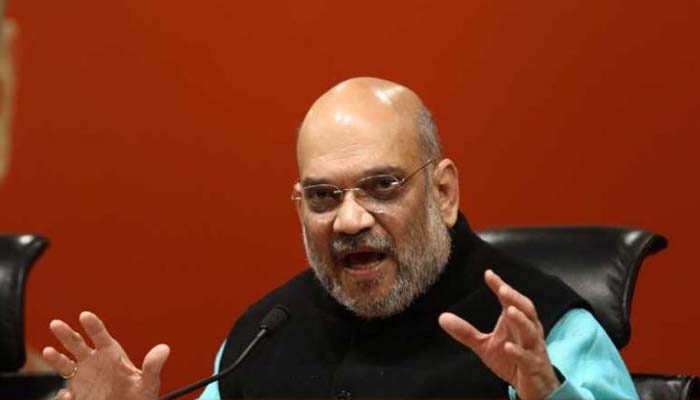 It is implausible to accept that a Central Public Information Officer, who is supposed to deal with RTIs, would have responded to a political or opinion-based query about   'threat to Hinduism'. In the most likely scenario, the RTI reply would have described the question and not the 'threat to Hinduism' as "imaginary".
At the end of the day, the purpose and policy of the Right to Information Act, 2005 is not to give replies to 'imaginary' questions or serve the opinions of concerned government officials.
Questions regarding political ideologies or apprehensions of a social character don't form a part of the government or official record. So, how can a government department or Ministry possibly give a cogent reply to such questions? The reply given to the RTI queries in such cases tends to be a very general. So to say that the Home Ministry has made any categorical remarks about the 'threat to Hinduism' doesn't seem accurate.
It should also be made clear that government records do not contain information about political issues and general opinions like threats to a particular religion or ideological opinions. Also, the government doesn't categorize subjective opinions as public records. Even if one makes an RTI query, the information that can be sourced essentially relates to statistics, facts and figures.
In fact, issues like threats to ideologies or religious freedoms aren't in the realm of formal government institutions. This is how modern governance is shaped across the world and Ministries or Departments are not supposed to delve into political issues or questions of a social character. So, in all probability, one would receive a similar answer if he asked for details of 'threat to liberal values'.
For the left-liberals, RTI replies to such questions often become a subject matter. A similar RTI reply on an application by Saket Gokhale had stated that there is no 'tukde tukde gang' in the MHA's records, after which left-liberals started to celebrate. Of course, there is no such MHA record because the conceptualisation of 'tukde tukde gang' is a matter of ideological opinion, which the nationalists use to describe a group of people who aren't committed to nationalistic ideals.
This is like Saket Gokhale's RTI which confirmed that there was no 'tukde tukde gang' on any of the Home Ministry's lists 🤡 https://t.co/GcR1BJ8kp0

— Ajit Datta (@ajitdatta) August 23, 2021
One may like it or not, but the MHA didn't dismiss the threat to Hinduism as 'imaginary'. MHA only refused to answer a question that it isn't supposed to deal with. However, all that the RTI's response did was to allow the left-liberals to find a talking point and turn it into baseless propaganda.