Soon after Captain Amarinder Singh resigned as Punjab CM, Congress leader Charanjit Singh Channi had taken over as the next Chief Minister of Punjab. However, a week after Channi's induction, the speculations of conflict between Channi and PCC Chief Navjot Singh Sidhu has started to circulate.
Channi and Sidhu: A new tussle in Punjab Congress
Interestingly, Rahul Gandhi who currently does not hold any position in the party will decide on the induction of Ministers in the cabinet. However, Channi and Sidhu are at loggerheads with each other as both are batting for their ministers to be inducted. Channi, who was assumed to be Sidhu's man Friday, has begun protesting against him after taking oath as Chief Minister. Thus, Sidhu, whose eyes have always been on the CM's chair, will have to continue his struggle for the same.
Read more: Sidhu's man Friday Charanjit Singh Channi is Punjab's new Chief Minister
Infights over the cabinet seats
According to The Indian Express Report, the aged old Congress party pulled back its list of ministers in Cabinet, a day after it was finalized. Interestingly, the decision came after a meeting with AICC leader Rahul Gandhi. However, the differences are being speculated over the inclusion of Congress MLAs Raja Vading, Pargat Singh and KuljitNagra. While Sidhu is batting for the three Ministers, Channi seems to disagree with him.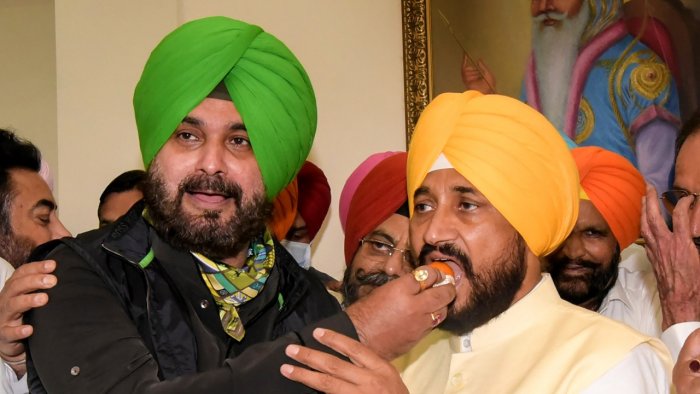 Additionally, the party's high command met Channi thrice over the Cabinet's decision while sidelining Sidhu in the last meeting. TFI had reported that Channi, Sidhu's man Friday, was chosen only to grab the vote share of Dalits. However, it seems that he has now sidelined Sidhu to retain the power as well as become the better Gandhi's puppet than him.
Channi, a Kattappa to self-styled Bahubali Sidhu
Sidhu had humiliated former Punjab CM Captain Amarinder Singh and that had led Congress to assume that he is the Bahubali of Punjab politics. However, Sidhu along with the Congress high command probably forgot that for every Bahubali, there is always a Katappa. Interestingly, Katappa, in this case, is no one but Channi who will soon mark Sidhu's exit from the party.
Read more: How Dangerous Sidhu really is?
With Amarinder's exit, it was assumed that the turmoil in Congress will come to an end. However, the new infights and chaos witnessed in the state are indicating that the worst days are ahead for Congress in Punjab.