In the year 2022, the Yogi government will appear the test of democracy. But, before it is assessed on the ballot paper, it is time to check if it has been able to deliver what it had promised the state four years back. Besides, one also needs to know if the Yogi government has proved to be different from that of Mulayam/Akhilesh and Mayawati.
Here, we analyse the Yogi government on various parameters from economy to development and law and order in the state.
Economic Growth
Although much of the Yogi government's tenure (after 2019) has been adversely hit by the Corona-induced economic crisis, state economy seems to be on track. In the 5 years of Akhilesh government, Uttar Pradesh GDP increased by 4.66 lakh crore whereas in the 4 years of Yogi government so far, it grew by 4.16 lakh crore despite the COVID induced slowdown. If it is compared on average basis, economy has performed better under Yogi Adityanath. The Yogi government added more than 1 lakh crore to the state GDP (SGDP) every year whereas Akhilesh government had added less than 1 lakh crore to SGDP every year.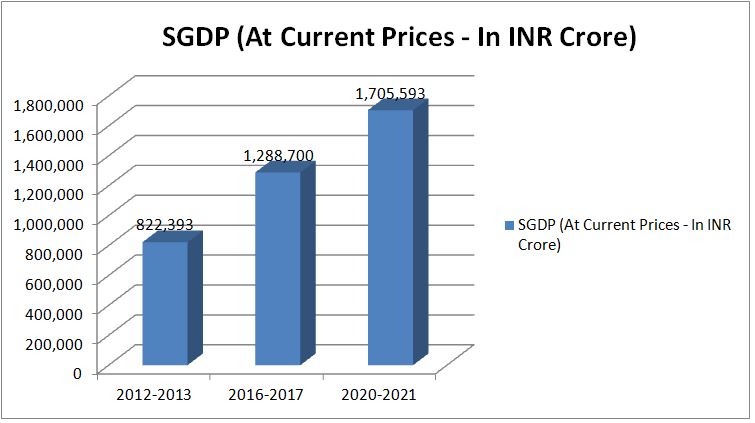 Below is the graph depicting how the SGDP of Uttar Pradesh grew between 2012-13 and 2016-17 under the Akhilesh regime and how that has increased under Yogi's government.
Despite the lockdown in the state and the economy facing a major downturn, SGDP of the state has continued to maintain its momentum. According to a recent report published in the Times of India, the economy of Uttar Pradesh has become the second largest in the country leaving behind the industrialised states like Gujarat and Tamilnadu.
Moreover, Uttar Pradesh has clinched the second spot in the Ease of Doing Business index showing the mess cleaned up by the incumbent government. This improvement in the state has resulted in more investment. The state has reportedly attracted an investment of Rs. 7,000 crore and has received investment intent worth Rs. 45,000 crore from 40 countries.
COVID Management
Leadership qualities of government functionaries are best assessed when they have to manage an unprecedented situation. COVID-19 came as a challenge to governments all over the world. In India, the populous states such as Uttar Pradesh and Maharashtra faced a significant threat. The graph below tells us the story of COVID management in the two most populous states of India.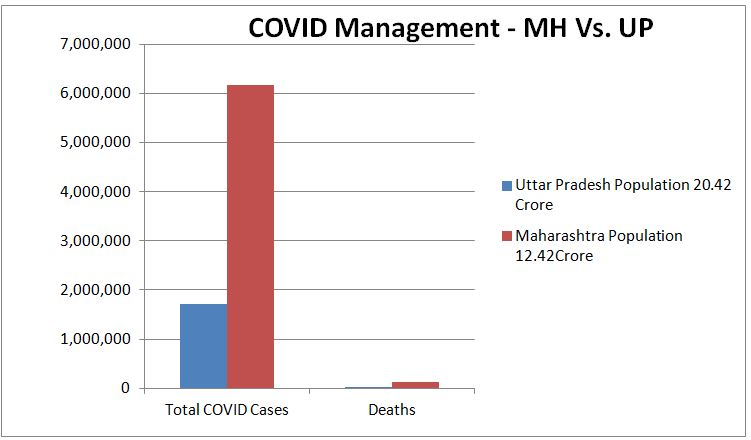 Statistically speaking, Yogi Government left no stone unturned in curbing the monster of COVID 19. With 8 crore more people in the state, Uttar Pradesh witnessed only ¼th of the total COVID cases that Maharashtra had. And, about 15% of total COVID deaths that happened in Maharashtra have been reported in Uttar Pradesh.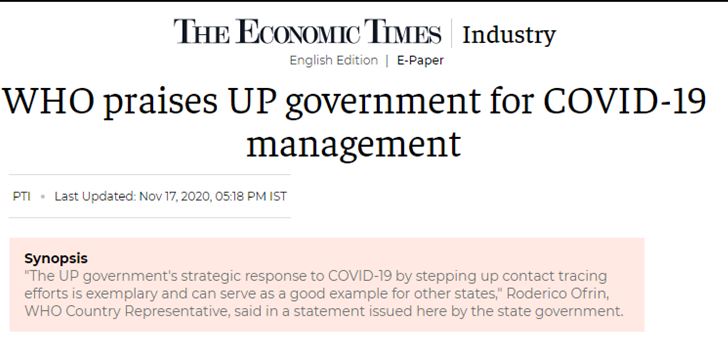 Favouritism – Patronised Ministers in UP Governments
During both Mayawati – Mulayam/Akhilesh rule in Uttar Pradesh, some ministers have enjoyed disproportionate power because they were patronised by no less than the chief ministers themselves. Due to the abuse of power, there were times when these ministers made the national headlines for everything except the governance.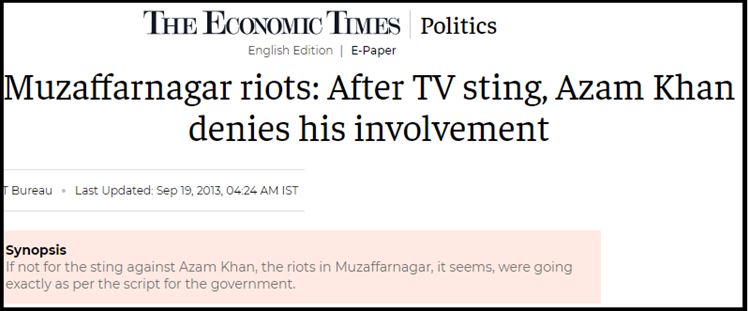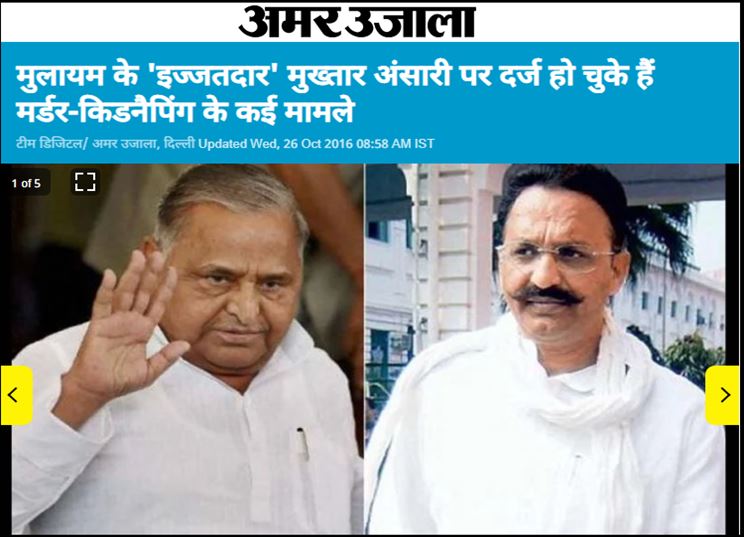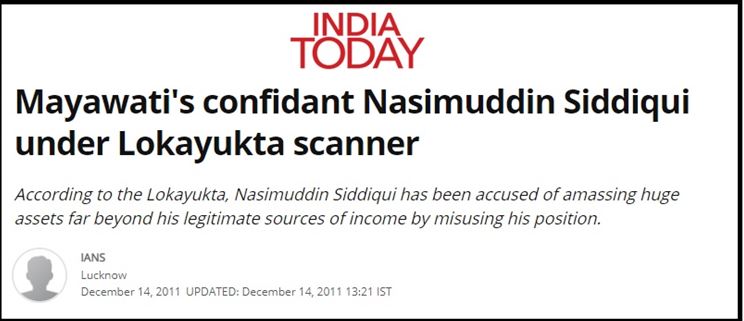 In this respect, Yogi Adityanath has not entrusted any of his ministers with unchecked power lest they also become mafias or corrupt like their predecessors in previous governments. This has brought about a significant change in the way governments were run in Uttar Pradesh. There is a clear cut division of power among the government functionaries. The civil servants need not to look up to several masters, rather they need to follow commands from a central system, making the administrative machinery more efficient and quick.
Law and Order Situation in Uttar Pradesh
Uttar Pradesh had been infamous for its hooliganism and mafias whose writs had run unchecked in the state. The state had been infamous, particularly, in terms of women safety. Let's take a look at the two NCRB reports in two different years to understand the situation.
Then – During Akhilesh Government


Now – During Yogi Government


According to a Times of India report, "In 2016, at least 3,289 rape cases were reported in UP but the figure dropped to 2,232 in 2020, showing a depreciation by 32%."
The law & order situation has certainly improved in the Uttar Pradesh. The success in decreasing the crime against women is attributed to Yogi's popular schemes like Anti-Romeo squad, Pink Booths and women cops in civvies.
Moreover, Yogi's encouragement to nab gang lords and gangsters has instilled fear in dreaded dons of Uttar Pradesh. Criminals have started surrendering voluntarily.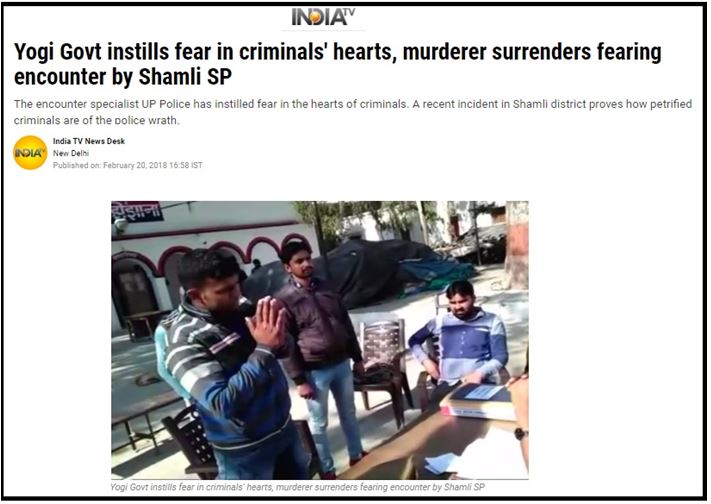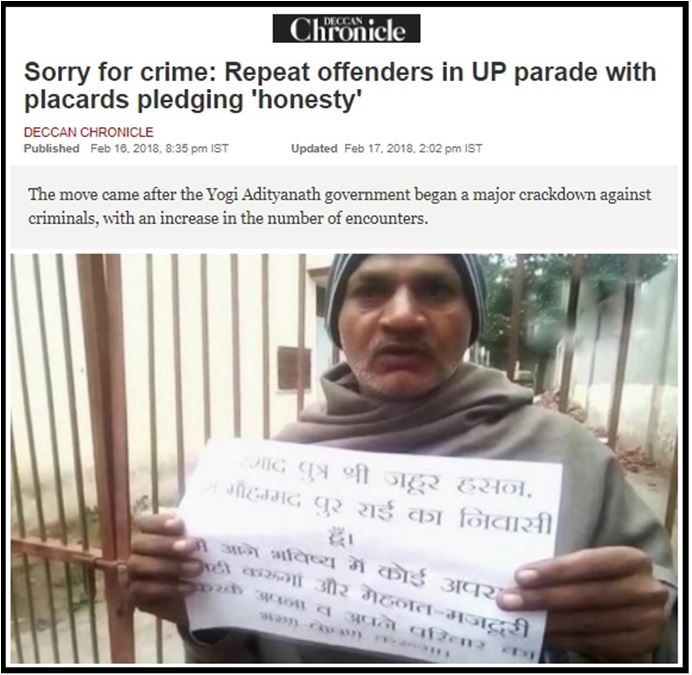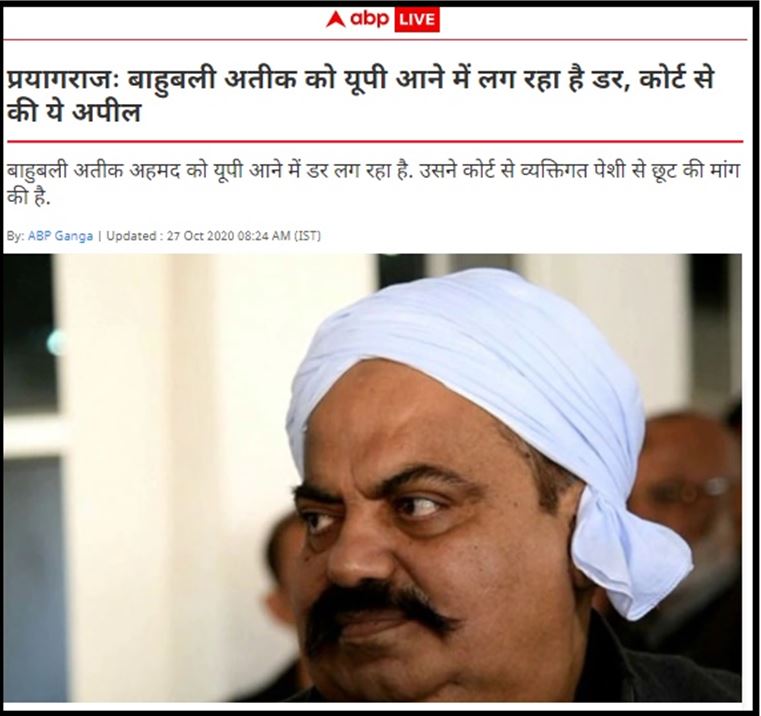 The above cases are few examples of effective policing in Uttar Pradesh. In the last four years, Uttar Pradesh has witnessed many encounters, arrests and surrenders of criminals.
However, populous state like Uttar Pradesh require sustained and long term policing measures to check the crime prevalent in state. It will not be appropriate to give 100 percent marks to Yogi government on this front. But, at the same time, it will not be wrong to say that law and order situation has improved a lot in last four years.
'Family Raj' in Uttar Pradesh
Once upon a time, in the streets of Uttar Pradesh, people were commonly heard saying, "Arey yeh Behenji ka bhai hein, Arey yeh Akhilesh ke chacha hein". People in Uttar Pradesh feared the political families. Family's wealth increased over the people's wealth. For two popular leaders of Uttar Pradesh, Mayawati and Mulayam, it was more about the growth of their families and not the people of the state. Is it same with Yogi Adityanath? Let's take a look at the priorities of Mulayam Singh, Mayawati and Yogi Adityanath when it comes to their families.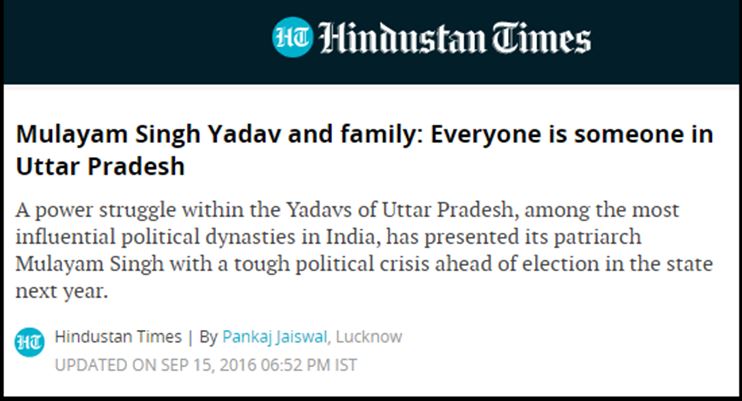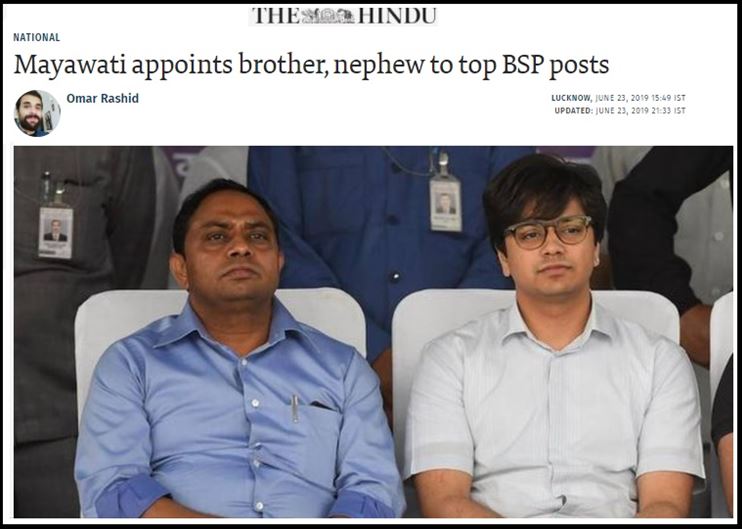 Mayawati's Brother – How the Wealth Increased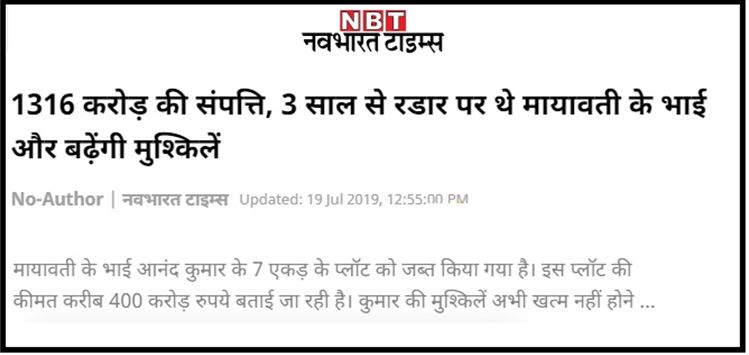 Mulayam's Nephew – A Sweet Deal

Balanced Regional Development
During Mayawati-Akhilesh Yadav government, one fact has largely gone unnoticed from discussions on development in Uttar Pradesh. The development works remained focussed on certain cities like Gautam Buddha Nagar during Mayawati's regime, Saifai-Etawah under Akhilesh's tenure and Lucknow under both of them; however, the development work under Yogi Government started decentralising.
At least, four cities such as Ayodhya, Kashi, Prayagraj and Mathura-Vrindavan, if not more, underwent major beautification projects. This makes the case for balanced regional development. One may blame Yogi Government of satisfying his political agenda by developing cities associated with Hindu religion. But, all of these four cities are located in four different regions of Uttar Pradesh and can become the developmental hub for their respective region, if the current levels of development works are continued.
Another example of the balanced regional development approach of the Yogi government is four expressway projects launched in the state. The four expressway projects are 340 km Purvanchal expressway, 296 km Bundelkhand expressway, 594 km Ganga expressway and 91 km Gorakhpur link expressway. Of these, the Purvanchal expressway is almost complete. Purvanchal Expressway will bring prosperity to eastern Uttar Pradesh. It will reduce the driving time between cities located on the eastern border of the state and Delhi. The Bundelkhand region in the state has been ignored by previous dispensations resulting in its backwardness. The expressway project will prove to be a milestone in its journey towards development.
To sum it up, the Yogi government has successfully gone for a multi-pronged strategy in the state. It has not only focussed on the economy, health and infrastructure but also on checking the ministers, improving the law & order, and the development of the state. In the last 70 odd years of Uttar Pradesh's history, many governments had their contribution in the development of the state, but here is the government that has worked on all fronts and asserted that Uttar Pradesh is no more a BIMARU state rather a UPJAAU (productive) state.
This article is authored by Saurabh Garg, a Political Analyst