The Kerala BJP is in a state of crisis. Not only has the party lost its lone seat of Nemam to CPI(M) in the recently concluded Kerala Assembly elections, it also witnessed its vote share plummet severely in the state. To top it off, Kerala BJP chief K Surendran is facing serious charges and is alleged to have been involved in a money heist. Now, allegations of misusing party funds meant for Kerala elections have also surfaced, which has led to the top BJP leadership seeking a detailed report on the happenings in its Kerala unit as it plans for a complete revamp.
Last week, The Indian Express reported that Prime Minister Narendra Modi had asked three former bureaucrats–Bose, Jacob Thomas and E Sreedharan to submit a report on the Kerala BJP after talking to various leaders and candidates on funds sent from the central BJP to the state unit ahead of the just-concluded elections.
Now, amidst the denials by the BJP, retired IAS officer CV Ananda Bose has admitted to the existence of a report on the Kerala BJP. Bose while speaking to The Indian Express said, "The party has not asked for a report. I have given my views to the competent authority who sought it. Nothing less, nothing more."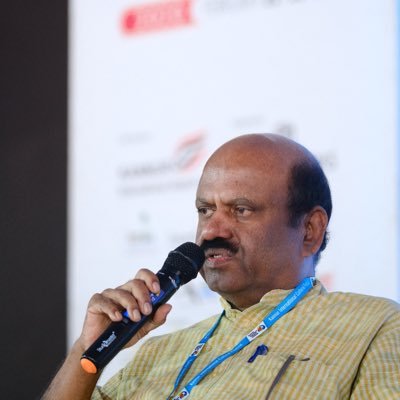 It is pertinent to note that the BJP on Sunday denied the existence of a report. BJP General Secretary Arun Singh said, "We have observed certain news reports and statements by individuals about a team deployed by the central party to review the party's performance in recently held Kerala state assembly elections. We would like to categorically state that the central leadership of BJP has not deployed any such teams. We have our in-built robust feedback mechanisms for review and reports. Neither we have deployed any team nor asked for any reports."
Read More: Congress filed an FIR against BJP over toolkit exposè in Chhattisgarh expecting a favourable outcome. But Chhattisgarh High Court has demolished it
Indian Express is reporting that Bose has submitted the report to none other than PM Modi himself explaining the reasons behind the BJP's debacle in Kerala and the way forward.
Meanwhile, troubles are mounting for Kerala BJP Chief K Surendran after his alleged connection in a Rs 3.5 crore highway robbery case with the Kerala Police even questioning Surendran's personal aide.
There is a rising sentiment within the party of a much needed revamp in its Kerala unit with a national leader tasked to constantly monitor the workings of the Kerala BJP.