Tarun Tejpal – founder of investigative tabloid Tehelka and a man who was charged with rape, sexual harassment and wrongful confinement by Goa Police due to his sexual advances on a female colleague in 2013 has been acquitted of all charges by a Goa district court. On Friday, Tarun Tejpal was acquitted by the District and Sessions Court at Mapusa in North Goa of all charges, effectively making him a free man. The acquittal comes despite the fact that in an email to the victim, Tejpal had profusely apologised for a "shameful lapse of judgment" on his part to attempt a "sexual liaison" on two occasions.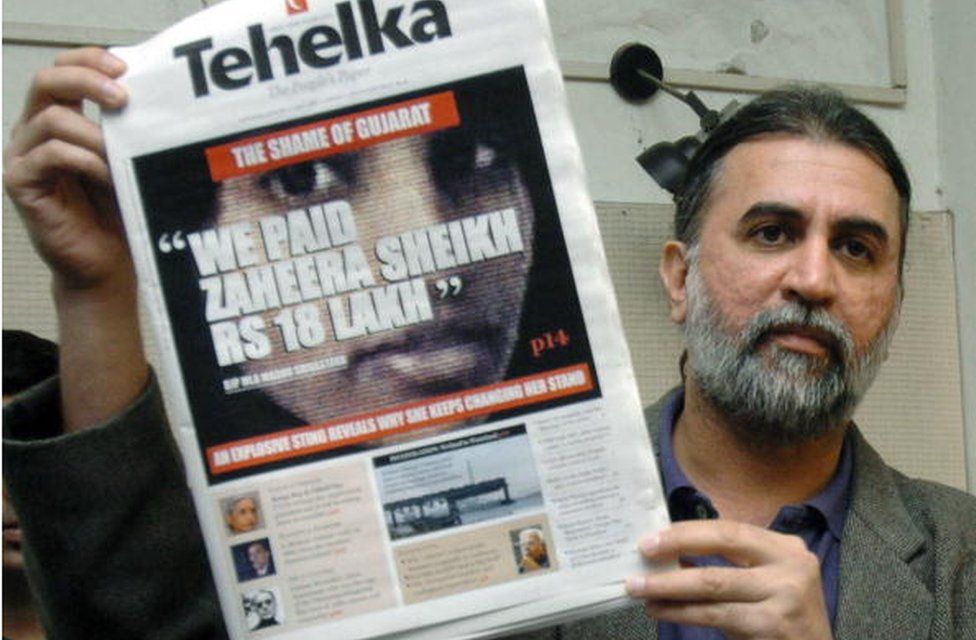 News of Tarun Tejpal's acquittal has failed to general any outrage among liberal mainstream media in India, or abroad for that matter. Being a far-left journalist himself, Tarun Tajpal is known to have friends everywhere in the media, and of course, in the Congress party. It, therefore, surprised nobody when in a statement which was allegedly prepared two days prior to the verdict being pronounced, Tejpal thanked Congress leaders like Kapil Sibal and Salman Khurshid for helping him in his legal battle.
Tejpal was charged by a district court in Mapusa under IPC sections 354-A (sexual harassment), 376 (rape), 376(2)(k) (rape of a woman by a person being in a position of control or dominance over the woman). Police later added charges under IPC sections 341 (wrongful restraint) and 342 (wrongful confinement), 376 (2) (f) (person in a position of trust or authority over women, committing rape of such women), 376 C (sexual intercourse by a person in authority) and section 354 (assault or criminal force to woman with intent to outrage her modesty).
Read more: Despite woman's testimony and his own apology— Goa Court acquits infamous Tarun Tejpal of all charges including rape
Consider a hypothetical situation where a journalist sympathetic to the BJP and inclined towards the 'right wing' would be accused under so many charges relating to rape and sexual molestation. Now imagine such a journalist being acquitted by a court, and him thanking BJP leaders for their support. What would liberal media do? Needless to say, it would pounce on the journalist and the BJP and declare democracy to be dead in India, apart from pronouncing its own verdict of the judiciary becoming a front organisation of the executive.
Yet, Tarun Tejpal being acquitted of no less than rape has simply not evoked any passions in liberal and left-leaning Indian media. Democracy is certainly not under threat. It is a good thing though, that the Goa government is outraged and is preparing to appeal against Tejpal's acquittal before the Bombay High Court.