If Covid-19 and the catastrophe caused by it was not already enough, India is now also witnessing a rise in the number of cases of Mucormycosis or 'black fungus'. The disease has caught the attention of people across the country as it has been claiming the lives of recovered Covid-19 patients and those well on the path to recovery. Mucormycosis is a disease that is mostly found among Covid-19 patients who have diabetes. Its symptoms include headache, fever, pain under the eyes, nasal or sinus congestion and partial loss of vision.
In the state of Maharashtra, currently ruled by Uddhav Thackeray's Shiv Sena and his secular partners – NCP and Congress, 'black fungus' has claimed over 52 lives. On Wednesday, Maharashtra health minister Rajesh Tope had said that 1,500 cases of black fungus had been discovered in the state in 24 hours. The health minister of Maharashtra also casually claimed that there could be over 2,000 Mucormycosis patients in the state as of now and with more and more Covid-19 cases coming up, "their number would increase for sure".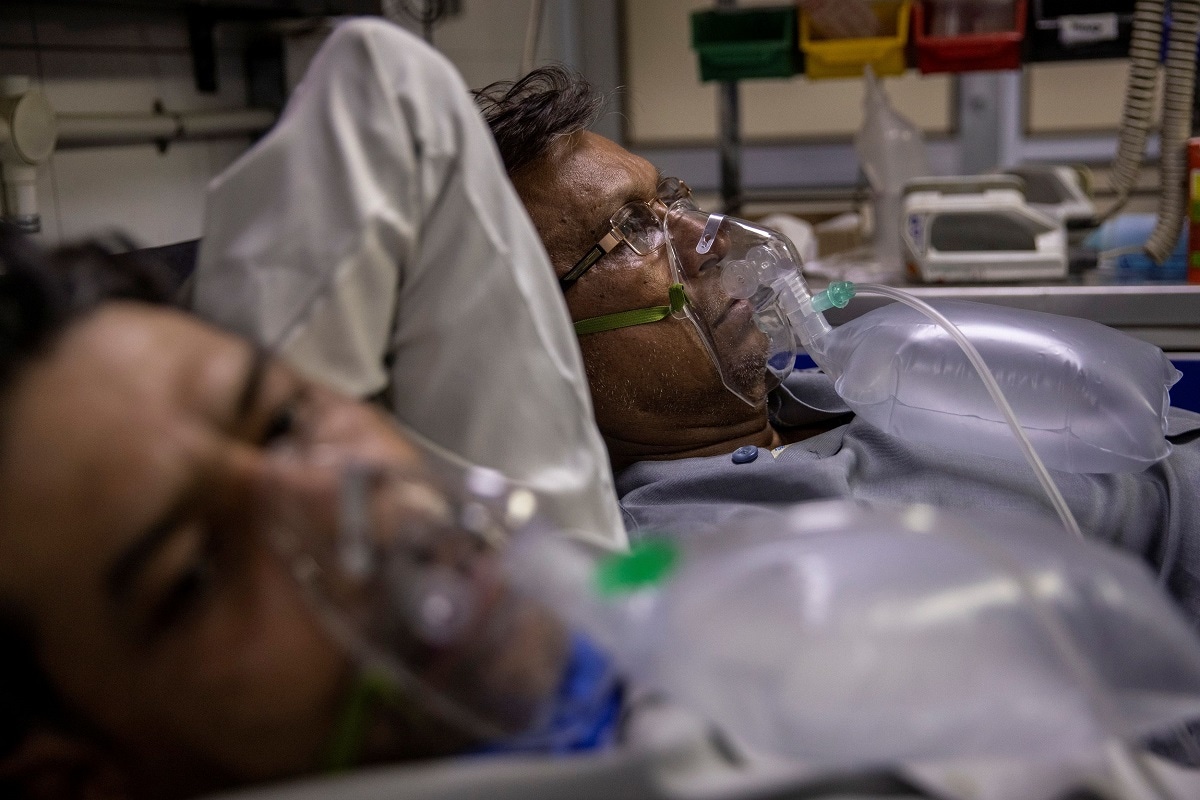 After 52 lives were lost to Mucormycosis and the possibility of an escalatory disease count in Maharashtra gained traction, the Maha Vikas Aghadi government seemed to swing into action. Chief Minister Uddhav Thackeray on Friday called for an emergency meeting with the state's task force and doctors after Maharashtra reported approximately 1,500 cases of Mucormycosis or 'black fungus' on Thursday. The state health department consequently decided to create a separate database for cases of Mucormycosis, primarily being found in Covid-19 patients, to assess its actual spread and how to tackle it.
Read more: Maharashtra under Uddhav Thackeray hasn't learnt from the second wave and is openly inviting the third wave of Coronavirus
An official quoted by Republic World said, "Once such data is compiled on a real-time basis, we will have some idea about the actual spread of the fungal infection and how to respond to it. We can also allocate medicines and provide necessary guidance as per its prevalence." It can be safely said that it was only after the emergence of 1,500 cases in 24 hours throughout the state, and 52 deaths related to the black fungus that the Thackeray government decided to wake up from its slumber and pretend to go on the offensive against Mucormycosis.
While Maharashtra's MVA government falters to control the outbreak of black fungus, neighbouring Gujarat has shown the way on how such outbreaks are to be handled. Under the leadership of chief minister Vijay Rupani, Gujarat has swung into action and directed hospitals to house patients suffering from black fungus in separate wards. Meanwhile, the state has also ordered approximately 5,000 injections of amphotericin-B at a cost of over 3.2 crore rupees.
Meanwhile, Maharashtra Health Minister Rajesh Tope had said earlier that the government will float a tender to procure one lakh Amphotericin-B anti-fungal injections to treat Mucormycosis patients. Whether such a tender has been floated yet remains a mystery. It goes without saying that Maharashtra's handling of the rising cases of black fungus has been lackadaisical. Already having proven to be a failure in controlling the surge of Covid-19 cases, Maharashtra now seems on the verge of a black fungus outbreak.