It is increasingly looking like West Bengal CM Mamata Banerjee's decision to contest from Nandigram was a short-sighted one and will end up deflating the Trinamool Congress supremo's political career. Feedback from the ground and Mamata's behaviour indicate that the Chief Minister is all set to lose the seat of Nandigram against her follower-turned-foe Suvendu Adhikari. As murmurs begin to gain ground of Mamata possibly contesting from a second seat to retain her MLA status, Suvendu Adhikari has claimed that the West Bengal Chief Minister will contest from a minority-dominated constituency in the Birbhum area.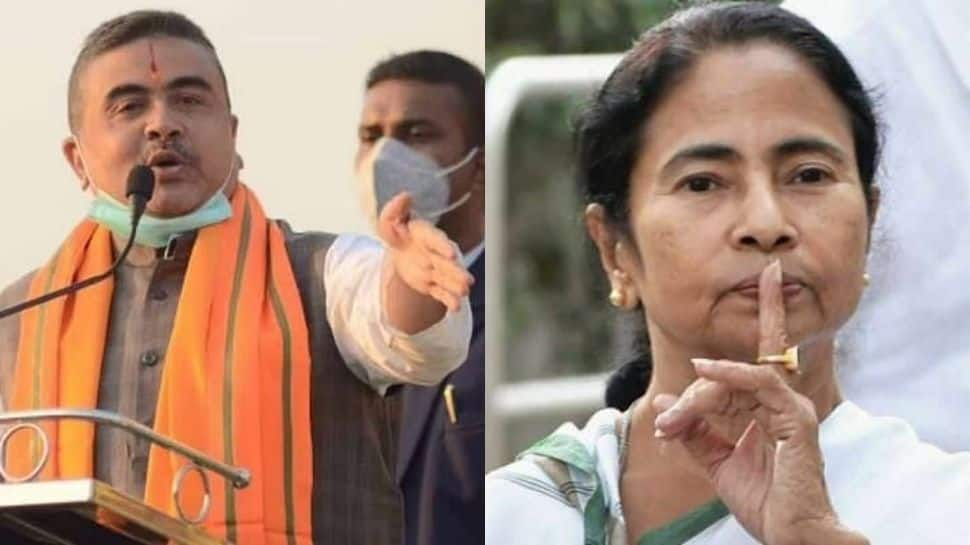 In what can become Mamata Banerjee's Wayanad moment, Suvendu Adhikari claims that Mamata is actively looking for a second seat and might contest from a minority-dominated constituency in the Birbhum area.
"She (Mamata) is aware that she is losing her political ground in West Bengal. She is enacting a drama. I have specific information that she would now announce her candidature from a minority-dominated seat in the Birbhum area and contest during the last phase of West Bengal Election 2021," said Adhikari.
Recently, during one of his rallies in West Bengal, PM Modi said, "Didi, is there any truth in the rumour that you are going to file a nomination from another constituency? First you went there (Nandigram), & people gave you an answer. If you go somewhere else, people of Bengal are ready."
Read More: Mamata Banerjee sends out SOS call to Sonia, Uddhav, Pawar and others to save TMC from BJP wave
However, contrary to Adhikari's claims TMC is denying any possibility of the Chief Minister contesting from a second seat as they claim that Mamata has won Nandigram.
TMC Rajya Sabha MP Derek O'Brien said, "There is no confusion…Mamata Banerjee has won Nandigram. She is not fighting from any other seat. This is BJP's dirty tricks at work. There is nothing to clarify as she is winning Nandigram and Trinamool is winning Bengal."
TMC took to Twitter to respond to PM Modi's allegations as the party tweeted, "Didi is winning Nandigram. The question of her fighting from another seat doesn't arise. @narendramodi Ji, retract from your efforts to mislead people before they see your lies with the end of nomination in WB. Look for a safer seat in 2024, as you will be challenged in Varanasi."
The darling of the liberal cabal, TMC MP Mahua Moitra also claimed that Mamata will contest from Varanasi come 2024 in a bid to challenge PM Modi. It is pertinent to note that recently in her desperate quest to attack the BJP, Mamata Banerjee ended up insulting the people of UP and Bihar through her insensitive statements.
It seems like Didi is in a fix. If she decides to contest from a second seat, the decision will be read as Mamata accepting her defeat in Nandigram and will have a huge impact on TMC's prospects in the remaining phases of the Assembly elections. If she decides against contesting from a second seat, there is every chance that not only will she lose the chair of West Bengal CM, but also lose her MLA status which would signal the death knell for Mamata's political career.