In a setback for the Shri Ram Janmabhoomi Teerth Kshetra Trust, which has been tasked by the parliament of India to oversee the construction of a grand Ram Mandir at Ayodhya and subsequently be responsible for its administrative upkeep, at least 15,000 cheques worth Rs. 22 crores received by it from 'devotees' have bounced. This, due to the carelessness of a few 'devotees' and the eternal want of validating one's societal existence by sending off a cheque for the purpose of Ram Mandir's construction. Of course, there must be some technical errors involved too for which the donors cannot be held at fault, but 15,000 cheques worth crores bouncing is rather indicative of a trend.
The trend in which people tend to sign cheques only to boast about having contributed towards something so big and symbolic that society at large begins admiring them. However, mainly due to insufficient funds in the donors' accounts now, the cheques have bounced. Other technical errors include overwriting and mismatch of signatures on cheques. Govind Dev Giri, treasurer of the trust, said that out of the 15,000 bounced cheques, 2,000 were collected from Ayodhya while the rest came in from different parts of the country. "We are sending the bounced cheques back and appeal to those people to issue fresh ones," he said.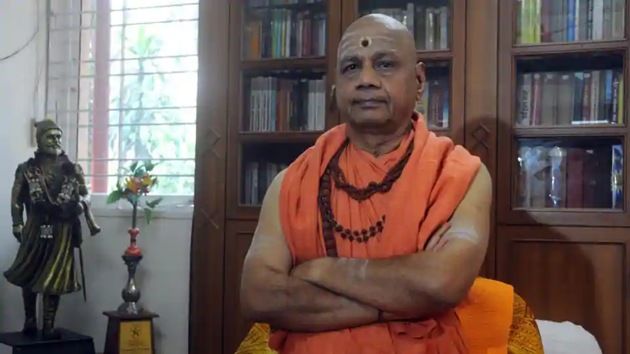 A member of the Shri Ram Janmbhoomi Teerth Kshetra trust, Dr Anil Mishra said the body is working with banks to rectify the errors. "The banks will give individuals whose cheques have bounced an opportunity to correct the errors," said Mishra. The 15,000 cheques which have now bounced were collected by the Vishwa Hindu Parishad (VHP) and other organisations. The matter had come to light in an audit report by the Shri Ram Janmbhoomi Teerth Kshetra.
Read more: The hatred for Ram Mandir is back and this time it is in the name of Covid relief
The collection for the purpose of constructing a grand Ram Mandir in Ayodhya was held for one month from January 15 to February 17 this year, and during the said period, an estimated Rs. 2,500 crores was collected. It would be interesting to see if the cheques which are reverted back to the donors are received by the Trust in resembling numbers. If not, our speculation of some donors signing cheques during the collection drive only for the sake of it, without any seriousness towards the pious cause, would stand true.