Getting a new car is one of the most crucial financial decisions in life. These days, turning your dream of owning a car into reality has become much more convenient because of the easy availability of car loans. Choosing a car loan is one way to finance your car without consuming your lifelong savings. Buying your first car may seem like an uphill task, given the rising rate of inflation in India. However, a car loan simplifies the process of purchasing a car as you can pay the full price in monthly installments.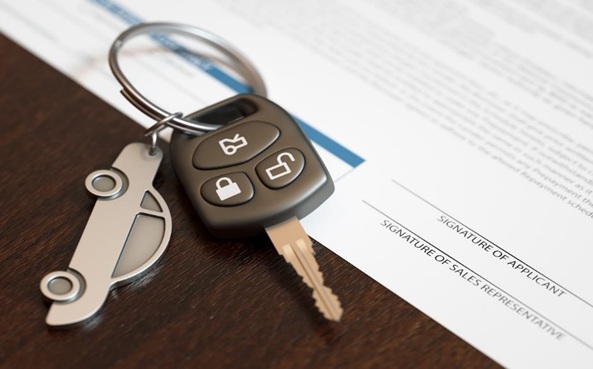 Just like you compare several car models while buying one, it is important to compare and car loans to make a prudent decision.
Here are a few reasons why you should opt for a car loan to finance your first car:
You may think that choosing a car loan option will add to your expenses, which is not true. In the long run, it ensures that your savings remain intact. It is because financing your car can burn a hole in your pocket, making it difficult to arrange funds in times of emergencies. For instance, imagine buying a new car by utilizing your savings. In doing so, you might end up draining all your savings in one go, which will make it hard for you to manage the day-to-day expenses more so the emergencies.
If you avail car loan, it becomes your responsibility to keep some money aside to pay its EMI timely. As a result, it will help you avoid overspending and follow a strict budget every month. The monthly installments remain fixed throughout the chosen tenure, which makes it easier for you to build a disciplined approach towards managing finances. You can also lower your EMI by prepaying a large part of your loan as your income increases. It will reduce your monthly installment amount accordingly. Make sure to compare the interest rates online to before you finalize getting a car loan from a specific lender.
You do not need collateral to get a car loan, as it is an unsecured loan. However, the lender will check your income to determine car loan eligibility. It is done to check whether you will be able to repay the loan amount you seek. So, you need not worry about providing an additional asset as security while applying for a car loan.
Many lenders have tie-ups with car dealers that offer discounts on the total vehicle price, including accessories, insurance, and registration fees. Depending on the car dealer you choose to buy a vehicle, you can also avail these benefits.
Whenever you apply for a loan, the lender will first check your credit history through your CIBIL score. It means that If you stay on top of the car loan EMIs and pay them timely, it can help you create a good credit history and increase your credit score. As a result, you can quickly get the approval of other loans.
Right Choice of Car Loan is Crucial
Getting a car loan becomes a simple process if you do your research right. Not many people know that the interest rate of a car loan differs for various car models. The right selection of a car loan offer will make the process hassle-free and fulfill your dream of buying your own car. Before applying for a car loan, make sure you use a car loan calculator from reputable financial institutions such as Axis Bank to ascertain your EMI and better manage your funds. These days, you can also explore car loan options online and then narrow down the best car loan. So, it is advisable to use other car finance options even if you have funds in hand.