As Vodafone Idea lands on the brink of collapse with the SC's order for payback of dues, the telecom sector and banks are at serious risk of instability. The SC ruled that telecom companies will have to pay 1.47 lakh crore rupees, and Vodafone Idea, with red all over its financial books, is set to be impacted most.
If Vodafone Idea files for bankruptcy, the telecom sector will head for duopoly with BSNL-MTNL as a marginal player. The gross debt of the Vodafone is 1.15 lakh crore rupees and the company has an asset of around 30,000 crore rupees, including cash & market capitalization. If the company goes bankrupt, the lenders to the company, most of which are public sector banks, will bear the losses. 
The company with 1 lakh crore rupees of net debt and 30,000 crore rupees of liabilities, will post a net loss of 70,000 crore rupees, most of which will be paid by the exchequer through public sector banks which will bear the losses.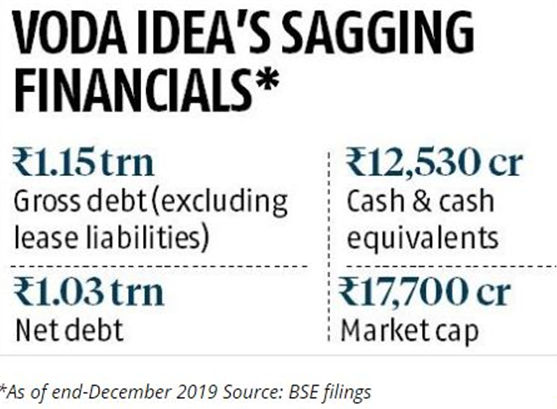 "If there is a negative impact on any enterprise, it impacts a larger ecosystem, whether it is banks, whether it is employees, whether they are vendors, consumers, so everybody gets impacted. So, that impact, when it comes, we will have to pay the price," said SBI Chairman Rajnish Kumar.
Therefore, to save the telecom sector from duopoly which is neither good for the market nor the consumer, the best bet would be 'to nationalize Vodafone Idea and merge it with BSNL-MTNL. The government has already said that they are no intentions to close down BSNL- despite the 70,000 debt of the company and successive yearly loss- as it is a strategic asset. 
Replying to a question in Rajya Sabha, Telecom Minister Ravi Shankar Prasad said, "We consider BSNL and MTNL as strategic assets, as they have come to the aid of the people during natural calamities. There were problems with these companies, but we will revive them soon. Don't be under this impression that BSNL and MTNL will be shut down. We have infused a revival package in them and I assure you that these companies will not be shut down."
If Vodafone Idea is merged with BSNL, the combined entity would have around 45 crore customers with 12 crores of BSNL and 33 crores of Vodafone Idea. This would the combined entity the largest player in the market- a tag Reliance Jio snatched from Vodafone Idea a few months ago. Airtel with 32 crore customers and Jio with 36 crore customers would be way behind the combined entity.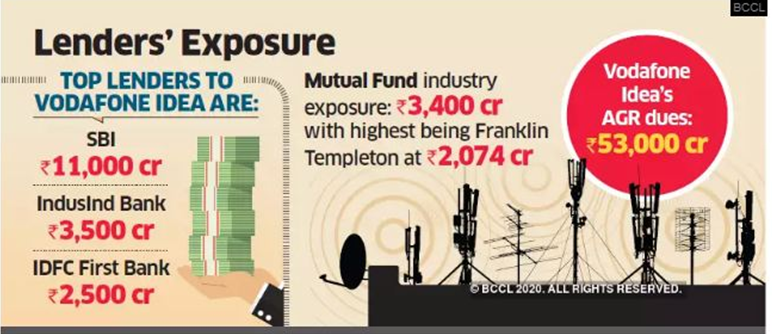 The takeover would cost BSNL only 17,000-18,000 crore rupees at the current market prices, and this is substantially less than public sector banks exposure to Vodafone Idea. SBI, the largest public sector bank of the country, alone has 11,000 crore rupees exposure to Vodafone Idea.
The Modi government is mulling over capital infusion of 15,000-20,000 crore rupees in BSNL. Investing these resources in acquiring Vodafone would be the best bet as the government will get another 33 crore consumers.
The merger would also save the subscribers of Vodafone, who, otherwise, would have to look for other companies. As India heads for 5G market, and given the importance of people's data in future National security and cyber warfare, having a national player with the largest customer share is a good idea. And the government have to spend only 16,000-17,000 crore rupees for that, which is less than the public sector's bank's exposure to the company.