As the phenomenon of Great Thunberg sweeps the left liberals off their feet, her constructed speeches are meant to sensationalise and get PR worthy lines for the leftist media to present a bias coverage. The left's new poster girl stooped to another low as she decided to rudely address the world leaders including Prime Minister Modi and chose to criticise him for not doing enough for the environment which will make him 'one of the biggest villains' of the world. On the contrary, while Greta Thunberg and her campaign have only managed to create loud noise, Prime Minister Modi has instead assumed the mantle of climate leadership.
Just coz you have mic, you can't utter anything @GretaThunberg!

When you were clicking pouting selfies, Modi distributed 72 million LPG gas connections to save wood and trees

India is now producing 4% of its required power using Solar power, saving Fuel.
Contd. pic.twitter.com/bWzyG506Gr

— L̶o̶n̶e̶ Crusader 2.0 🇮🇳 (@seriousfunnyguy) September 25, 2019
India, like every other signatory of the Paris Agreement had acknowledged a list of goals and pledged to achieve them by 2030 and had set itself a goal of achieving 40% of its electricity from non-fossil fuel sources by 2030. However, India is all set to achieve this goal by 2022 itself, a staggering eight years ahead of schedule. Moreover, Indian officials have estimated that the country might no longer need to build new coal plants beyond those that are already under construction. In a recent auction in India, developers of solar farms offered to sell electricity to the grid for 2.44 rupees per kilowatt-hour and India's technological advances have emerged as a game-changer as the country managed to dramatically reduce the per-unit cost of power.
Solar Power
That is about 50% less than what solar farms bid a year earlier and about 24% less than the average price for energy generated by coal-fired power plants. India's commitment towards sustainable development and climate action was seen in Modi government's move to gift each of the 193 UN Member States a solar panel with the solar panels also being installed at the roof of the United Nations Headquarters. The solar panels are valued about a million dollars and are powered up to reach the max of 50 KW of generation power. India exercised its diplomatic clout when in collaboration with France, it launched the International Solar Alliance (ISA) which has emerged as a credible platform for ensuring universal energy access and energy equity. It is the first intergovernmental organisation headquartered in India, in New Delhi.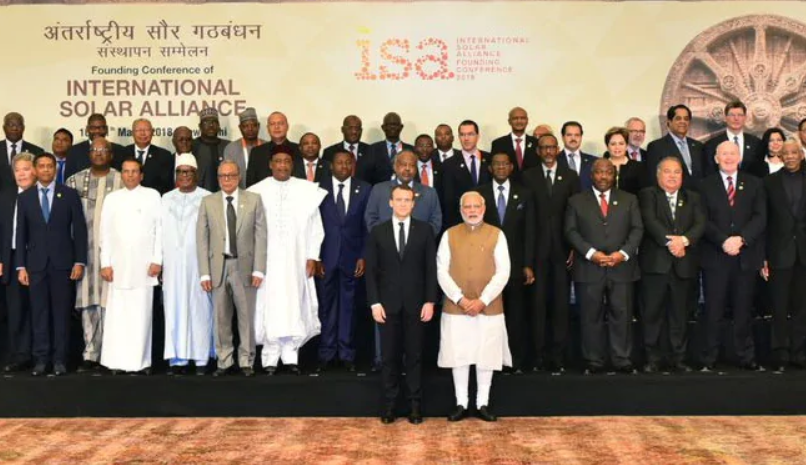 The Modi government has extensively focused on sustainable growth which has resulted in the country's renewable energy capacity registering a compound annual growth rate of over 20%. The Modi government's focus on renewable sources of energy has certainly yielded results as India's solar capacity currently stands at nearly 30 GW, up from 2.6 GW in 2014 and the in the same period, Wind capacity has shot up to over 36 GW from 21 GW. Recently, Modi Govt distributed 350 million LED bulbs thereby reducing electricity consumption.
Ujjwala Scheme
The success of the Ujjwala Scheme was one of the major reasons behind the unprecedented received by Prime Minister Modi as the government managed to install 7.4 crore LPG connections and the government aims to take this figure to 8 crore connections by 2020 with prestigious institutions like the World Health Organisation and the International Energy Agency heaping praises on the Modi government. The WHO report had said, "While the latest data show ambient air pollution levels are still dangerously high in most parts of the world, they also show some positive progress. Countries are taking measures to tackle and reduce air pollution by particulate matter. For example, in just two years, India's Pradhan Mantri Ujjwala Yojana scheme has provided some 37 million women living below the poverty line with free LPG connections to support them to switch to clean household energy use."
Swacch Bharat Abhiyan
Prime Minister Modi's pet project Swacch Bharat Abhiyan has delivered huge gains for the country and according to government estimates, over 89% of houses in villages have access to sanitary toilets. In 2017 itself, the number of people in rural India practising open defecation has come down from 550 million to 320 million. Modi government's Swachh Bharat Abhiyan has been a roaring success and the numbers are a testament to that. The scope of hygiene has gone up from just 40% to 98% and the government has built 10 crore toilets in just 5 years. A whopping 5,00,000 villages across 600 districts have been declared Open Defecation Free. Seventeen states and Union Territories (UTs) are now Open Defecation Free and out of the remaining 16, another three are almost ODF (>90%) and six are more than 85% ODF.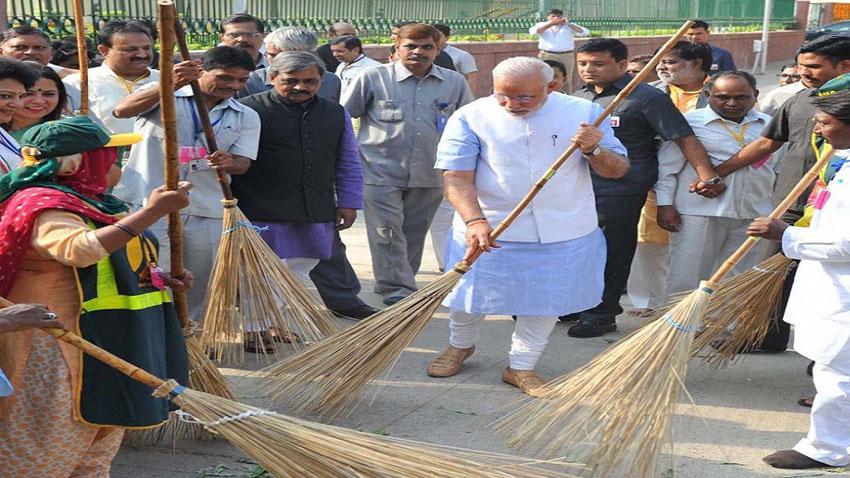 Jal Jeevan Mission
Water Conservation is now all set to be the prime focus of the Modi Government 2.0 and the setting up of the Jal Shakti Ministry is just the first of many steps as the government plans to invest 3,60,000 crore rupees in next five years under the Jal Jeevan mission. Under the 'Har Ghar Jal' initiative, the government aims to provide 55 litres of clean drinking water per person by 2024. 'Har Ghar Jal' is a great initiative because as of today, only 18.24 percent (32.57 million out of 178.54 million) households have access to piped water. The move shall improve the lives of millions in the country.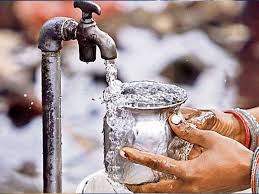 Renewable energy 
The Indian Renewable Energy sector will also lead to the creation of millions of jobs and according to the International Labour Organisation, the sector is slated to create around 330,000 new jobs by 2022 and more than 24 million new jobs by 2030 and according to IRENA, India now accounts for 20% of global jobs in renewable energy sector. The Modi government's push for enhancing India's renewable energy capacity has not escaped the eyes of the investors and have made huge investments in the sector. The total investment in clean energy is estimated at 11.1 billion dollars for the calendar year 2018, according to data from Ministry of Renewable Energy and consultancy firm KPMG.
India has recorded staggering progress in the renewable energy sector ever since the Modi government assumed power. It is extremely difficult for a developing nation to take such giant strides especially at a time when millions of Indians still live without 24/7 electricity supply where coal can act as a quick fix and ensure energy supply. The Modi government's decision to opt for long-term solution is refreshing and Greta Thunberg's blind criticism of PM Modi further bears proof to the fact that her campaign is only there to generate noise and is nothing but a new tool that is being used by the left liberals to throw mud on world leaders.