Sonakshi Sinha hogged limelight recently for all the wrong seasons, when she used a lifeline for a seemingly easy question in an episode of 'Kaun Banega Crorepati' as broadcast on Sony Entertainment Television. In a question, where it was asked as to who needed the Sanjeevani booti, for which Bhagwan Hanuman had uprooted the entire peak of Dronagiri, she asked for a lifeline, despite the fact that her own father and uncles were named after the four brothers of Ramayan, and that her own brothers were named after the two sons of Prabhu Shri Ram.
Needless to say, Sonakshi Sinha was trolled left right and center by millions of social media users, following which she tried to fight back, though with a lame comeback as shown below –
Dear jaage hue trolls.I don't even remember the Pythagoras theorem,Merchant of Venice,Periodic Table,Chronology of the Mughal Dynasty,aur kya kya yaad nahi woh bhi yaad nahi. Agar aapke paas koi kaam nahi aur Itna time hai toh please yeh sab pe bhi memes banao na. I love memes 😂

— Sonakshi Sinha (@sonakshisinha) September 21, 2019
However, Sonakshi Sinha is not the first one from the tinsel town to make such dumb statements or post dumb statuses on social media in order to gain attention.
Bollywood is replete with such examples, where the celebrities prove to be dumber in real life than what they portray on the silver screen. The list may be infinite, but here are some of the most exquisite examples, where celebrities actually threw common sense to the winds –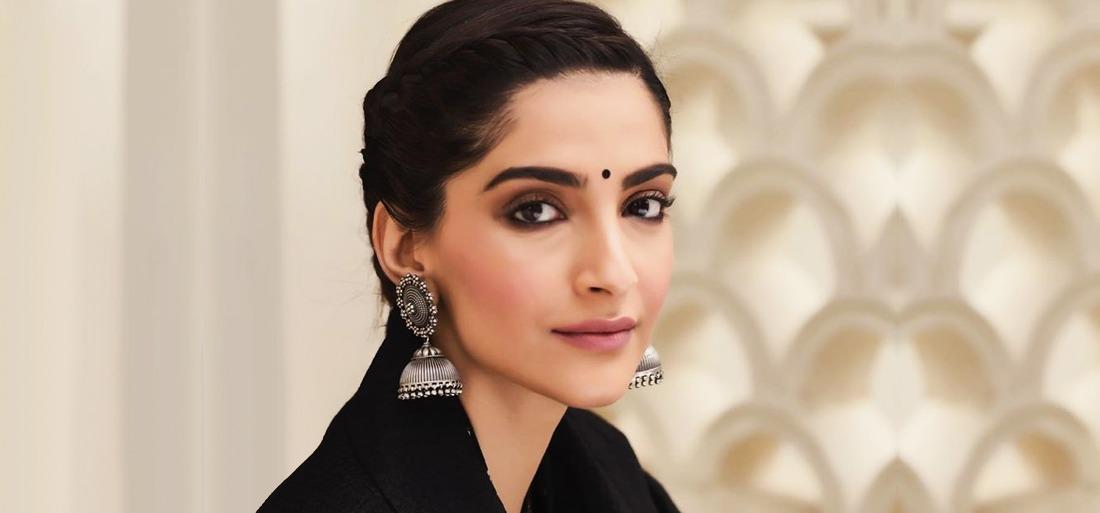 1.) Sonam Kapoor Ahuja
When it comes to making dumb statements, Sonam Kapoor Ahuja is a pro. While most of her tweets are plain arrogant, some of her stupid tweets would turn your stomach.
Once, when she ranted about the inclusiveness of India being attacked, she mentioned about a stanza in the national anthem, where it is said, "Hindu Muslim Sikh Isaai, Aapas mein Sab Bhai." Though it is mentioned in the original verse, it is not the part of the official national anthem as sung in various events throughout the world.
TFI founder was promptly banned by Sonam for taking a sarcastic dig at her.
Still hurts. Long back when she said "Hindu Muslim Sikh Isai, aapas me hain bhai bhai" is her favourite part of the national anthem, I merely responded by saying "mere desh premiyon, aapas me prem karo" is mine.

She blocked me 😔 pic.twitter.com/EV6HYuJS1k

— Atul Mishra (@TheAtulMishra) August 21, 2019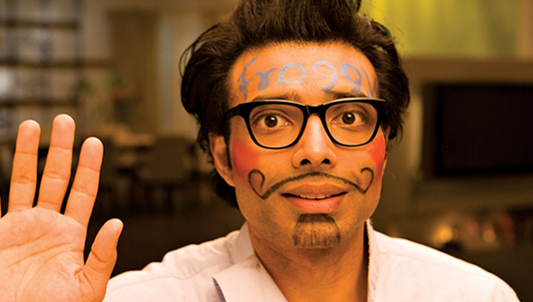 2.) Uday Chopra
If there was someone who would give even the likes of Sonam Kapoor jitters in terms of giving dumb statements, it would be without any doubt actor Uday Chopra. Known for having changed his birthday in order to align with his favorite sun sign, apart from celebrating 'April Fools' Day' as his own, here are a few examples of his dumb statements, which would make you say, 'Dude, you said that for real?' –
Every year on this day I feel proud to call myself a fool, cause it's a day celebrating people like me. #AllFoolsDay #AprilFoolsDay

— Uday Chopra (@udaychopra) April 1, 2018
3.) Alia Bhatt
Alia Bhatt is no doubt an actress who has the potential to surprise many with her acting. But that is not the same with her general knowledge. While recording an episode with Karan Johar for his chat show 'Koffee with Karan', Alia Bhatt, in her over enthusiasm, blurted out Prithviraj Chavan when Karan asked the trio of Siddharth Malhotra, Alia Bhatt and Varun Dhawan as to whom the President of India was.
This became cue to a plethora of memes on Alia's excellent general knowledge that became viral on social media. Though Alia took the attack sportingly and even starred in a parody video mocking herself titled 'Genius of the Year' on the now defunct AIB, the damage was done. Even today, as compared to others, Alia is still considered a dumb celebrity
4.) Varun Dhawan
Another legend in terms of making dumb statements is probably Varun Dhawan. While promoting his movie 'Dilwale', he was said to have made this statement, 'You've seen Inception? You've watched it? Did you like it? Then you'll like Dilwale too." Like really? To be honest, the Inception example was used for a dream sequence, which was nothing when compared to the original handiwork of the
Apart from the celebrities above, there have been others like Bipasha Basu as well, who think the Olympics have been created by Adolf Hitler. While it's good that celebrities are looked up to as role models for the society, it is time that we focus on their not so good side as well, so as to not create false expectations that can break when their actual side is revealed to one and all.