Recently, the promotional poster of Navdeep Singh's upcoming movie "Laal Kaptaan" came out, in which Saif Ali Khan is in the lead role. The very first question that came to our mind on seeing this was – Hmmm, where did we see this before?
Oh yes, this is yet another copy of the iconic character Jack Sparrow. Yet another example of why Bollywood hates to be O-R-I-G-I-N-A-L.
Bollywood has often been at loggerheads with originality for reasons best known to them. One saw yet another example of the same, when the promotional poster of 'Laal Kaptaan', directed by 'NH 10' and 'Manorama Six Feet Under' fame Navdeep Singh came out with the teaser trailer –
Revenge is all he seeks and his HUNT reveals tomorrow, #LaalKaptaan, in theatres from 18th October.#SaifAliKhan @cypplOfficial @ErosNow @Nopisingh @zyhssn @deepakdobriyal #ManavVij pic.twitter.com/6DUE71EexZ

— AANAND L RAI (@aanandlrai) September 23, 2019
In this movie, Saif Ali Khan is shown to be a Naga Sadhu, who is out on some kind of mission. While the teaser trailer has received many accolades, the promotional poster has become a cause of concern. Some are finding the poster to be an exact copy of the iconic character "Jack Sparrow", played by famous actor Johnny Depp.
Before Saif Ali Khan, Aamir Khan had tried to imitate the character of Jack Sparrow in his 'iconic' Thugs of Hindostan, and we all know how successful it was.
Pirates of the Carribean franchise is known worldwide for its quirky plots and its lead actor Johnny Depp is well known for his character of Jack Sparrow. As such, what do the makers of 'Laal Kaptaan' wish to prove by imitating this character for their promotion? Even originality would faint on seeing such crass imitation, had it been a person.
Needless to say, the social media wasn't too pleased with the imitation poster and took the makers of 'Laal Kaptaan' to the cleaners as shown below –
Everything is original #Lalkaptaan pic.twitter.com/6a6xONuCE4

— RaWon (@I2hav_voice) September 25, 2019
India ka Jack Sparrow 😂😁😅 #LalKaptaan pic.twitter.com/ufz85MKNP3

— Nikhil Khandelwal (@nikhilk40628886) September 25, 2019
Ye mje fr se gareebo ka jack sparrow ku lg ra h

— Nirvana (@Nirvana82532773) September 23, 2019
However, this is not the first occasion, where the Bollywood has imitated Hollywood in the name of showing something original. 'Sholay', which is considered to be as one of the classic movies in Indian cinema, is itself 'inspired' by western classics like Akira Kurosawa's 'Seven Samurai', 'The Magnificent Seven' and 'Once Upon a Time in the West'. Even one of our most celebrated actors Dev Anand's style is more than just similar to that of Hollywood star Gregory Peck.
Now have a look at these posters –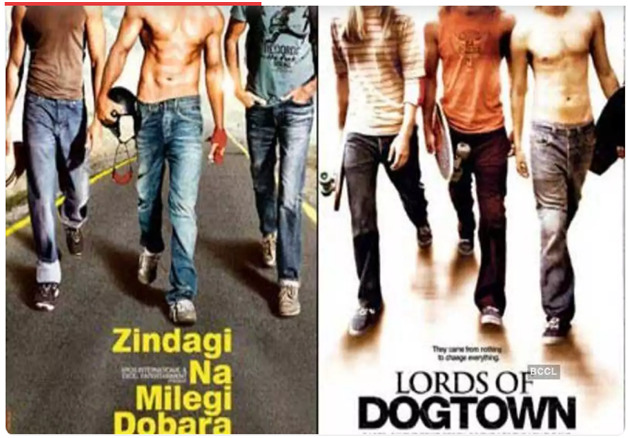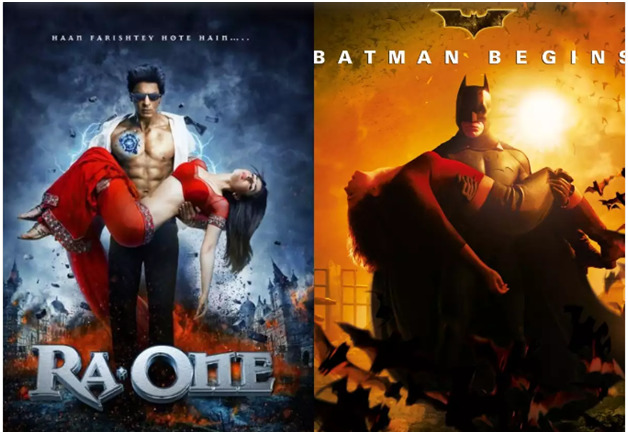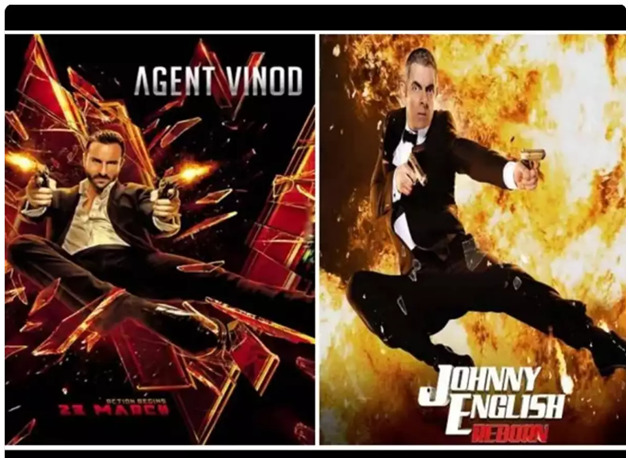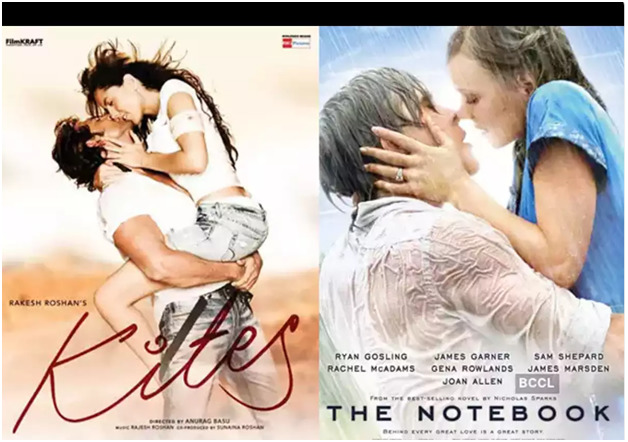 If this is not imitation, what is it? Dilwale, released in 2015, was a copy of not one, but several movies, TV series and even commercial advertisements. Be it 'Mission Impossible' scenes, or concepts from 'How I Met Your Mother', or even imitating a BMW ad, you name it and Dilwale lifted one or two concepts from the same.
This is nothing. Bollywood has sometimes lifted an entire plot from Hollywood hits, and what better example to explain than Barfi. Released in 2012, Anurag Basu's movie 'Barfi' starring Ranbir Kapoor, Ileana D'Cruz and Priyanka Chopra in principal roles is a clear copy of Charlie Chaplin's comical shorts and the 2004 hit 'The Notebook'. We haven't even begun on Gully Boy –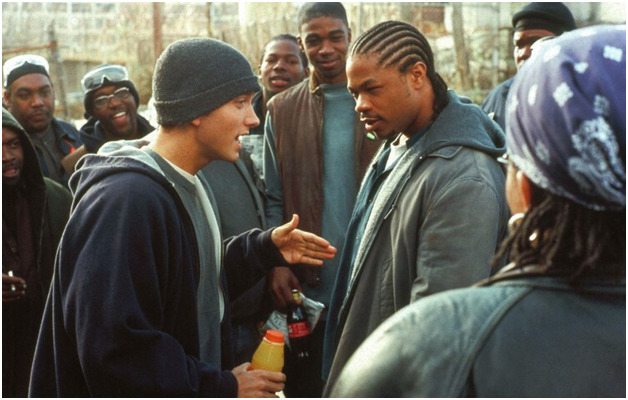 Now a small question – what is common between Love Actually, Lolita, Rain Man, Snatch and Seven Days? All have been plagiarized by Bollywood [viz. Salaam e Ishq, Nishabd, Yuvraj, Fool n Final and Jazbaa] and all have been F-L-O-P.
Not every copy can be "Kaante", where the director has made the movie in such a way that even Quentin Tarantino [creator of the original 'Reservoir Dogs'] is compelled to appreciate the remake. For that, a correct approach, as well as the director, is required.
Even Navdeep Singh himself had lifted the plot of Roman Polanski to make 'Manorama Six Feet Under', one of his acclaimed films. This was only a fraction of what Bollywood copies. It seems that Bollywood hates originality to the extent that it even shamelessly lifts film plots from Tamil, Telugu, Marathi and even Bengali movies. While some work out as in the case of 'Drishyam' and 'Kabir Singh' [remakes of Drishyam and Kabir Singh], most of the remakes make Bollywood fans facepalm themselves, be it in the case of 'Rowdy Rathore', a cheap remake of the 2006 hit 'Vikramakudu', or Dhadak, the abominable remake of the Marathi hit 'Sairat', or even the duds like 'Begum Jaan' and 'Jalebi', that were remade from Bengali hits like 'Rajkahini' and 'Praktan'.
It's not bad to be inspired by a film, but to imitate it scene by scene is something not smart either. Nothing is lost even now. If Bollywood really wishes to give Hollywood a tough competition, it is time that they stop imitating Hollywood like monkeys and make something original. Now even regional cinema in India is coming out with absolutely original creations like Baahubali, KGF, Arjun Reddy etc. So Bollywood, don't imitate, go out and create your own classic, which is absolutely ORIGINAL.