Once popular as Musical.ly, video sharing platform TikTok is once again in the news, but this time for the wrong reasons. Recently some videos broadcasted on this platform have begun a spate of discussions and deliberations on social media, wherein people have raised serious questions on the authenticity of TikTok, and its ability to monitor hate content and vulgarity. Recently some boys streamed their videos on TikTok, which have been accused of misleading people on the Tabrez Ansari case. In one TikTok video, Hasnain Khan is seen saying, "You may have killed the innocent Tabrez Ansari, but tomorrow, when his progeny takes revenge, do not say that Muslims are terrorists". A twitter user wrote a thread on this  video which went viral, and how it is being copied by other users on TikTok with the same threatful message.
So called Social Media Influencer with Millions of Followers trying to mislead people in the name Religion about Thief Tabrez Ansari

He has 3.8 Millions followers on Instagram & much more on TIKTOK pic.twitter.com/CkFufzwogM

— Chhoro Marwadi (@ChhoroMarwadi) July 7, 2019
Backing him on the same, another TikTok user Mr. Faizu propagated the same lies in his own video. Interestingly, apart from 2.2 million followers and counting on the video-making app, Mr. Faizu had featured in some of the Zee Music Company videos [subsequently removed on these complaints] and also clicked photos with celebrities like Hrithik Roshan, Anil Kapoor and Varun Dhawan.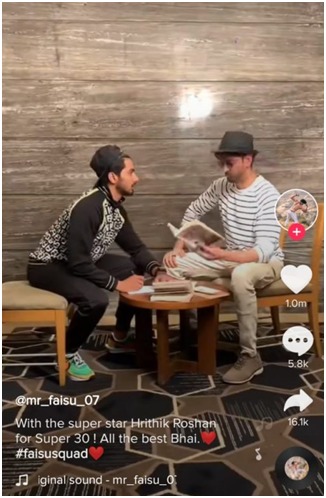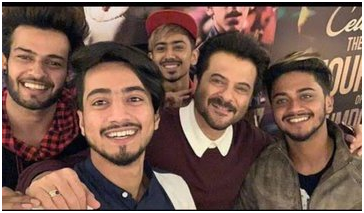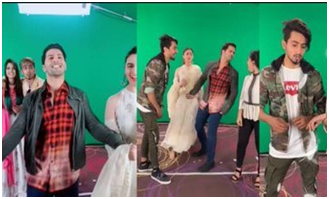 Through these TikTok videos, these youths are not only misleading others on the Tabrez Ansari case, but also openly promoting feelings of communal hatred and enmity. The most worrying aspect is that Hasnain alone has 38 lakh followers on Instagram, and over 1.2 million followers on TikTok. In such a scenario, if these Tiktok celebrities continue to peddle fake news, hatred and justify terrorism, then the nation might be embroiled in full-blown communal tensions.
Interestingly, TikTok was banned on these very grounds by the Madras High Court a while back, when a youth live streamed his own shooting on TikTok. The young man was admitted to the hospital, where doctors declared him dead. It is also said one of the other reasons behind banning the platform was the promotion of child pornography.
When the Madras High Court revoked the ban on an interim basis, the TikTok management had given it in writing that they would facilitate the screening of such content. However, going by the broadcast of Hasnain Khan and Faizu, it does not appear as if they are actually keeping by their word and have violated the orders of the Supreme Court. Moreover, the app has unfortunately become the cheapest and most viral medium of broadcasting vulgar, misleading and outrageous content. The most worrying aspect is that any video streamed on TikTok reaches millions of people within hours. As such, if the misleading videos like the ones on Tabrez Ansari are not restricted, communal feelings, especially among the youth might spiral out of control.
Recently extremists organized radical protests in Malegaon, Surat, Bhopal, Jaipur among other cities where threats of worsening situation loomed large. At some places, the protests even turned into violent scuffles with the police. As such, how much those videos could influence the rise of communal incidents is extremely difficult to guess. As such, either TikTok should regulate such videos, or the Madras High Court should reinforce the ban without any delay. This would send a stern message to such people, as well as the entire society.