In a shocking incident, it has been reported that a 19-year old aspiring model was allegedly murdered in a brutal manner by her boyfriend, in Maharashtra's Nagpur district. The victim has been identified as Khushi Parihar and the accused has been identified as Ashraf Sheikh. According to a police officer, the victim's body was found with her head and face crushed, lying along the Pandhurna-Nagpur highway.
The Police Officer also said that the victim's identity was established through social media. She used to participate in local fashion shows and was aspiring to become a model. The body of Parihar was reportedly spotted by a local passer-by dumped in a pit. The local police reached the spot after getting information. Looking at her trendy outfit, the police suspected that the victim might be from an urban area. The body of the victim had three tattoos which played a crucial role in ascertaining her identity. The first tattoo was of 'Khushi' written on her back. Another tattoo- a picture of crown with 'queen' was found written on her chest and a third tattoo of 'Ashu' was spotted on one hand. The police established Parihar's identity by going through her Facebook Account and also by verifying the photographs of the tattoos uploaded by her on her social media account.
Police rounded up Ashraf when they went through the victim's photographs and spotted him. As per a TOI report, it has been learnt that Ashraf had tried to mislead the police by stating that he had met the victim for the last time at 9 pm on Friday. On checking the location of their mobiles, the police ascertained that Ashraf and Khushi had been together till late in the night on Friday.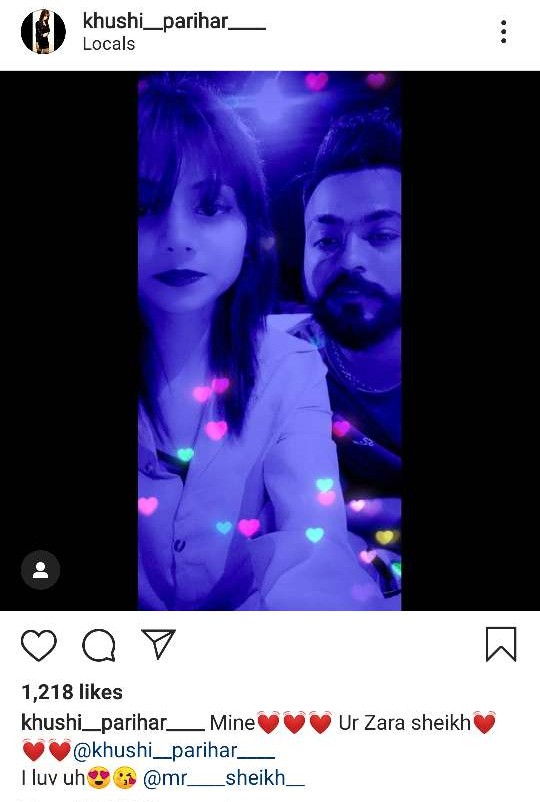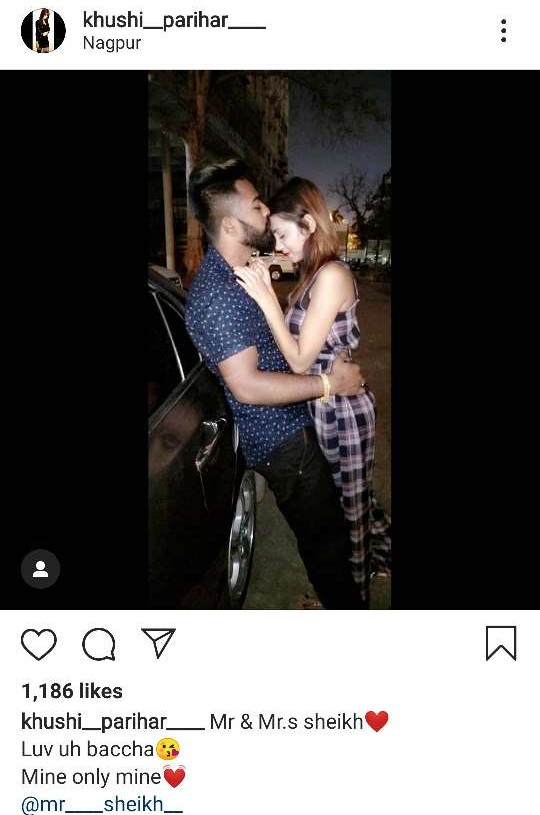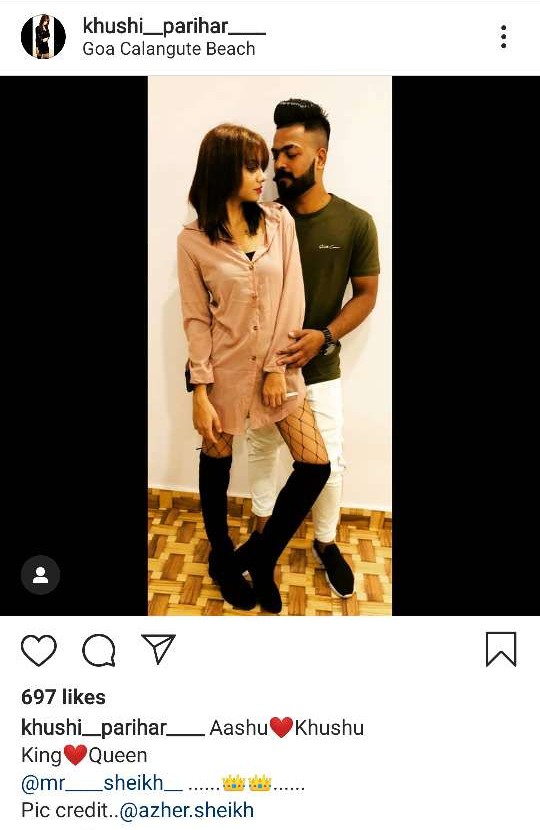 In the pictures the 19 year old victim appears smitten by the love of her boyfriend and murderer. Khushi Parihar appeared to be a very happy relationship with Ashraf, and had mentioned herself as "Zara Sheikh" and the couple as "Mr and Mrs Sheikh". The brutal murder of the young Khushi Parihar has angered many on social media.
It has also been learnt that during interrogation, Ashraf said that he and Khushi Parihar were supposed to get married in ten days. The accused had also taken a flat in Gittikhadan on rent, where the victim used to live. He also said that he had gifted a car and a mobile phone to the victim.
During the interrogation, he also revealed the horrific details of the events leading up to the brutal murder of the aspiring model, Khushi Parihar. Ashraf confessed that the two had gone to an eatery where they had food and drinks. Then, the two went to Pandhurna where they had a scuffle over the victim's friendship with other men, that in turn led to the murder.