Noida is a paradise for those employed in the Delhi-NCR region for some very obvious reasons- proximity to the National Capital and comparatively affordable Real Estate prices, it remains the go-to suburb for a sizeable chunk of population in Delhi. However, the experience of millions of city-dwellers and office-goers in Noida used to be ruined by traffic woes. Lack of proper planning in traffic management and complacency in enforcement of traffic rules contributed to the traffic woes of the city stemming out of a very high volume of commuting traffic on a daily basis.
However, soon after taking over the Yogi government took upon itself the onus of easing congestion in Noida and making commutation easier for those dwelling in the popular suburb. In a survey carried out in 2016, by the Noida Authority and the city traffic police had identified 26 chokepoints across Noida. A team of experts studied how to decongest traffic in those areas. According to officials, these chokepoints were highly congested and witnessed long traffic jams due to several issues. The Authority officials had identified these choke points with the help of a drone. The identified chokepoints were – Mahamaya Flyover, Sector 37 junction, Sector 71, Sector 60/61 intersection, Mamura Chowk, City Centre, Sector 15 intersection near Indian Oil building, Atta Peer Chowk, Atta Chowk near Sector 18 Metro station, Botanical Garden, Sector 12/22 and others.
This was done through a thorough drone study that took into account traffic volumes in the internal roads of Noida including, Master Plan (MP)-1, MP-2 and MP-3 roads, Dadri-Surajpur-Chhalera (DSC) Road, Road Number 6, etc. As per officials, traffic volume on these roads increased multiple times over the recent years. As per a senior Noida traffic cell official, "These 26 points are choked due to various reasons. Slip roads, traffic signals, stop signs and zebra crossings are required to streamline the traffic. Encroachment of pavements and service lanes by street vendors and unauthorised parking on these roads are major reasons for traffic jams. A comprehensive study is underway and measures suggested by the experts will be executed strictly."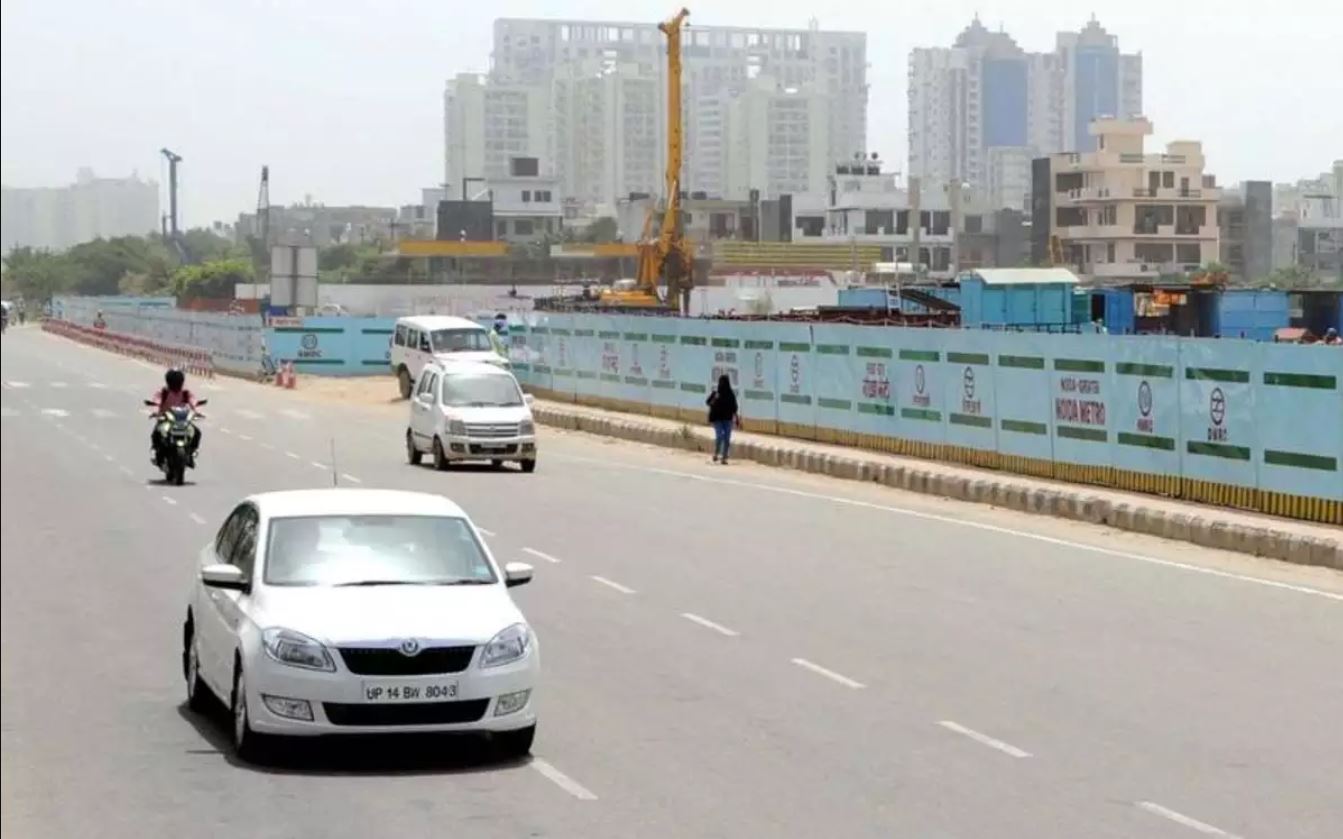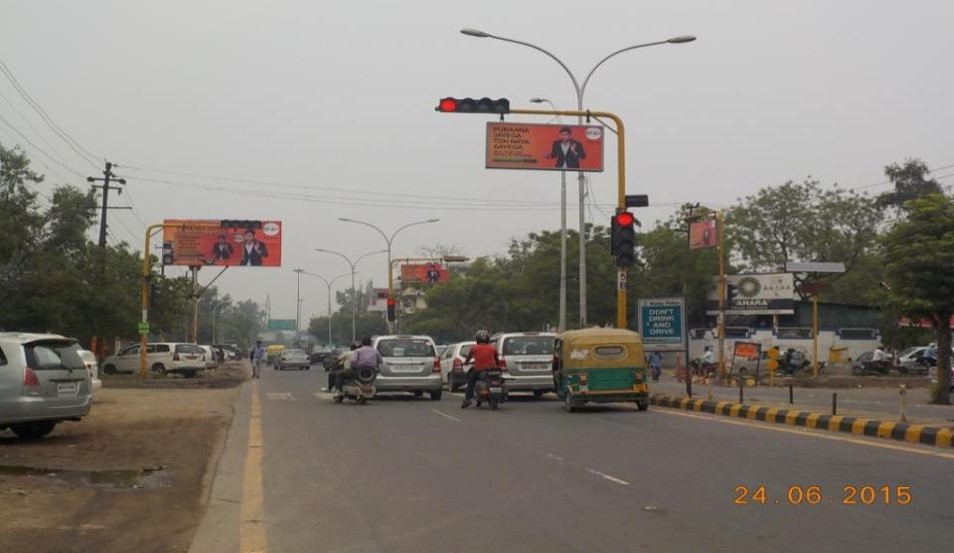 As per reports, a panel set up by the Noida Traffic Police had suggested a three-stage plan in order to rid Noida of congestion. However very little was done by the Akhilesh Yadav Government to rid Noida of this problem possibly because of the fact that he never visited Noida and experienced the problems firsthand. Yogi Government however took the decongesting of Noida on a war footing. Most of the previously identified choke points were decongested without overly investing in infrastructural changes. In the last few months, Noida Traffic Police removed a number of traffic lights and created U-Turns and diversions around them. In busier traffic signals like Sector 71, the administration created a number of diversions to segregate the incoming traffic thereby reducing the wait time to less than half.
Noida has also seen widescale road-construction work in the last few months. Most major roads have been repaired thereby easing the traffic even more and to top it all, more metros are now plying to and from Noida. While the new aqua line takes care of the commuters from Greater Noida, the extended blue line takes care of industrial areas of sector 62 and 63.
More decongesting plans are underway. Once these plans are approved by the Yogi government, several changes will take place on Noida roads. New bus stands will be built. School buses will be mandated to be parked only inside the premises, therefore reducing unwanted blockage on city roads, 16 foot-over bridges will be built across the city in order to avoid traffic blockage due to pedestrian crossings, 40 new blinkers would be installed along with 20 new traffic signals. In the final stage, there will be some major projects lined up. Sectors 47, 49, 51, 71 and 148 will get new underpasses and foot over-bridges. An elevated road will also be built between Sectors 19 and 56, along the DCS Road, above the Shahdara drain, Sector 49 and NSEZ and between Delhi's Chilla regulator and Master Plan Road 3. The Noida Authority is also planning to set up surface parking lots in 10 days in order to curb illegal parking in the city.
It is clear that the Yogi government is all set to rid the crucial suburb of congestion and traffic woes. This is just an indicator of how the present government in Uttar Pradesh does not shy away from taking any challenge head-on. Transformation of Noida will be one such challenge, but if achieved, it would provide tremendous relief to commuters and residents in Noida.