In the direction to achieve holistic social development through medical infrastructure, National Health Policy, 2017 and National Mental Health Policy have been introduced. The policy has been designed to stimulate awareness concerning healthcare and to destigmatize illness to strengthening medical infrastructure while simultaneously creating consciousness towards consulting doctors for an expert viewpoint.
Launched on 23rd September 2018, Ayushman Bharat Yojana is a true game-changer in the league. It brought a significant transformation in the healthcare ecosystem by guaranteeing financial protection to 10.74 crore poor households up to Rs. 5 lakh per family per year. Over 20 lakh beneficiaries have till now availed free treatment under the scheme and the numbers are increasing every day. The scheme is transforming the lives of the people who otherwise could have never been able to afford the expenditure with the money out of their pockets.  The scheme is helping in bridging the gap between the vulnerable social groups and institutionalized medical infrastructure.  
Ayushman Bharat does not only provides free healthcare but, people can now choose themselves the hospitals from which they want to get their treatment is done be it private or public hospitals. The scheme has been endowed with transparent mechanisms and unfussy enrolment procedures properly taken care by Ayushman Mitra's.
It is important to look at the gamut of schemes in the healthcare sector to understand its wider impact on the health ecosystem of the country. There is a dual focus – that is both on ensuring healthy citizenry through various preventive steps and also providing affordable and quality healthcare to the people. Several initiatives like Wellness Centers under Ayushman Bharat, affordable medicines under AMRIT and Jan Aushadhi Kendras, the impetus to Ayush Ministry, and others are helping in increasing access to institutionalized medical infrastructure, eliminating quacks, myths regarding the cultural understanding of healthcare, focus on women healthcare. According to the National Family Health Survey (NFHS-4) the institutional deliveries almost doubled in the decade, from 39 percent in 2005-06 to 79 percent in 2015-16. Every individual who has availed the benefit of the scheme comes with a different story. To share one among them, a resident of Faridabad, Bhagwan Singh shared his experience by comparing his two surgeries, he had to undergo within a short span of a few months.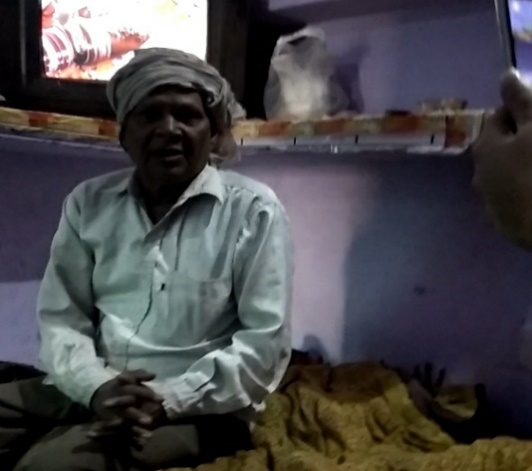 The first surgery, prior to Ayushman Bharat, costed around 2 lakhs from his pocket. A vegetable vendor, with meagre resources, he had exhausted all his resources on the first surgery, as he was already under the debt he had done to the bear the expenses the first time. Being the only earning member of his family, hospitalization and treatment expenses hit his family hard. However, what seemed impossible earlier, today Bhagwan Singh is discharged from hospital and is recovering fast from his second surgery. This time, he did not have to pay a single penny from his pocket. The cover accorded under PMJAY, has come as a great relief to his family, as they had run out of options to afford quality healthcare. Expressing his gratitude he said, "Ye soch ke accha lagta hai ki mere illaj ka paisa Sarkar de rahi hai, mujhe ab apni sehat ki chinta karne ki zarurat hai paiso ke intzam ki nahi". From his experience, it is evident that Ayushman Bharat has led to a deep impact on people's lives by providing financial assistance.
Focusing on pharmaceuticals, medicines often drains the resources of families during treatment. Recognizing the need for cheap medicines to reduce the financial burden on the patients, 146 AMRIT pharmacies have been set up across 23 states for providing medicines for Diabetes, CVDs, Cancer and other diseases at discounted prices to the patients. At the same time to promote the idea of preventive healthcare over curative, the government created a separate Ministry of AYUSH (Ayurveda, Yoga and Naturopathy, Unani, Siddha and Homoeopathy) to channelize the efforts for promoting the non-allopathic system of medicines. To eradicate the source of ill health caused through inadequate nutrition and lack of vital vaccination, POSHAN Abhiyaan was launched and so far, over 3 crore children are vaccinated under mission Indradhanush.
The strategies are bringing a sociological and behavioral change through inclusive growth of the vulnerable sections of the society to partake in the development processes to include everyone to ultimately achieve Universal Health Coverage (UHC) in the coming future.