Dear Award returnees, who your "ALS ice bucket challenge" is really directed against?
Returning awards has become the latest fad in India amongst the creative fraternity. This entire episode reminds me of the striking similarity between this trend and the ALS water bucket challenge that had swept the globe including India.
Don't believe me? Consider this"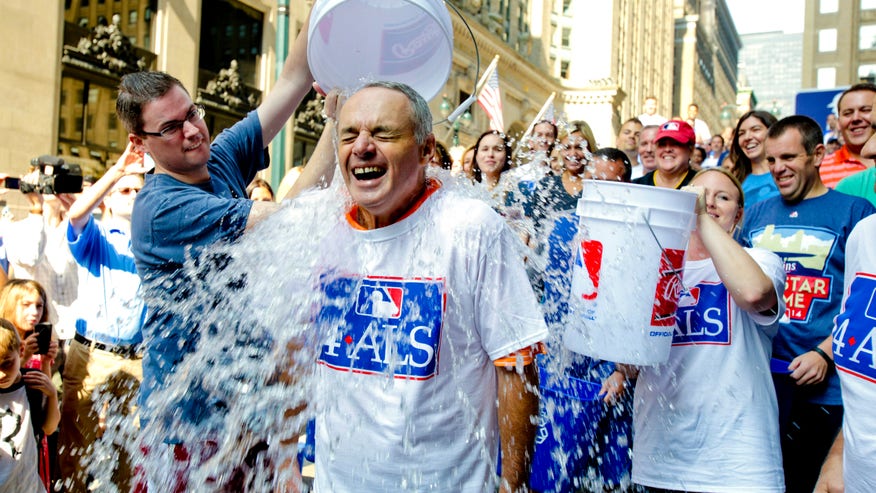 In ALS challenge, the participants were not really interested in understanding the problem or its impact on the Indian society.
Participants were usually nominated for the challenge. After this step, Participants got to perform a task and record that video. Finally, they hoped to get their task noticed on social media, and in the end, participants got an inflated feeling of contributing to the society.
Now look at the awards return game. Many people who returned awards don't have a detailed idea about Kalburgi's work, or what is truly happening in the society before concluding that India is turning into Pakistan.
Nominations have been happening in secret as many literary writers who refused to return the awards have stated they have been pressurised by many in fraternity to do so.
Next, the task of returning award and calling the journalists for interviews is meticulously carried out by the participants. This way participants get their share of fame; not on social media, but on good old news media.
In the end they get to bask in the false glory of reforming society.
Well, this is all well and good, but the award returnees are missing one important aspect of the game. They should customarily make it clear what the task is all about. Pin point who their opposition is really against. Is it the Government, is it the extremist groups like RSS, or is it the hindu population as a whole? These "torch bearers" of society are not even brave enough to make it clear who they are protesting against really.
The fact is, if they knew what Kalburgi promoted, atleast some might have found his work pungent and highly offensive.
You can imagine the derogatory levels Kalburgi stooped to while explaining Hindu worship in his literature books, by looking at the kind of statements he made at public seminars. While addressing a seminar on Anti-superstition Bill held at Bangalore, he said 'there was nothing wrong in urinating on idols', while referring to litterateur U R Ananthamurthy who said he had once urinated on a stone idol.
Killing a writer is definitely wrong and culprits should be severely punished. But labelling the incident as Government sponsored extremism shows either a hidden agenda or a lack of insight into their own society. The same society they claim to reform by returning the awards.
Latest entrant in the "Award returnee Gang" is scientist PM Bhagrava. He was awarded a top post by the Indira Gandhi Government soon after Indira Gandhi removed the first and only emergency imposed on India. It is strange Mr. Bhargava's conscience didn't rattle during emergency when free speech was quashed mercilessly by the Congress led State Machinery. Bhargava has returned his Padma Bhushan award now and stated in an interview that "India is turning into Pakistan"
Now, take a note of the words a true reformer conveyed to India's once Dictator in chief, Mrs. Indira Gandhi on cow slaughter:
In 1966, Indian independence activist Jayaprakash Narayan wrote a letter to then Prime Minister Indira Gandhi calling for a ban on cow slaughter. Narayan wrote, "For myself, I cannot understand why, in a Hindu majority country like India, where rightly or wrongly, there is such a strong feeling about cow-slaughter, there cannot be a legal ban"
Now the Law:
On October 26, 2005, the Supreme Court of India, in a landmark judgement upheld the constitutional validity of anti-cow slaughter laws enacted by different state governments in India.
Now, when this decades old law is enforced by the central Government, there is a slew of state sponsored beef parties including those organised by some of the "Secular" heroes of India: Mamta Banerjee in West Bengal, MLA Rasheed Engineer in J&K and CPM legislator P Sreeramakrishnan in Kerala. Seems like a selfless battle for secularism isn't it? Now contrast it with this news: Just a day ago members of Hanuman Sena organised pork festival and they were arrested and booked for inciting communal hatred! So how does beef party become secular while pork Party become communal again? Any award returnee creative people willing to explain this? Do you believe in equality, Creative gang?
Scientist Mr. Bhargava, says India is turning into Pakistan. Strange he didn't notice this Pakistan effect when Kashmiri pandits were killed, raped and systematically thrown out of their own land. That was a secular act wasn't it Mr. Bhargava? No threat to India's secular fabric here.
Or when Amar Jawan jyoti in Mumbai was insulted, north eastern people stabbed and made to flee from Mumbai, Pune and Bangalore in hoards. Reason for this secular protest? Buddhist- muslim riots in another country Burma, and India's "Victim" minority community's support for Bangladeshi Muslim Migrants who were grabbing lands, raping and looting local Assamese Bodo people.
Babri Masjid is etched in every secular's mind minds but none raised an eye-brow when 208 temples that were razed down in Kashmir valley in last two decades.
Today, Karnataka CM Siddaramaiah states" Nobody can stop me from eating beef, if I want to". So much support for secularism. In the capital of the same state, Bangalore, Kalburgi had made highly offensive remarks on Hindu way of worship and there was no charges against him of inciting communal tension then. So much wow for this state sponsored "Secularism".
Dear Award Returnees,If this is your idea of secularism, then your secularism is not acceptable to me. Neither do i see any sincerity in your manufactured" ALS ICE BUCKET Challenge"