| | |
| --- | --- |
| Late  City Edition | October 6th, 2015 |
#LETSEATBEEF
By Gagarika Dose
Since 2014, the secular fabric of our nation is under a constant threat. Sanghi miscreants with the support of rioter-in-chief Narendra Modi have wreaked havoc on the nation's secular ideals and minorities are living under fear. The government has made every effort possible to curtail the rights of minorities, liberals, women and the weaker sections to ensure that its myopic Brahminic vision of Hindu India is imposed on the country. Readers would recollect that Modi's Bhakts as they are called insulted me on social media, only because I am a free-thinking woman. There have been countless assaults on the liberal ethos of our secular nation in the last one year. Liberties have been curtailed. Beef Ban, Meat ban, Porn Ban… you name it, this government is ready to Ban it. To all the liberal, free thinking, men and women out there, my appeal is go fight the ban. Let your culinary preferences not come in the way of opposing the odious restrictions that the Fascists want to place on us. For starters, let us start with beef. We have the largest number of cattle in the world, and all of us are aware of the nuisance they create. I think consuming beef can be one way of reclaiming our streets from this bovine menace. It will also be an effective way of breaking from our anachronistic values rooted in the past. Also, the Western world eats beef and has become the most developed part of the world today. Studies show that Beef eaters are always more economically advanced than vegetarians. In light of this, I appeal #LetsEatBeef- A scrumptious steak, or a delicious veal will make your day, I know it did mine.
On an unrelated note, I appeal to readers of my column to protest against the cruelty shown to animals at Kots Kaal Duck festival in Mexico.
A TALE OF PURE LOVE
By Ridhi Nadaan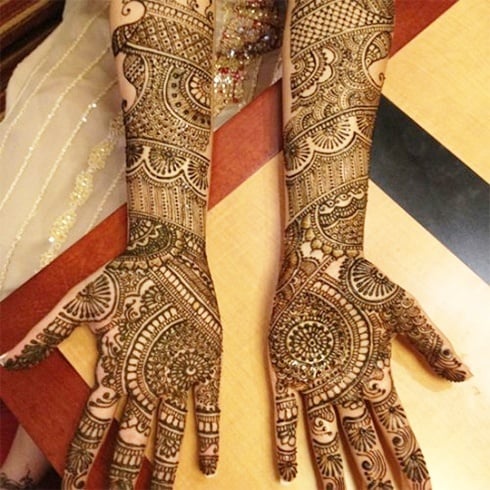 It was love at first sight as Imam Bukhari's son, met his wife-to be, in a moonlit courtyard in the Jama Masjid.The Bride to be recited a couple of ayats from the holy Quran and won her lord's heart. It was nothing short of a celestial match that brought these two lovebirds together.  The shy Hindu girl who resented the controls her parents and the regressive Hindu society had placed on her and longed to break free and the confident Muslim boy who jumped at the chance to free a damsel in distress, clicked almost immediately. The girl expressed her willingness to disown her odious past and accept the true faith, the boy, who chose to accept her in spite of her previous religion. The nuptials will be formalized by the end of next month. Delhiites will eagerly wait for the Shahi Baraat.
The wedding is a true symbol of the Ganga-Jamuni tehzeeb of India. It is the epitome of the secular ideals of our great nation. It is also a slap on the face of rabid Hindu forces that want to bring such lovely cultural exchanges to a stop. Lastly, it shows that love knows no boundaries!
Can you visualize the night, lit up by the Hilal as the bride and the bride groom would say Qabool hai thrice and seal their love for each other, the angels from heavens would shower them with petals. Aameen, what a day it will be!Almost makes one misty eyed, isn't it? Express your support for this match by retweeting #loveconquersreligion.
On an unrelated note, a Hindu man was stalking  a Muslim girl, claiming she was her wife and that they had taken vows at a local temple. This is nothing but an attempt by right wing elements to spread Ghar Wapsi. Their nefarious designs must be countered.
FROM OUR READERS:
I am a regular reader of the Aadarsh Liberal Times. Your content is very good and in line with secular ethos of India. However, it is disturbing to note that you publish only on Tuesday, which is a holy day for majority community. I request the editor to publish also on Friday to maintain the secular fabric of our nation
Anonymous