The world of sports is a challenging arena where talent, dedication, and discipline are crucial for success. However, there have been instances where talented Indian sportspersons, despite their immense potential, made fatal mistakes that led to the destruction of their own careers. In this article, we will explore the stories of five such athletes and the critical errors they made, ultimately leading to their downfall.
Sportspersons Who Destroyed Their Own Careers
Sreesanth (Cricket):
Sreesanth, a talented fast bowler, was once considered one of India's promising cricket stars. However, his career took a nosedive when he got embroiled in a spot-fixing scandal during the Indian Premier League (IPL) in 2013. Sreesanth's involvement in illegal activities not only tarnished his reputation but also led to a ban from competitive cricket. His lack of judgment and ethical conduct not only destroyed his career but also brought shame to the sport.
Also read: Bollywood actors who are now thriving in other professions
Sania Mirza (Tennis):
Sania Mirza was a trailblazer in Indian tennis, achieving significant success on the international stage. However, her career suffered a setback due to her decision to marry Pakistani cricketer Shoaib Malik in 2010. The controversy surrounding her marriage and the subsequent criticism from certain sections of society affected her game and endorsements. Despite her talent, the distractions and negative publicity impacted her focus and overall performance.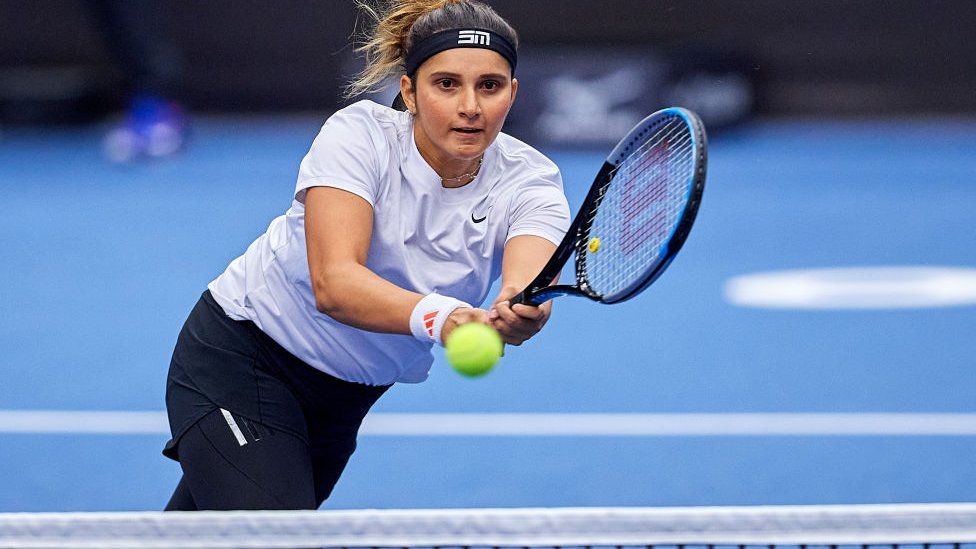 Dinesh Mongia (Cricket):
Dinesh Mongia was a promising all-rounder in Indian cricket who represented the national team. However, his career came crashing down due to his association with the now-defunct Indian Cricket League (ICL). The ICL was deemed as a rebel league and players involved were banned from official cricket events. Mongia's decision to join the league resulted in a severe setback, leading to the premature end of his international cricket career.
Manoj Prabhakar (Cricket):
Manoj Prabhakar was a skilled all-rounder known for his swing bowling and hard-hitting batting. However, his career took a tragic turn when he was accused of involvement in match-fixing during the 1990s. Prabhakar's alleged association with bookmakers and his involvement in corrupt practices led to his ban from cricket. The stain of match-fixing not only ruined his career but also tainted the reputation of Indian cricket.
Sushil Kumar (Wrestling):
Hailing from Baprola village in Najafgarh region of Delhi, Sushil Kumar Solanki stormed to fame with a bronze medal at the Beijing Olympics, a first in 56 years. He went a step further, becoming the first Indian to win the top honors at the World Wrestling Championship in 2010, a feat unmatched till day. However, once the pride of the nation, Sushil Kumar first courted controversy by his stubborn attitude over a trial with Narsingh Pancham Yadav before the Rio Olympics 2016. The murder of Sagar Dhankhar and Sushil's involvement in the same only destroyed whatever was left of his image.
Also read: 5 Best Indian TV Serials of the 90s that people still crave for
The stories of Sreesanth, Sania Mirza, Dinesh Mongia, Manoj Prabhakar, and Sushil Kumar serve as cautionary tales of how talented sportspersons can self-destruct their own careers through poor choices and unethical behavior. Their fatal mistakes, whether it was involvement in match-fixing, association with rebel leagues, distractions from personal life, or doping, not only brought disgrace to their respective sports but also shattered their dreams of achieving greatness.
These athletes' downfalls highlight the importance of integrity, discipline, and making wise decisions in the face of temptations or controversies. Their experiences serve as a reminder to aspiring athletes that talent alone is not enough, and one must prioritize ethical conduct, maintain focus, and make choices that contribute positively to their careers and the sports they represent. By learning from these mistakes, future generations of Indian sportspersons can strive for greatness while upholding the spirit and values of fair play.
Support TFI:
Support us to strengthen the 'Right' ideology of cultural nationalism by purchasing the best quality garments from TFI-STORE.COM
Also Watch: